What Is God Saying? – Heaven is Calling Lesson 11

Hello Everyone! Welcome to lesson 11 in the Bible Art Journaling Challenge series, Heaven Is Calling!
I've heard from a lot of people that they enjoy watching my videos and feel inspired by the idea of Bible journaling, BUT they still need to actually start Bible journaling!! They just watch the videos and haven't started… am I talking to you??? Time to get started y'all! This is the perfect Bible Art Journaling Challenge for you. Everyone can enjoy this because it's super packed with fun and teaching.
Since last month, I've been working on this special Bible Art Journaling Challenge. I reached out to Dayspring and asked them if they could send me some supplies, to support what was on my heart and they were generous.
I want to show you through, how to
start Bible journaling when you're just plain frozen. There is a process I haven't shown before and I think this really will help you take your Bible study, or church notes, and translate them creatively on the pages of your Bible. We're going to start by faith journaling and then move on, to Bible journaling.
This video lesson is PACKED with everything I think you'll appreciate. It's got it all. Unpacking fun supplies, how to store supplies for on the go, an exclusive coupon code (below) from Dayspring, extra teaching from me and a whole lot of tutorial too. Fun, fun, fun… and more fun.
Dayspring supplies
Firstly, let me show you what Dayspring sent me. I asked them to send these specific supplies, which I wanted to show you for this lesson. I am happy to say that I am an affiliate of Dayspring. They reached out to me some months ago and have been a real honor to work with. Each of their team who I come into contact with, are really wonderful people who care deeply about those they are serving as a company. Here is what they sent for me to show you…
I told the sweet folks at Dayspring, that I love recommending their canvas pouches, for taking Bible journaling supplies on the go. They are a great size and SO beautiful. With over 40 different designs, there are so many options! I am biased… but I'm okay with that. 😉
When I told them that I wanted to show you a selection of their pouches, Dayspring generously offered an exclusive coupon for you, my community! Here is the discount, good for $5 off any pouch on the Dayspring website! Simply enter the coupon code at checkout.
Get $5 OFF any pouch with coupon code: 5FORYOU
This coupon expires on Friday, November 11, 2016.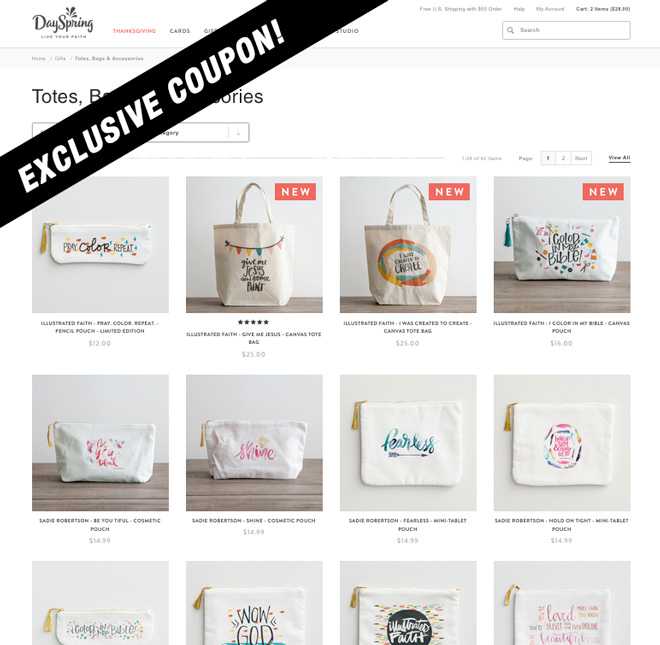 Heaven Is Calling Lesson 11
But, let's not get ahead of ourselves. You might be wondering why I like these Dayspring canvas pouches so much and what I think of the other supplies I had them send. Let me show you as we get started on this special lesson.
Scripture
As I mentioned in the video, in this Heaven Is Calling series, we're talking about connecting with a good God. I used my Single Column ESV Journaling Bible, for this lesson and the scripture for this challenge actually comes out of two different books in the Bible! We're following the story of King Josiah… a serious favorite of mine.
The key parts of King Josiah's story are found in two sections of scripture. 2 Kings chapters 22 and 23. And also in 2 Chronicles chapters 34 and 35. These two books capture the story in it's various details. In participating in this Bible Art Journaling Challenge, you may create on either one, or both of these sections of scripture.
Four chapters of the Bible is a lot to share in this blog post and I've already gone over much of it in my video above. I'll leave it to you, to go and read 2 Kings 22-23 and also, 2 Chronicles 34-35. Please read it. Please share what you get, out of your time in the Word there.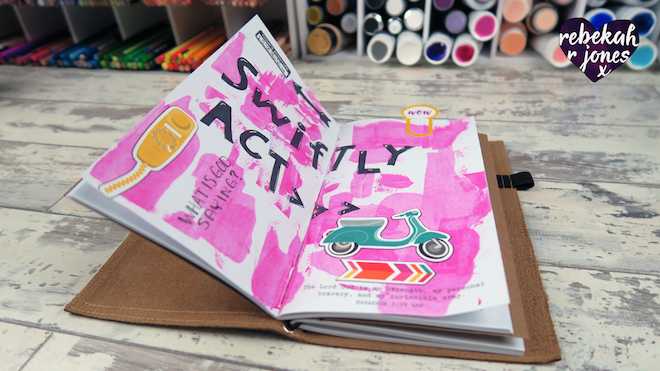 What is God saying?

King Josiah responded to God's Word, with action that changed a nation. I've titled this lesson, "What Is God Saying?", because I think it is a HUGELY important thing to ask ourselves when connecting with Him. What is God saying to me?
We cannot begin to connect with God, if we dismiss His voice. He speaks to us through the Bible and so much more. It is vital that we listen to His voice in our life, if we are to connect with Him and make a positive impact on the world around us, let alone see transformation in our own lives. This is about being open to God.
I love that one person can change the world and perhaps there are few better examples in the Bible, than with King Josiah. He grew hungry for God after coming from a terribly wicked family life. After some years of beginning to embrace more and more of God's heart for his land, Josiah acted on what He'd heard read to Him in the book of the law, and went about radically ridding his nation, of any trace of idol worship. He went so far, as to dig up the bones of those who had sacrificed to pagan idols in former times, and burned their bones to nothing.
Acting on God's Word
Josiah may have been zealous, but he was a young man desperate to rid his land of any trace, that could separate his people from God's blessing and goodness. I love that kind of deep passion, that throws out any worry of how we might be perceived, to simply make an impact at all cost. I would rather be the person who makes a few mistakes along the way and changes the world, than one who does not try, in worry that something may go wrong along the way.
We are human. We are real people. We WILL make mistakes. We'll make bad ones, creative ones and downright ugly ones. I'd like to suggest that it would be better to look back and see a colorful life full of great successes along the way, as well as moments in which we learned from the mistakes we faced. We must start with today's moment. In time, we'll get larger moments as we become trusted by God with more.
Let's act on God's Word today. Let's start Bible journaling. Let's be transformed by the power of God's Word. Let's make a positive impact, as we act on what God is saying. Let's act.
What does acting on God's Word look like for you? What will act on today?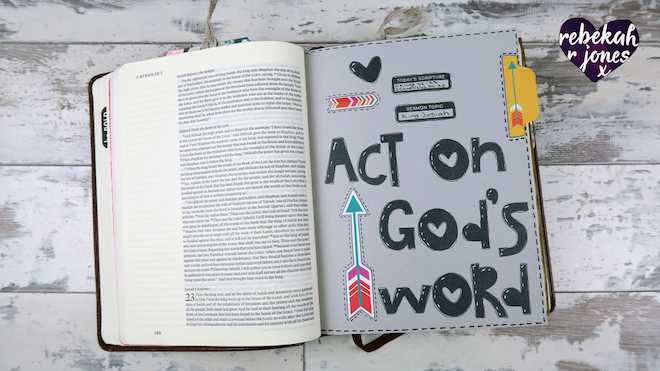 I'd love to hear from you in the comments below! If you're new here, we have lots of helpful people in our community who pop into the comments and share ideas and thoughts you may want to check out. If you've not seen lesson one yet, I encourage you to start at the beginning so we can go on a journey together in this free 12-part devotional series. It's not too late to join in, (it never is!) and I'd rather you start anywhere, than not at all.
Bible journaling supplies featured today

As promised, here are the supplies I featured, in this lesson. I hope they help you find anything you may want to try out. All links will lead to my affiliate partners, Dayspring (DS), Scrapbook.com (SB), Amazon (AZ), Simon Says Stamp (SSS), and United Kingdom Suppliers (UK), with the exception of other links provided freely to support your process. These supplies are purely optional and you are free to participate with whatever you have, using the devotional for this lesson. Thanks for your support!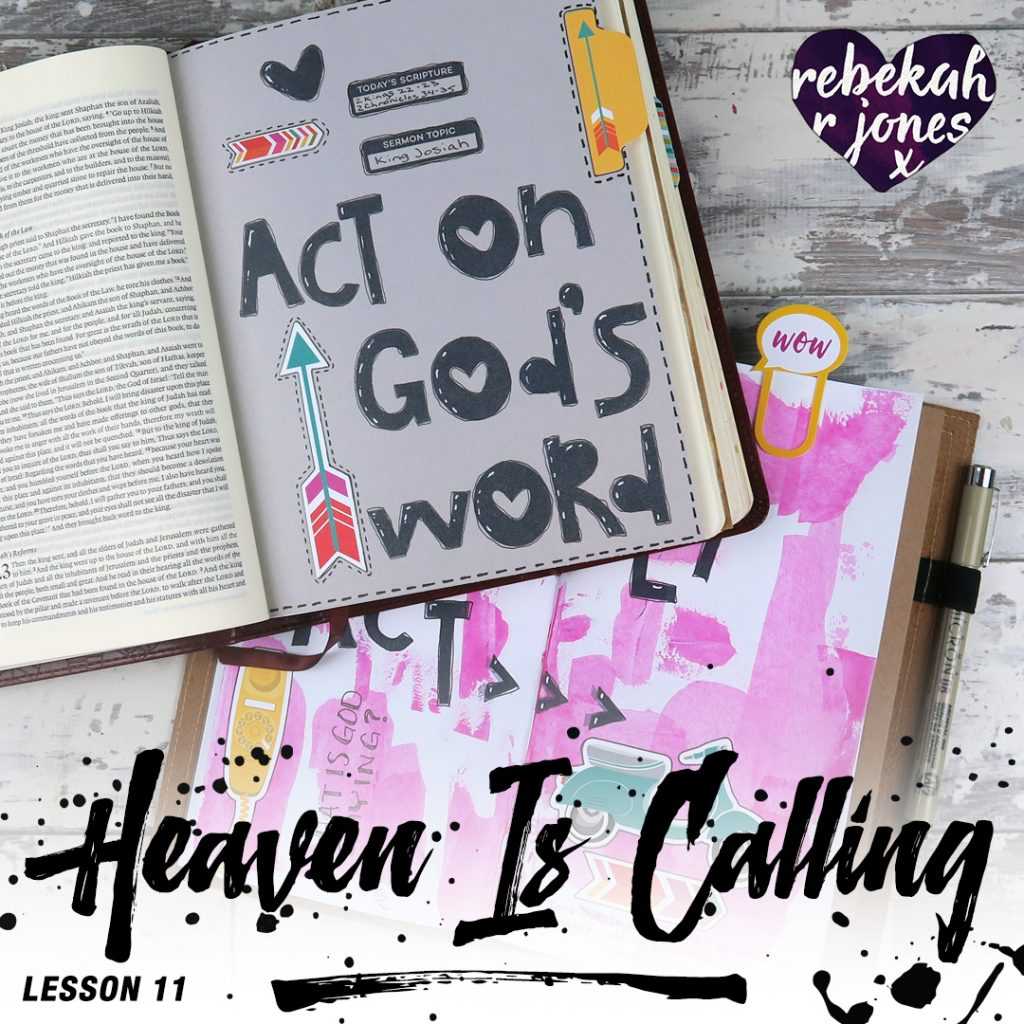 Join me in this Bible Art Journaling Challenge

You can find answers to most any question you may have about participating in this challenge, on the Bible Art Journaling Challenge page and learn more about this devotional series, on the Heaven Is Calling page which holds the lesson archive, supplies list and and how to join in!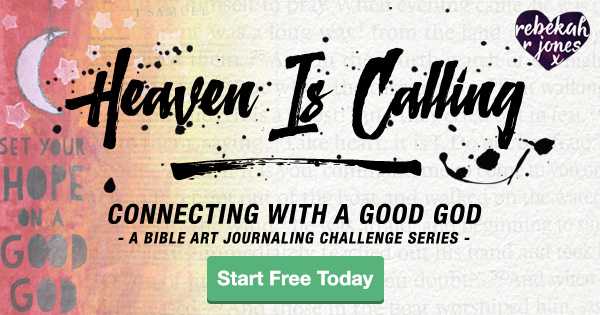 Be sure to head over to our Facebook group or Google+ Community, to chat about this Bible Art Journaling Challenge and get started on your own creativity!
Many of you ask if it is okay to share these posts with your friends. Please share! It is a simple way you can partner with me to impact lives. And remember, you can join this challenge any date you wish. The community is always growing and you are welcome to participate whenever you want!
Additional Resources

I regularly get requests for advice on choosing a Journaling Bible and this free complete guide, is my answer to all the questions. It even has a free checklist for choosing a Journaling Bible.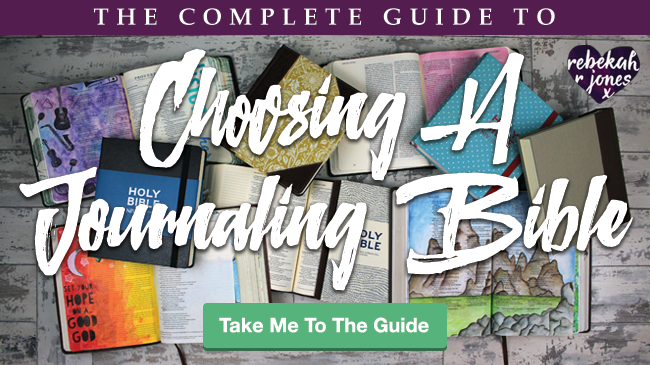 I also regularly get questions about supplies I recommend for Bible art journaling. I've created linked recommendations on my Bible Art Journaling Supplies page, to make your starter choices easier.
Lastly, you can find a general supply list for this Heaven Is Calling, Bible Art Journaling Challenge devotional series, here.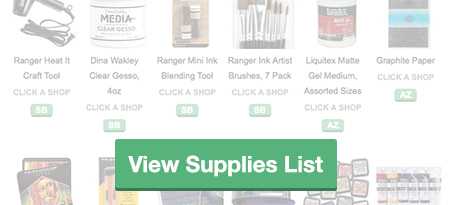 If you have not done so yet, be sure to subscribe to my emails, so you can be first to know when I release new content!
Thanks for joining me. Please take a moment and comment below! I'd love to hear from you!
You are loved. x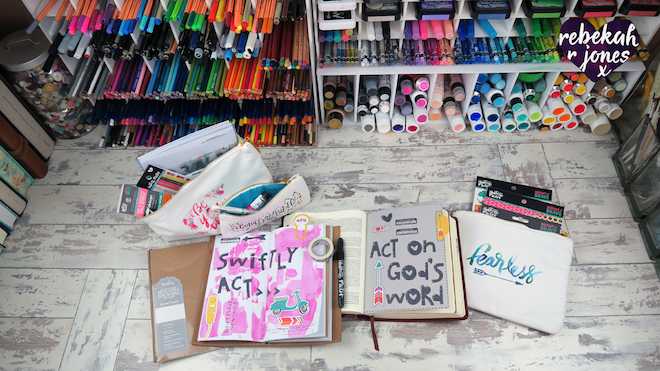 *Scripture quotations taken from the NASB © The Lockman Foundation, used with permission.

*Artwork completed in the ESV® Bible (The Holy Bible, English Standard Version®), copyright © 2001 by Crossway Bibles, a publishing ministry of Good News Publishers. Used by permission. All rights reserved.
*Links take you to my affiliate partners, Dayspring (DS), Scrapbook.com (SB), Amazon.com (AZ), Simon Says Stamp (SSS), and Amazon.co.uk (UK). And, occasionally to other shops when I am not an affiliate of whomever sells/shares what I am linking to. When you find deals which I've recommended through my affiliate partners, I get supported. This has no effect on you and makes a real difference for me. You may view my affiliate and product disclosure for more info on how this works. Thank you, I so appreciate your support, which helps me support your creative journey with God!

Save
Save
Save
Save
Save
Save
Save
Save
Save
Save
Save
Save
Save