Set Your Hope On A Good God – Heaven Is Calling Lesson 1

Hello Everyone! Welcome to lesson one in the Bible Art Journaling Challenge series, Heaven Is Calling! I am SO honored that you would take time to join me in connecting with God… a GOOD God. As we begin our first devotional lesson in this 12-part monthly series, I want to tell you a personal story… It will give you a great starting place for this series before watching this lesson one video.
About 6 months ago, God started talking to me about an area in my life that needed more growth. Sometimes He speaks to me plainly, other times He likes to just show me so I can gather the conclusion on my own. I'm sure you have ways He likes to speak to you, or perhaps you're just discovering those ways and this series is part of your discovery process. I love that God likes to keep some mystery in the relationship by changing things up now and then. 🙂
Anyway, God started showing me that I needed to think more like His princess and less like a pauper. I have grown so much in this area in the past, but I began to realize that recent seasons of hardship, had distanced me from my convictions on the matter and God in His grace began bringing it to my attention.
If you've been part of any church setting for long, you may be familiar with that concept which some like to refer to as God "testing us", or "teaching us a lesson", or even simply that "He is judging us" for something. Some like to put it… "Burning the chaff out of our lives". Not a pretty picture. Fairly intense actually. In reality, a judge is required for more than just punishing someone. They also protect the vulnerable, cancel debts and other good things. Yes God "tests" us, but the phrase isn't meant to define the concept of a bully making our life miserable, "because we deserve it". He gives us tests to help us achieve more and cheers us on, like parents who help with long hours of homework to ensure our success. God? He is good and loves to help us become the greatest version of ourselves.

I remember as a young teenager when I asked God if it was actually necessary for Him to be such a "scary guy" who wanted to punish me or "burn out the sin in my life", "for my own good". I wasn't opposed to Him growing me at all, I just questioned the methods. His response surprised me. I learned that I had shaped my views of God's heart toward me, based on life experiences and teaching in the church. I'd grown up in a wonderful home, with wonderful family and had a wonderful church… but none of us get it right 100% of the time.
I'd mistaken God as a sometimes angry God, who seeks to burn out the sin in our lives. The reality isn't that horror story. No, it's actually a romance story. One where the God of the entire universe subjected Himself to torture and death on a cross, and rose from that death… just to save you and me from our sin. All we have to do is except it with a genuine heart and the ease of unwrapping and cherishing the gift of a lifetime… er rather… the gift of an eternity. 🙂

You know how it is though. Somehow along the way, we can be taught by well meaning people and life's own hardships, that God is not a good God. We can become convinced of a perspective of Him that causes us to blame Him for the very things His own heart breaks for. The truth is, when we accept Jesus into our lives, we become a new creation and are adopted into His family. Nobody adopts someone they aren't fond of or truly smitten with, despite what adoptive children might believe about their intentions during frustrated times.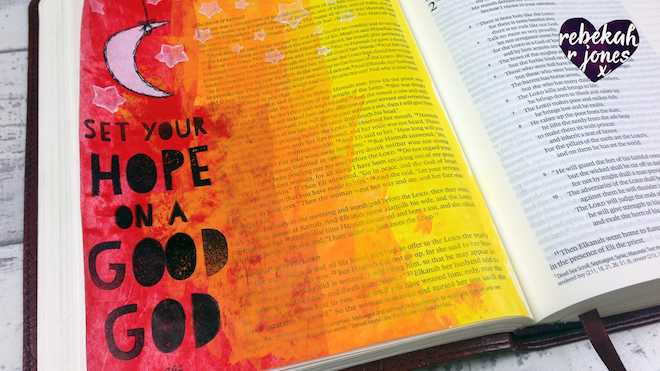 In the midst of an incredibly tough past season, I had somehow gotten confused and believed a lie that God's provision was only for my basic needs and that He doesn't want me to enjoy anything beyond that. But tell me, do you know of a good dad who looks at his kids and says to them, "I will buy you food to keep you alive, but never expect a toy or financial help to go on that trip you dream about. It's only about survival." Of course not! That would be silly and we would think that father was not good. Yet somehow as a body of people who believe in God, we've often been duped by hardship and wrong teaching, that Father God is looking for ways to oversee that we stay miserable, while serving His every need as the master of our lives.
As Jesus said to His disciples in John 15:15… "No longer do I call you servants, for the servant does not know what his master is doing; but I have called you friends, for all that I have heard from my Father I have made known to you." And, in Galatians 4:7 "So you are no longer a slave, but a son, and if a son, then an heir through God." When we accept Jesus into our lives, we become co-heirs with Him and we get to be the prince or princess. We get both the responsibility and the reward. And, much like a dad teaching a child to ride a bike, He assists us in learning to step into our inherited authority so we can be the royalty we are and enjoy the rewards of that life.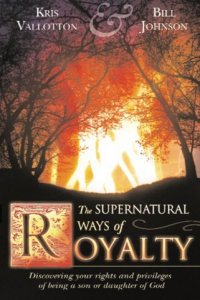 If you want to learn more about this topic of prince and pauper mindset, I'd recommend a book by two spiritual fathers in my life, Kris Vallotton and Bill Johnson. I met my husband while attending their ministry school and still learn from them. Their book, The Supernatural Ways of Royalty, really was life changing. Kris developed a quiz in the book which helps you grasp where you are at in your journey and helps you process how to move forward in the journey. Learning from him about how to live free of a pauper mindset was a key part of my personal breakthrough in life.
Well, in the midst of life hardships, I had somehow forgotten the breakthroughs in this area of my life and had come to believe that God was only interested in providing for needs that kept me in a state of survival and humble means. That He didn't really care if I was happy. I am saddened to confess that it had been such a tough season, that I'd lost sight of His goodness. When I came to realize this, I repented and invited God to help me.
Deep in my heart I knew a truly loving Father would want more for His kid. I have my dad to thank for this deep knowing. He was a wonderful example of a father who wants to lavish his kids wherever he could possibly squeeze it out of his schedule or wallet. I knew if my own human dad worked that hard to love me well and see me provided for, that my heavenly Father would love excuses to pour goodness out on my life. Six months ago, He did. God started showering me with His extreme goodness and letting me watch myself react to it.
It started when I was shocked to find myself rather paralyzed at the thought of ordering large amounts of supplies to test for developing online courses.

I found myself frozen and unable to act, and begun to ask God and myself tough questions about the response I saw in myself. I realized the issue wasn't about money, but about the fact that I was going to enjoy the supplies which were obviously needed to do the job right. The reality is that in doing art as my full time job, I am likely to enjoy what I do… a whole lot. So when I need art supplies to do my job, they aren't really hobby items. They are tools… that I enjoy a lot. It is common for artists to struggle when they go full-time, to transition mentally from viewing their work as a hobby. The confusion of going full-time in late 2014 and the lies I had begun to believe about God's goodness, began to grow a web that had me rather frozen. It may seem silly and it is! But it was part of my journey and I imagine you might find something in my story to relate to.
If we buy in to silly lies about God's goodness, it can cause us to act more like a pauper than a princess. God was so gracious in helping me adjust my beliefs, so I could be ready to receive His goodness in a better way. Once I embraced the adjustment, it gave me an expanded capacity for receiving more from God. What followed was even more of God's goodness. Since then, I have had an increasing amount of His generosity poured out on me, which is literally rooting out any trace of that pauper mentality in my life. I've since been given a couple of generous gifts and had a debt canceled. The thing is, these things directly challenge that pauper mentality that God is rooting out of my life with His pure goodness. I am forced to deal with that old mindset and it lands me straight in the goodness of God.

Why am I telling you all of this? When God sought to teach and test me in how to have less of a pauper mentality, He did so by surrounding me by generosity that would squeeze it out of me. He literally squeezed it out of me with His goodness, not with harsh words, punishments or lack of love. His kindness leads us to repentance. He is such a good Father looking for ways to help us grow through embracing His responsibility.
We can put our hope on a good God. And having shared that story with you, I hope you'll enjoy my lesson one video and the extra material below!
Today's Bible art journaling supplies
As promised, here are the supplies I featured, in this lesson. I hope they help you find anything you may want to try out. These supplies are purely optional and you are free to participate with whatever you have, using the devotional for this lesson.
Links lead to my own sites, or my affiliate partners, DaySpring, Scrapbook.com, Amazon.com, Simon Says Stamp, Michaels, Amazon.co.uk and Joy Clair. I occasionally also link to other helpful sites whom I am not affiliated with. When you find products which I've recommended through my affiliate partners, this ministry is supported. This has no effect on you and helps impact lives through this ministry. You may view my disclosure for more info on how this works. Thank you. I so appreciate your support, which helps me support your creative journey with God!


Bibles and supplies for Bible art journaling
I'll mention for those who are new and interested… There are several wide-margin Bibles and supplies which I recommend for this art form. I've created a linked recommendations collection on my Bible Art Journaling Supplies page, to make your starter choices easier. Additionally, you can find a general supply list for this devotional series, on the Heaven Is Calling page.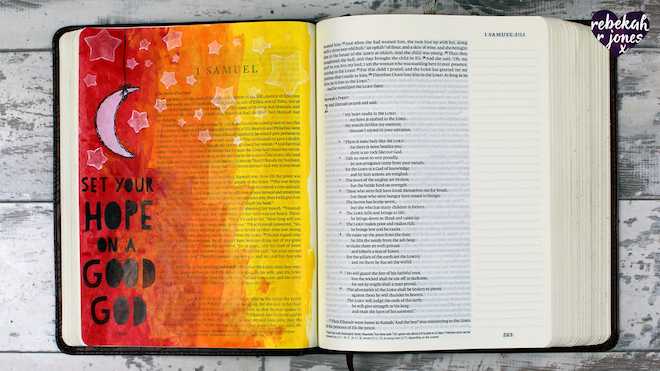 Scripture
I used my Single Column ESV Journaling Bible, for this Bible Art Journaling Challenge. The section of scripture for this lesson, is 1 Samuel 1:1-20, specifically verses 10 and 20 amidst this story about Hannah…
1 There was a certain man of Ramathaim-zophim of the hill country of Ephraim whose name was Elkanah the son of Jeroham, son of Elihu, son of Tohu, son of Zuph, an Ephrathite. 2 He had two wives. The name of the one was Hannah, and the name of the other, Peninnah. And Peninnah had children, but Hannah had no children.

3 Now this man used to go up year by year from his city to worship and to sacrifice to the Lord of hosts at Shiloh, where the two sons of Eli, Hophni and Phinehas, were priests of the Lord. 4 On the day when Elkanah sacrificed, he would give portions to Peninnah his wife and to all her sons and daughters. 5 But to Hannah he gave a double portion, because he loved her, though the Lord had closed her womb. 6 And her rival used to provoke her grievously to irritate her, because the Lord had closed her womb. 7 So it went on year by year. As often as she went up to the house of the Lord, she used to provoke her. Therefore Hannah wept and would not eat. 8 And Elkanah, her husband, said to her, "Hannah, why do you weep? And why do you not eat? And why is your heart sad? Am I not more to you than ten sons?"

9 After they had eaten and drunk in Shiloh, Hannah rose. Now Eli the priest was sitting on the seat beside the doorpost of the temple of the Lord. 10 She was deeply distressed and prayed to the Lord and wept bitterly. 11 And she vowed a vow and said, "O Lord of hosts, if you will indeed look on the affliction of your servant and remember me and not forget your servant, but will give to your servant a son, then I will give him to the Lord all the days of his life, and no razor shall touch his head."

12 As she continued praying before the Lord, Eli observed her mouth. 13 Hannah was speaking in her heart; only her lips moved, and her voice was not heard. Therefore Eli took her to be a drunken woman. 14 And Eli said to her, "How long will you go on being drunk? Put your wine away from you." 15 But Hannah answered, "No, my lord, I am a woman troubled in spirit. I have drunk neither wine nor strong drink, but I have been pouring out my soul before the Lord. 16 Do not regard your servant as a worthless woman, for all along I have been speaking out of my great anxiety and vexation." 17 Then Eli answered, "Go in peace, and the God of Israel grant your petition that you have made to him." 18 And she said, "Let your servant find favor in your eyes." Then the woman went her way and ate, and her face was no longer sad.

19 They rose early in the morning and worshiped before the Lord; then they went back to their house at Ramah. And Elkanah knew Hannah his wife, and the Lord remembered her. 20 And in due time Hannah conceived and bore a son, and she called his name Samuel, for she said, "I have asked for him from the Lord."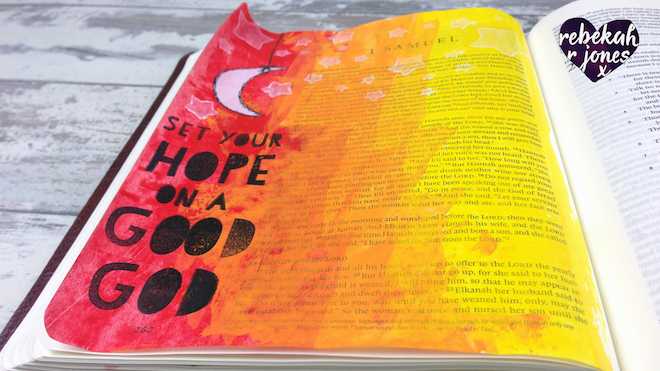 Setting our hope on a good God

I talked quite a bit in my video, about Hannah's story, so I won't go over it all again. What I do want to do, is invite you and yes, even challenge you, to consider this section of scripture and what it means in your personal life, as we focus in on a good God. Perhaps you are in a season where God's goodness is so near to you that you're able to cheer this on without delay. But maybe you're in a season where this is a painful topic. Maybe you even have found yourself in Hannah's situation, crying out for a child of your own, or something else of great importance to you personally. Perhaps like I did, you need to adjust your perspective of how good God really is, so you're in a greater position to receive God's goodness in your life.

Whatever your situation, I want to remind you that our life experience and the well intentioned words of others, should never be given room to lead us astray in our views of God and how good He is. You know that phrase, "Don't bite the hand that feeds you"? My mom used to remind us to, "Have a healthy respect for the Man upstairs who gives you oxygen". 🙂 May we not lose sight of the truth of how good God is. And if you have done so like I did, I'd like to invite you to join me in repenting of it and inviting God to help you adjust your thinking. We want to be positioned to embrace God's best in our life. You need only talk to God as a friend, ask His forgiveness and invite Him to help you move forward. He is SO good and loves to hear from us, regardless what we've come to discuss with Him.
If you have lost hope and are struggling to believe in God's goodness because of hardships in life, I want to leave you with an encouragement. I don't follow the ministry of John Kilpatrick much, but understand him to be a solid man of God. At the beginning of this year, he shared a word that he'd written down from his time with God. It is a word for 2016 and beyond and may be an encouragement to you in some way as you seek to start this year by setting your hope on a good God loves you deeply.
Join me in this Bible Art Journaling Challenge

You can find answers to most any question you may have about participating in this challenge, on the Bible Art Journaling Challenge page and learn more about this devotional series, on the Heaven Is Calling page which holds the lesson archive and more! Be sure to head over to our Facebook group, to chat about this Bible Art Journaling Challenge and get started on your own creativity!
Many of you ask if it is okay to share these posts with your friends. Please share! It is a simple way you can partner with me to impact lives. And remember, you can join this challenge any date you wish. The community is always growing and you are welcome to participate whenever you want! Thanks for joining me. Please take a moment and comment below! I'd love to hear from you!
You are loved. x
*Scripture is from the ESV® Bible (The Holy Bible, English Standard Version®), copyright © 2001 by Crossway Bibles, a publishing ministry of Good News Publishers. Used by permission. All rights reserved.
*When you find deals which I've searched for and recommended, I get supported. This has no effect on you and makes a real difference for me. Thank you, I so appreciate your support which helps me provide these free tutorials for you! You may view my affiliate and product disclosure for more info.