Guest Post With Natalie Elphinstone on Faith Journaling

Hey Everyone! I've got a special guest for you today… Natalie Elphinstone of Melbourne Australia! You may remember Natalie from Episode 1 of my Bible art journalists roundup interview, where she was featured. Today, you're in for a faith journaling treat with Natalie. She is a designer for Studio Calico, Sizzix AND Jot Magazine, as well as on the Illustrated Faith Creative Team. Let's not forget she is also an Obstetrician, wife and mom. Phew! This lady has got energy!
Natalie has a lovely video tutorial she created to share with you. My prayer is that if you're still sitting on the sidelines of worshiping God through creativity, today will be the day you'll be inspired to pick up some supplies and get creating to illustrate your faith. Natalie has a very relaxed and fun creative style that I know you're going to love. And, she happens to have a pretty fun accent too. 😉
With that, I'll leave this post in Natalie's creative hands…
---
My Bible journaling journey began about 18 months ago. Like many others who began at the same time it was all due to the inspiration of a single brave artist who stepped out of her comfort zone and started sharing a new way of journaling in her Bible. This was of course Shanna Noel. I had worked alongside Shanna on design teams before and was already in awe of her papercrafting skill. But now God was using her to speak to my creative heart and whisper that this was a valid form of worship that would draw me closer into His embrace once again. I tentatively started marking my journaling Bible.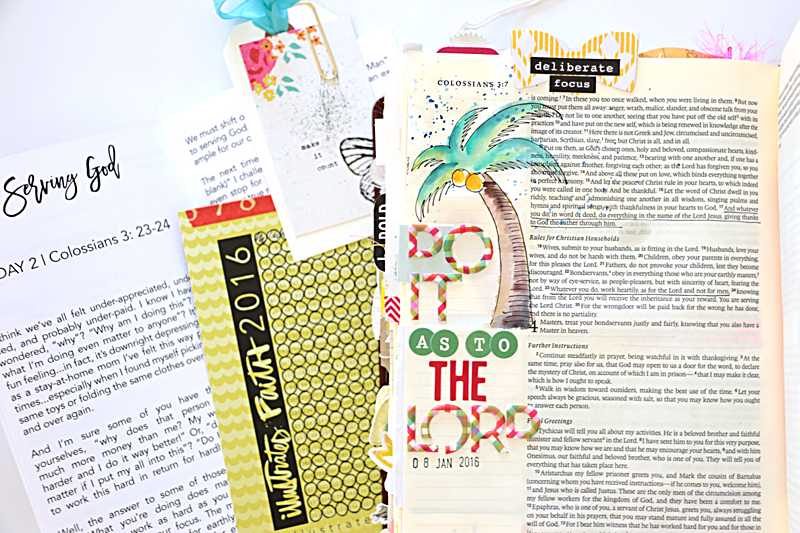 I added stamps and stickers to the margins and wrote some brief notes. I quickly gained momentum as I discovered how much I loved this form of expressing my faith and before I knew it I found myself on the Illustrated Faith team!
It's been a very exciting journey over the last 18 months, and my 'style' of Bible journaling has evolved at a rapid pace. I've experimented with many techniques and been in a privileged position to try out so many of the Illustrated Faith and Bella Blvd Illustrated Faith products before they even hit the shelves. My current new obsession is with the Praise Book and Notebook Journal because they give me whole blank pages to journal on or to fill with artwork. So much more real-estate to work with! And since I typically like to write out a lot of journaling, especially when it comes to things like sermon notes, prayers, dreams and revelations these give me the space I need, much more than the 2" margin of my journaling Bible.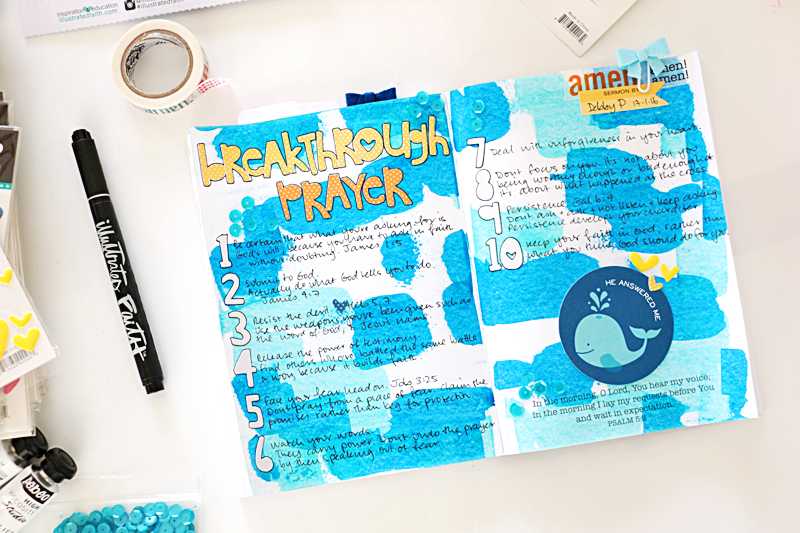 The other group of people (apart from the verbose people such as myself!) who might find these notebooks interesting is those who are still a little hesitant about writing/painting/marking directly in their Bibles. You can use these as a place to practice, or use them instead of a Bible.
I've created a video for you today to share more of my thoughts on the different ways (and different products you can use) to Bible-journal or Faith-journal. And I'll also show you one of my current go-to techniques for filling in the double page spread of the Illustrated Faith Notebook Journal. It's messy, it's fun, it's cute but above all it's meaningful to me as a form of worship and I can't begin to explain how much my relationship with my Saviour has grown through this movement. I know many of you feel exactly the same way, and others of you are just starting your journey and about to discover it for yourself!
---
Rebekah here again, isn't Natalie wonderful? Please give her some love in the comments below. Have you been faith journaling outside your Bible? What has that process been like for you? Let's talk about in the comments!
Supplies
In case you want to get your hands on some of the supplies Natalie shared with you in her faith journaling page, here they are. All links will lead to my affiliate partners, Dayspring (DS), Simon Says Stamp (SSS), Scrapbook.com (SB) and Amazon (AZ). Thanks for your support so I can continue to support your creative journey with God.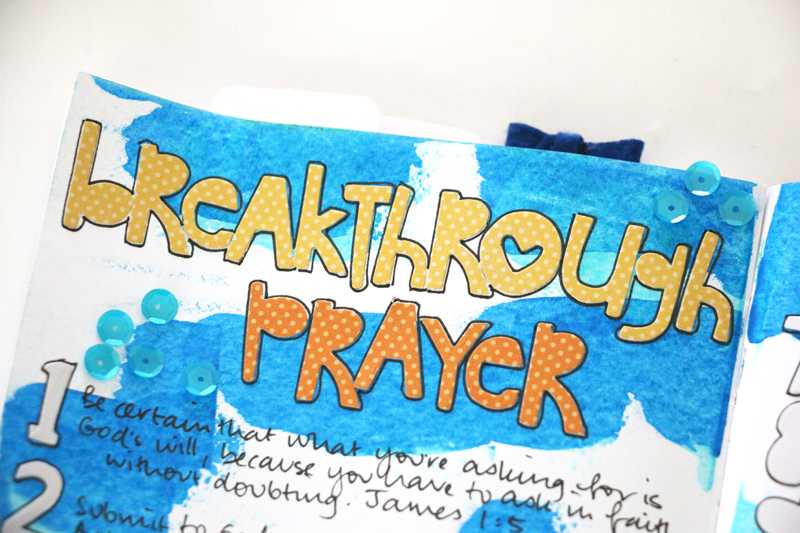 If you would like to see more examples of Natalie's paper-crafting and faith journaling projects, you can find her on her lovely blog which links to all the various places you can connect with her. www.onescrappydoctor.com
You might have seen that in my free online class, Inspired Faith, I share a faith journaling tutorial in one of the lessons. Feel free to join if you haven't yet! There are now 4,000+ students!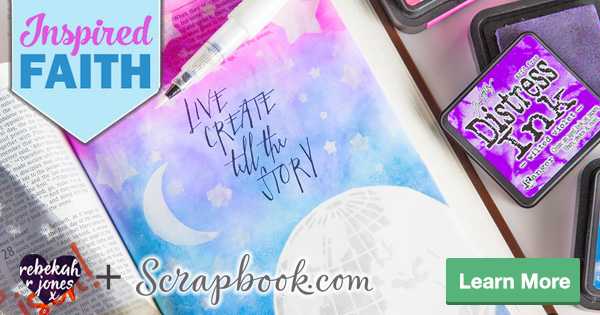 I love that Natalie chose to share a faith journaling tutorial with you today. I encourage you to take her lead and get outside the margins of your Bible and get a little wild with your creative time with God. There is so much richness in it!
So, are you going to start faith journaling? Have you already started faith journaling? How could it fit into your creative time with God? Let's chat in the comments below!
You are loved. x
**To support your journey, I have affiliated with Dayspring (DS), Simon Says Stamp (SSS), Scrapbook.com (SB) and Amazon (AZ). I occasionally link to other shops when I am not an affiliate but want to share a link. When you find deals which I've linked through my affiliate partners, I get supported. This has no effect on you and makes a real difference for me. You may view my disclosure for more info on how this works. Thank you, I so appreciate your support, which helps me support your creative journey with God!