Bible Art Journalist Roundup Interview Ep. 1

Hello everyone! So, many of you know I run a free weekly Bible Art Journaling Challenge. It is essentially a weekly prompt with a video art tutorial and devotional all wrapped up in one relaxed, come-and-go-as-you-please challenge, with a Facebook Group and/or Google+ Community for those participating in any loose or full-on way. (Feel free to check it out if you haven't yet!)
Anyway, since starting the challenge in January, I've learned one thing for sure. The hunger to learn more about art journaling in a Bible and all it entails, is global and growing rapidly. God is using this idea of joining our time in the Word with our creativity, to help us hide His Word in our hearts in a VERY fun way! And, it's caught on like a wild fire that cannot be put out. Praise God for that! 🙂
I get SO MANY questions about Bible journaling and can only offer my own answers. Sometimes that is just fine. Other times, I search around to point people at those who have other ways of doing this process than myself. A few months ago I started dreaming of putting a blog post together, interviewing some well loved favorite creative ladies, who art journal in their Bibles. There are too many for just one interview but at least today is a start.
I wanted to bring some much asked questions, under one roof for answers to support, inspire and encourage you. And today, I get to share it with you! As anticipated, this has turned out to be more amazing than I dreamed up. You are in for a serious treat today!
I've rounded up and interviewed Shanna Noel, Jann Gray, Heather Greenwood, Natalie Elphinstone, April Crosier, Lisa Montgomery and Valerie Sjodin! If you art journal in your Bible, you know this is an incredible group of ladies who you'll get to know more, be inspired by and learn from today! If you aren't sure what all this is about, I feel like this blog post will be a WONDERFUL starting point for you.
You'll learn how they got started Bible art journaling, their favorite Bible art journaling page and art supplies, top tip, personal thoughts and so much more like how to connect with them! I am SO EXCITED to share this post with you. Be sure to share it with anyone who will want to learn from these amazing ladies.
Each of them expresses a different aspect of God's creative flair. April sometimes sews in her Bible and Natalie has created pop ups in hers! Lisa illustrates deep things with her colored pencils. Valerie adds elegance to our creative community with her calligraphy pen and graceful images. I feel like Heather and Shanna are the ones whose creative processes dare everyone, to splash color on their Bible pages with bold abandon. Jann is one who is helping many improve their creative talent as they worship God through this thing called Bible art journaling. Bringing them all together, gives everyone something to be inspired by and learn from.
While illustrating Bibles is something that has been done for generations, until more recently, it was often done by commissioned artists for printed Bible editions or the lone person quietly creating in their own Bible.
Shanna Noel made a God appointed choice, to share her creative Bible art process and gather others who want to connect with God this way and it has had a profound effect the world over. Most who have begun this Bible art journaling process, have been introduced to it in ways that seem to lead back to Shanna. She is the mother of Illustrated Faith and such a sweet, kind and generous soul. Shanna kindly offered a few peeks into her Bible to share with you today.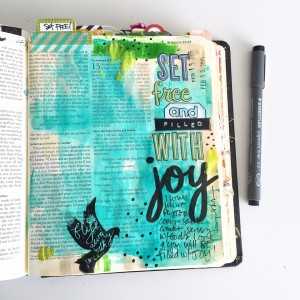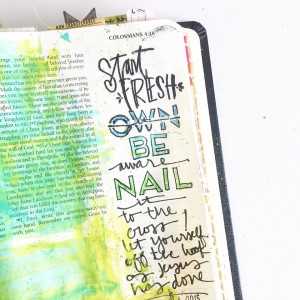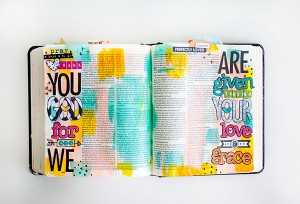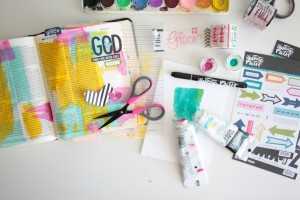 I have yet to meet in person, any of the ladies I've interviewed for this blog post. What little I do know of my interactions is that they are all SO SWEET and truly amazing ladies in their own ways.
I gave all 7 ladies the same questions for this roundup interview. Before we get started on interview questions, let me do a fun little introduction of each Bible art journaling artist. May you be richly blessed by this post!
---
April Crosier

Heather Greenwood

Jann Gray

Lisa Montgomery

Natalie Elphinstone
Shanna Noel
Valerie Sjodin
---
On to these interview questions! 
What drew you to start art journaling in your Bible?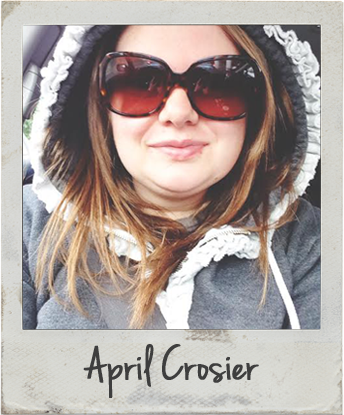 April – I had been overflowing in my previous bible that was a gift at high school graduation [I won't tell you how long ago that was!]. 
I saw a photo on instagram and was immediately sold.  I scoured the #journalingbible hashtag & ordered my bible that day!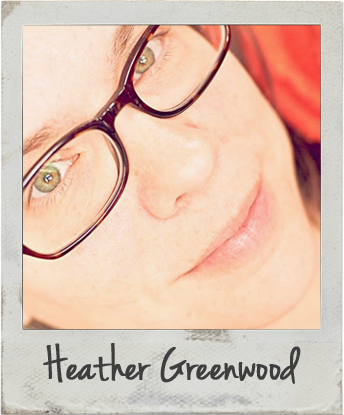 Heather – I'd been art journaling in a journal for several years and when Shanna posted her first Journaling Bible on her blog it was like a lightbulb went off that I could do this actually inside of my Bible.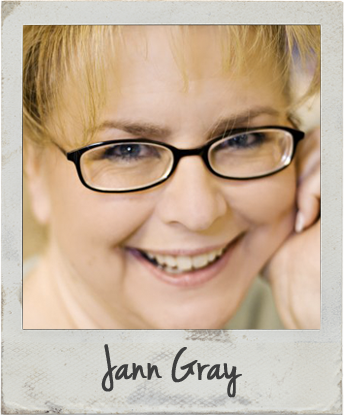 Jann – I was working on a mixed media canvas as a gift for a friend. My plan was for it to be filled with several encouraging Scriptures for the season she was walking through. I was looking for some inspiration on a particular verse on Pinterest and up popped the most wonderful "pins."
There were so many beautiful things that had been done ON the pages of the Bible and I knew in that instant that I wanted to give her a Bible with bits of art on each of the passages of Scripture the Lord had led me to share with her…as she is a journaler and very creative and I knew that it would be something she would add to as she walked this path.
As soon as I worked on the first page – I was hooked…and had to get started on my own Bible too. Journaling in my own Bible made a profound change in my Bible Study process. I feel like it completes the cycle…study, reflection —> response. Sometimes, the response component has been missing from my personal time in the Word.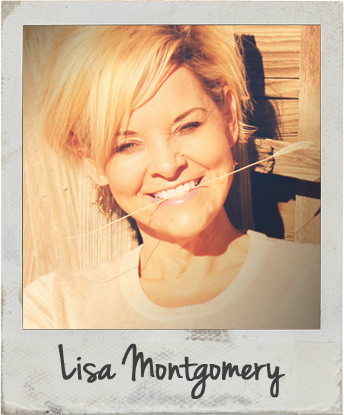 Lisa – I can't remember exactly how it happened but know it was through social media. This was very much at the beginning of the craze when Journaling Bibles were readily available and the Facebook Journaling Bible Community had about 2,000 members (now at 15,500+ members.)  It was nothing like it is today.  I bought a Bible having no idea what it would lead to since there was really nothing to compare to at that time and started doing my own thing.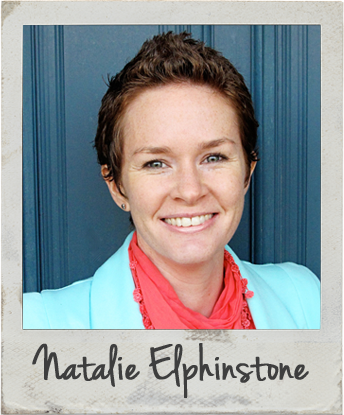 Natalie – I'm initially a scrapbooker, who turned into a cardmaker, who turned into a Project-Lifer. I love to document our stories and I love the pretty papery goodness of it all, but I was often left wondering how I could make my faith a more obvious focus of it all.
I was on the Studio Calico Creative Team with Shanna Noel when she started posting her beautiful bible journaling pages and it immediately struck me that was the answer! The way she described her artistic ability as a God-given gift which should be used to worship Him really struck home for me, and I've been hooked ever since.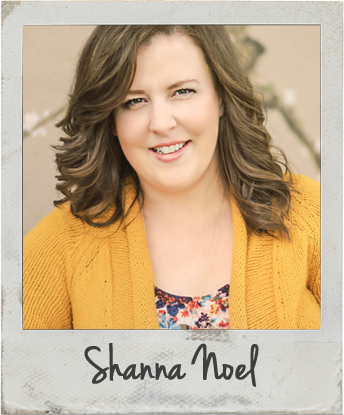 Shanna – I have always struggled to find my PERSONAL relationship with God. For so many years I tried to reach for it in ways I saw others doing: devotionals, reading the bible daily, through prayer, etc. The problem was that I was looking at everyone else and not how HE created ME!
I bought a journaling bible in hopes of connecting to the word in a way I hadn't before and I decided to use the margins in the bible to illustrated my faith a way that really excited me. That meant COLOR !!!! Since I started using my journaling bible I have NEVER felt more connected to the WORD and close to God.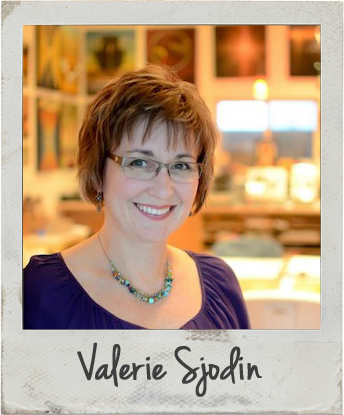 Valerie – Bible Art Journaling came as a way to help deepen my relationship with God, further integrating the spiritual journey with my art expression. The process of art making is complementary to my process of studying the Bible, prayer and meditating on Scripture.
This desire to begin Bible Art Journaling coincided with the introduction of it at His Kingdom Come faith community, and finding the Facebook groups of Rebekah Jones Bible Art Journaling Challenge, and Shanna Noel's Journaling Bible Community.
How would you describe your Bible art journaling style?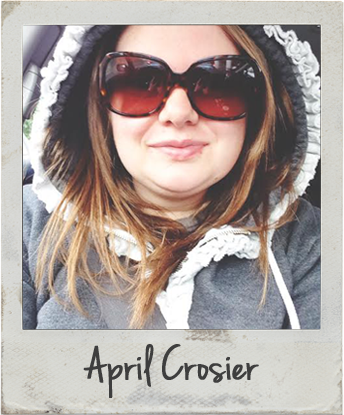 April – #allthestickers — seriously, I love them!  I also really love the #worshipcollision of art & song lyrics.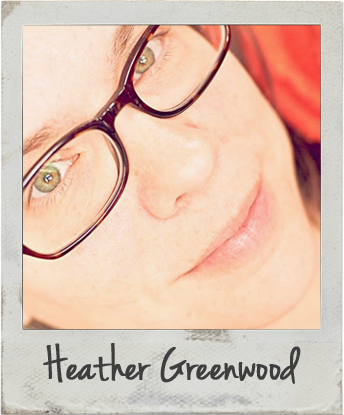 Heather – My art journaling style is mixed media and I love that it translates so well to my Bible.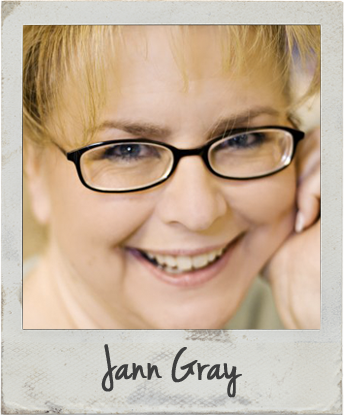 Jann – Imagery focused. For me, I want to create something that has the ability to remind me of what I learned or experienced while I was meeting with God on the pages of my Bible. I don't always use imagery of things – but even the pages that are primarily word-centric are designed to remind me of the truth with just a glance.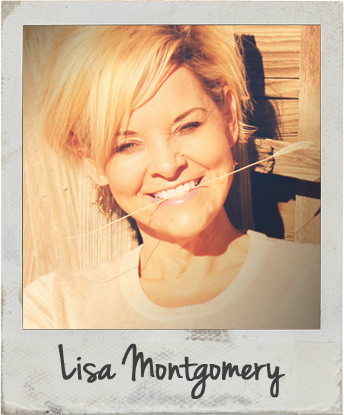 Lisa – At first, I was trying to figure it all out. I bought stencils, sprays, stickers and completed my first pages like the people I saw online. One day I wanted to journal a turtle coming across a finish line to represent my life verse, Philippians 3:12.
I couldn't find the supplies I wanted so decided to try and draw what I was envisioning. This gave me the freedom to create exactly what I wanted and so branched out from there. I prefer realistic images that make the reader think. I follow it up by writing something personal about the verse I have selected. This is way beyond just drawing to me.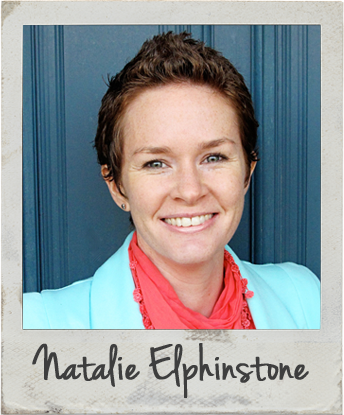 Natalie – I've dabbled in a few different styles and all of that is great fun, but I keep coming back to what I'm used to and that's using my scrapbook supplies to make colourful bold statements of what the Word says.
That's why I'm so excited about the new partnership between Illustrated Faith and Bella Blvd – it's just perfect for someone like me! The new supplies have made it even easier to finish a page, or even to prompt a page in the first place.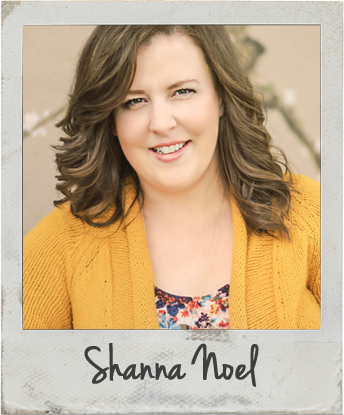 Shanna – Bright, bold and truth telling. It's my personal story with God and when I look at it I clearly see the path He is putting down for me.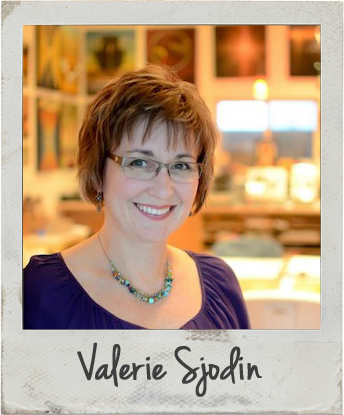 Valerie – It seems my style would be best described as contemporary illuminated manuscript. Historical ornament, illumination, and symbolism have been an interest and pursuit of mine for years, and Bible Art Journaling gives me the opportunity to explore these as a visual language.
Of all the scriptures you have done Bible art journaling on, which is your favorite piece and why?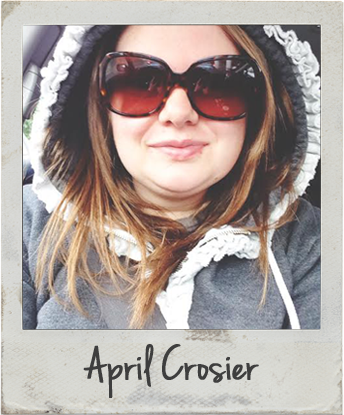 April – I really love taking lyrics and researching a verse that they work with. It gets me into books or verses that I may not have delved deep into yet.
I had Lauren Daigle's "Loyal" on repeat one morning and so I started flipping through verses on God's faithfulness. I ultimately settled down in Deuteronomy 7:9-11. I love the message, the bright colors, and the promise found here.
Deuteronomy 7:9-11 says: 9 Know therefore that the Lord your God, He is God, the faithful God, who keeps His covenant and His lovingkindness to a thousandth generation with those who love Him and keep His commandments; 10 but repays those who hate Him to their faces, to destroy them; He will not delay with him who hates Him, He will repay him to his face. 11 Therefore, you shall keep the commandment and the statutes and the judgments which I am commanding you today, to do them.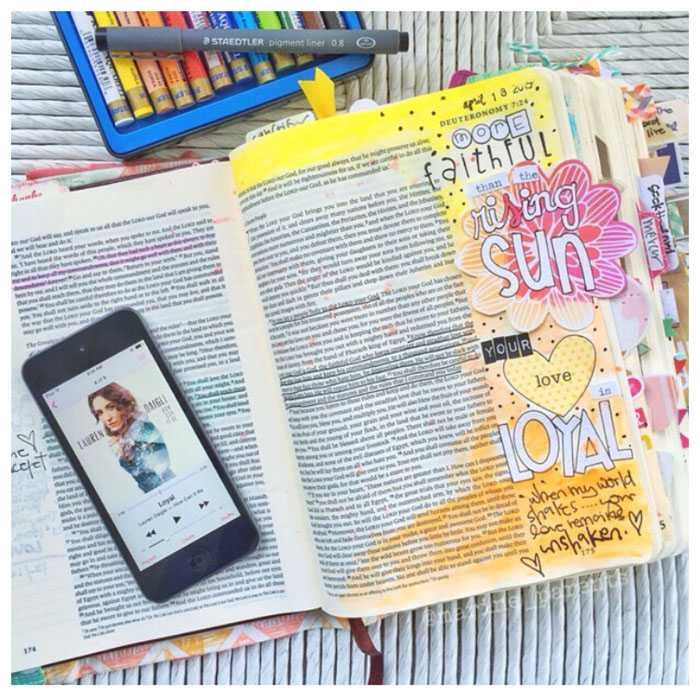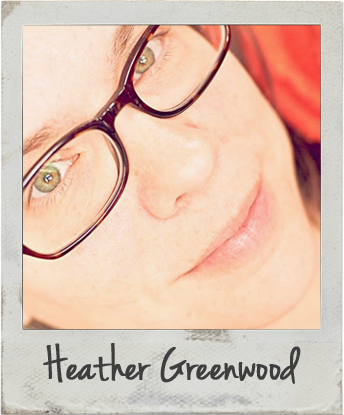 Heather – Esther 4:14
 Esther 4:14 says: 14 For if you remain silent at this time, relief and deliverance will arise for the Jews from another place and you and your father's house will perish. And who knows whether you have not attained royalty for such a time as this?"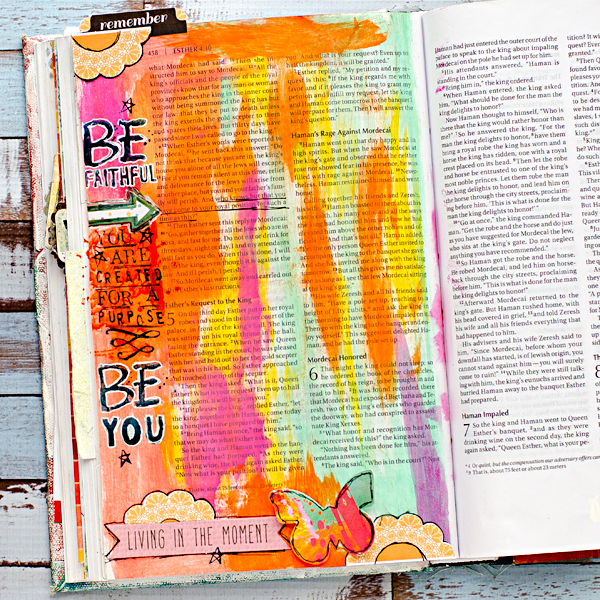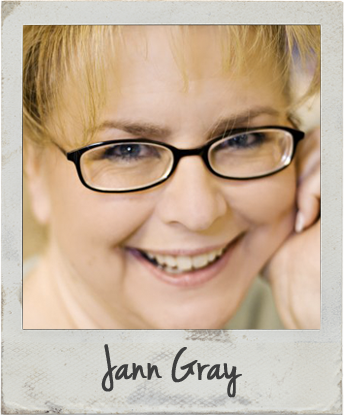 Jann – Oh goodness, this is hard – like asking which of your children is your favorite! *smile* I think I will go with the pages I did based on Genesis 21. God has been really encouraging me and instructing me about understanding that His dreams for His children are BIG…so BIG that the only way for them to be accomplished is for HIM to do it…not me.
I had my first break through on this on-going conversation with Him when I read the story of Abraham and Sarah being blessed with Isaac. God had promised them something – and they tried everything in their own power to arrange it… and failed miserably… and then – God stepped in… and Isaac was born.
I'm sure that Abraham's heart was so full when he held Isaac for the first time. Full of God's goodness, full of conviction of how improper his own methods for trying to "help" God had been and then…. full of awe at the way God fulfilled His promise and dream for Abraham… the Words on this page reflect that…"Abraham, the night Isaac was born, did you go outside and count the stars?"
Abraham held in his hands the first of many stars…and God's canvas of stars overhead showed Abraham just how BIG God's dream for him really was. God encouraged me with this to stop thinking that the dreams He has placed in my heart have to be done in my own strength…His Dreams…His Way!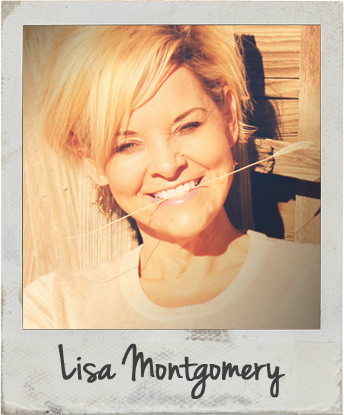 Lisa – The majority of my pieces represent a personal experience to me.  I don't reveal everything in my Bible but what I share is enough for the reader to get a sense of where I am coming from. I simply like how the image I was trying to portray came out on paper to reflect what the Scripture was saying to me.
Isaiah 43:18-19 says: 18 "Do not call to mind the former things, Or ponder things of the past. 19 "Behold, I will do something new, Now it will spring forth; Will you not be aware of it? I will even make a roadway in the wilderness, Rivers in the desert.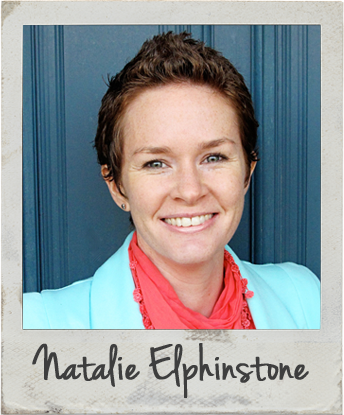 Natalie – I journaled Psalm 140 "For you formed my inward parts, you knitted me together in my mother's womb…." when I was still in hospital after giving birth to our son Judah in March.
Leading up to the delivery, and even throughout it as well I kept singing that song, "I am not forgotten, God knows my name, and I will praise Him for I am fearfully and wonderfully made" which comes from this scripture.
It was such a comfort to me and a source of strength and as I journaled it afterwards it was almost like a prayer of worship and thanksgiving. I even included the tiny little name-band Judah wore in hospital as a keepsake of the occasion too.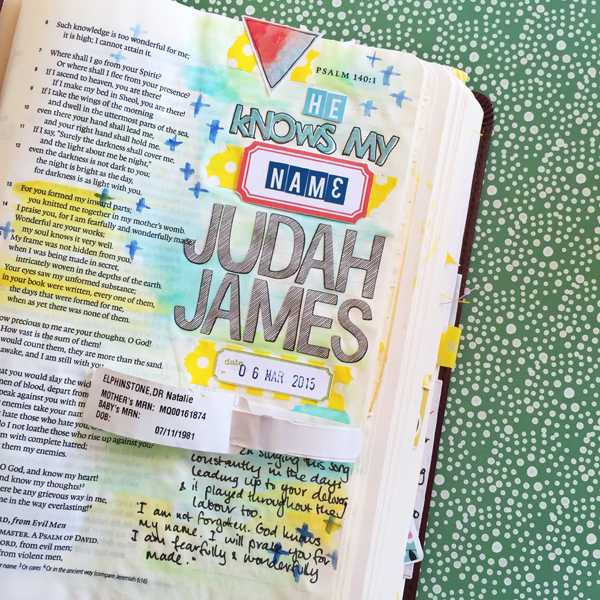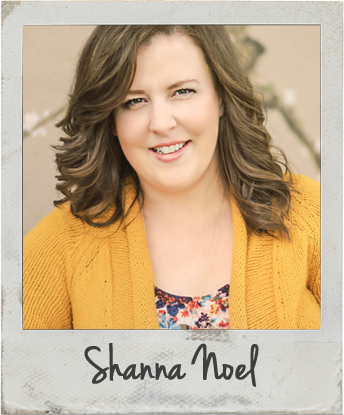 Shanna – I get asked this question often and I always say my latest one. But I think this "beautiful things" page really wraps up my personal style in one image.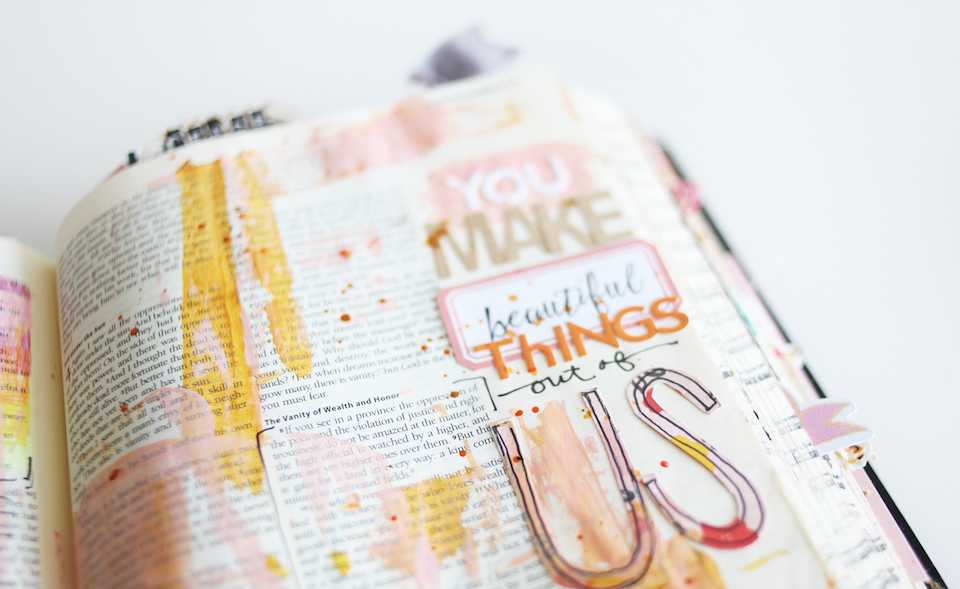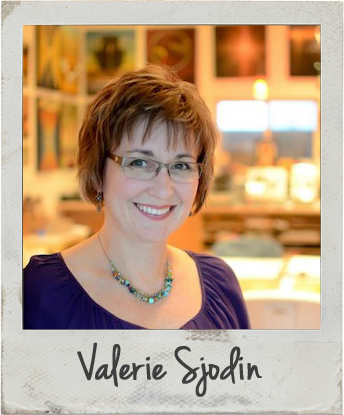 Valerie – It's hard to pick a favorite piece. I guess if I have to pick one, it is the very first Scripture I did Bible Art Journaling on in 2 Corinthians 3 because it combines a number of things I love to do: the word studies of "Behold" and "Glory", the metamorphosis of a butterfly, and use of pen, colored pencil, and paint. The pages done in Acts 1-2 would be my next favorites.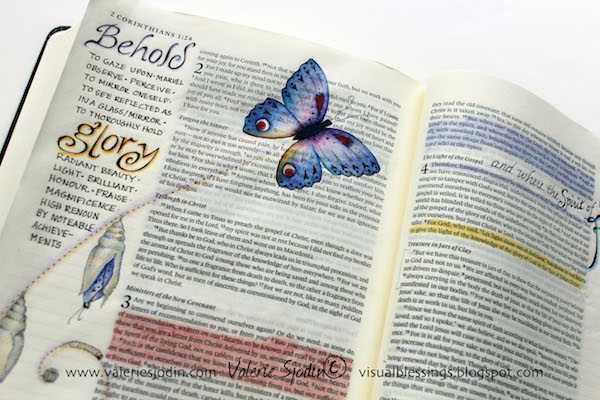 What are your top 5, favorite art supplies for your Bible art journaling process?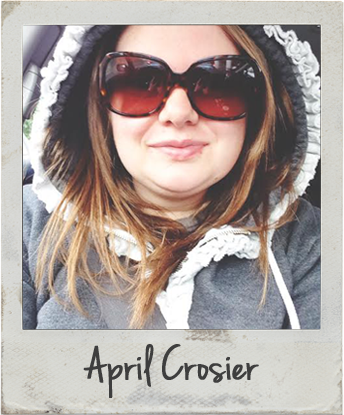 April – Just five?? Haha!
October Afternoon Alphas, Dymo Label Maker, Loft Watercolors, Maggie Holmes Roller Date Stamp [couldn't find a link 🙁 ], Frixion Pens.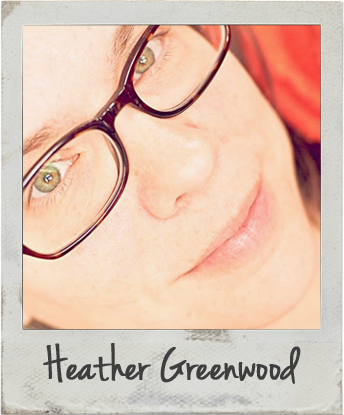 Heather – Illustrated Faith/Bella Blvd pen – coming soon to retailers and in the Genesis Kit.
Washi tape, acrylic paint, stamps by Illustrated Faith, stickers – alphabet, labels and tabs.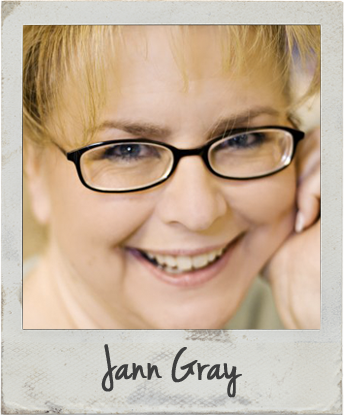 Jann – Watercolors (most often I use Koi Travel set or Kuretake Gansai Tambi 36 color set).
Prismacolor Pencils, Micron Black Pens, Signo Uni-Ball White Pen, Faber-Castell Big Brush Pens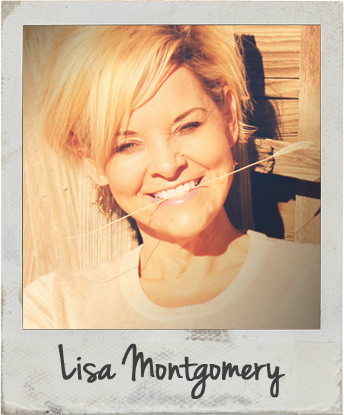 Lisa – Prismacolor Premier colored pencils, Prismacolor Verithin colored pencils, Sakura Micron Pens, Black (any of the finer tips), Alvin Dux glass pencil sharpener, IKEA Raskog (cart for supplies).
(Note from Rebekah, (since I'll be asked) 😉 Prismacolor Premier colored pencils have a soft lead making them apply with little pressure but do not sharpen to a very fine-point. Prismacolor Verithin colored pencils have a harder lead giving the ability to sharpen to a finer point but are applied with harder pressure. Useful used together.)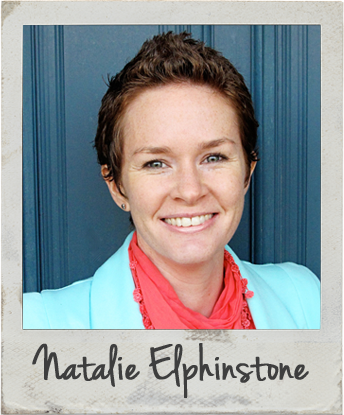 Natalie – Black Staz On Ink, Watercolour Paint (I use Peerless Transparent Watercolour Papers), Letter stickers, Label and Tab stickers, and a good Journaling Pen (I've fallen in love with the new Illustrated Faith pen).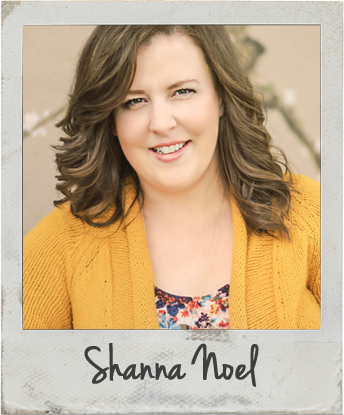 Shanna – When people ask this I always tell them all you really need is your bible, a pen and Jesus, but if you want to go further you ABSOLUTELY can!
Right now I am loving the Illustrated Faith Genesis Kit (which includes my favorite PEN!!!! And a bible mat), The [Illustrated Faith] stamps from the Bloom kit, and Brave kit! I love having products that easily work with this process!, Liquitex paint, stickers from The Reset Girl.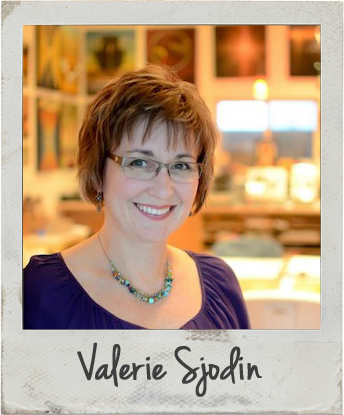 Valerie – If I could only have five Bible Art Journaling supplies I would pick:
Prismacolor Colored Pencils, a white pen eraser, Ticonderoga pencil, Micron black pen set, and Faber-Castell Pitt Fineliner black pen set and the Pitt Black Calligraphy pen.

What is your top tip for Bible art journaling?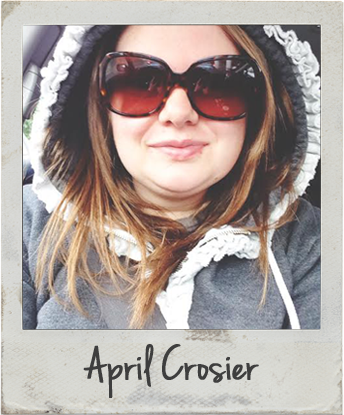 April – You don't have to have ALL the supplies, even though that would be so awesome! Look around & see what you already have — colored pens, kids' stickers, magazine cut outs.
Use what you have & don't worry about spending a lot of unnecessary money for every new product.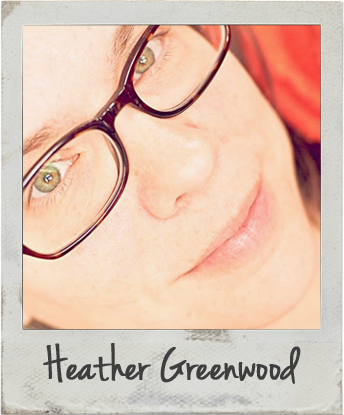 Heather – Don't worry about the "art"… art journaling is about the process and so should Bible art journaling. Enjoy the process and the time with God in His Word.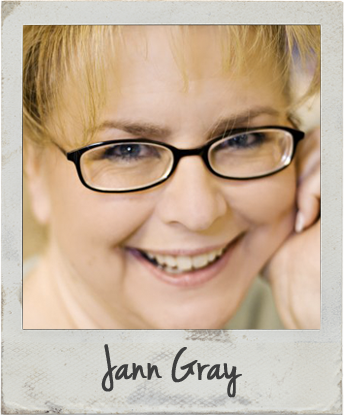 Jann – Practice and forget about perfection. There it is! Because we are doing our journaling in the Word, I think our desire is for what we create there to be the best…and that puts a lot of pressure on us for it to be "perfect." Perfect is not the goal.
Our best is what will be an honorable gift of worship to God. And that is where "practice" comes in. For instance, I am not great at lettering…so I am practicing…almost everyday. I carry a pad of graph paper with me almost everywhere I go – and when I have a minute or two, I pull it out and practice my lettering. But, in the meantime, I am still adding lettering into my Journaling Bible. It is not perfect by any stretch of the imagination…but on that day – it was my best…and that is good enough for that day.
Later, I hope that my practice will begin to show on the pages of my Journal and that my lettering will have improved…but I am not going to wait until I can perfectly letter a title to put it into my Bible.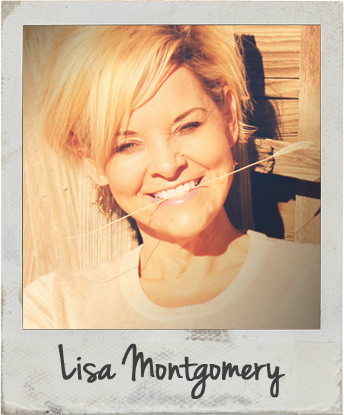 Lisa – For me, it's 1000% to journal what's in YOUR heart. I cannot sit down and simply draw. I need to read or hear something that "triggers" inspiration.  This can be emotional sometimes as I usually go deep in thought during this quiet time with the Lord. I just encourage people to try and have this same experience because the end result usually comes out on paper.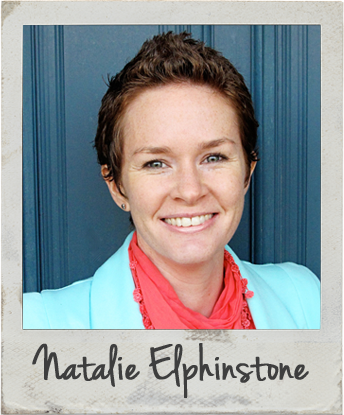 Natalie – Do what comes naturally for you, and use the skills that you've been given. You don't need to copy anyone else's journaling style. Make it an expression of your own heart.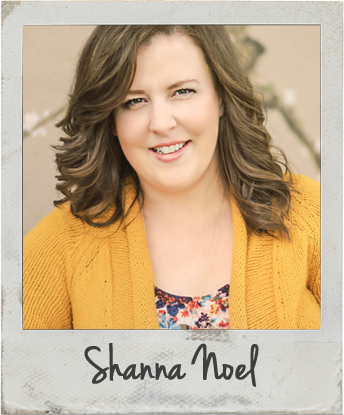 Shanna – Don't look around you for validation in what you are doing but rather look at your relationship with God.
If this is getting in the way of that, this may not be for you, but if in fact you have never felt closer to Him that is your que to really dig in and see what this has to offer you.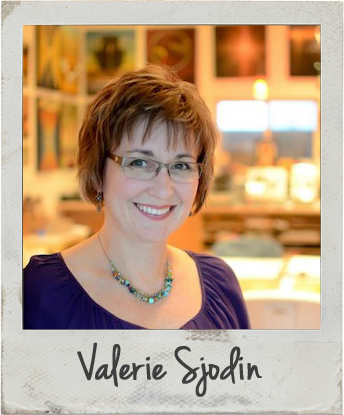 Valerie – Take baby steps at first if you feel hesitant. It was hard for me to risk messing up the pristine Bible when it came in the mail. It helped to ease into the Bible Art journaling by first focusing on the Scripture itself, making notes of any imagery that comes to mind in my everyday journal, researching the word studies, and then beginning in the Bible itself by sketching and writing lightly with pencil. Then I went over the letters and drawing with pen. Next I added the colored pencil. The butterfly was painted on a separate piece of translucent paper (sandwich wrap/deli paper), cut out and glued down on top of the page with a glue stick.
How has Bible art journaling most impacted your relationship with God and your time spent with His Word?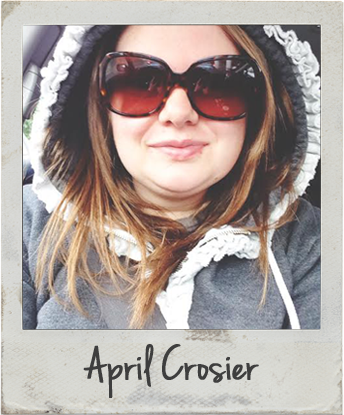 April – I have yet to read the entire bible, regardless of the fact that I've grew up in the church and attended bible college.  I am SO close to finishing reading the entire book & it feels amazing.
I've learned so much & can't wait to start the journey over again & again.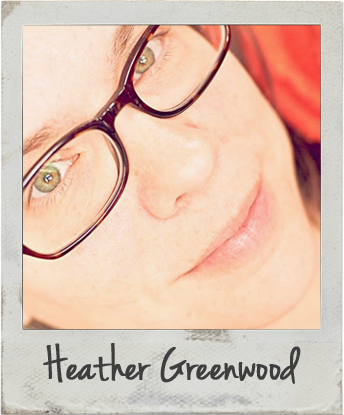 Heather – It has gotten me back into the Word after years of sitting on a shelf and has made me love my creator so much more than ever before.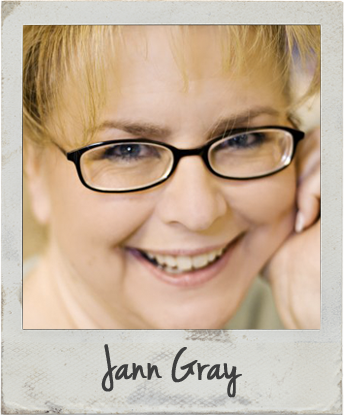 Jann – I find myself "tarrying" in the Word more…and as I mentioned earlier – I now have the ability to tangibly RESPOND to what I am learning. And the added bonus is that just flipping through my Bible reminds me of all of the truths and lessons I have gleaned from meeting with God on the pages of His Word. It has made my heart MORE grateful – MORE hopeful – MORE expectant and able to feel His love MORE!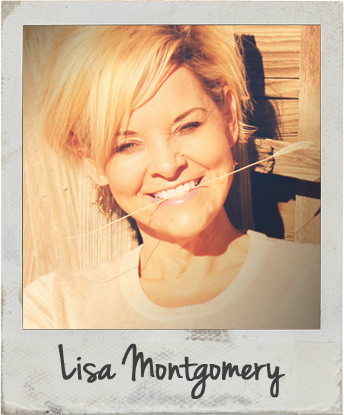 Lisa – It's crazy how this has changed my life. I am the world's worst writer. No matter how many pretty journals I have purchased, they all have about 10 pages filled up and then I stop.  Although journaling has been encouraged with my faith, I just get lazy and have never had genuine interest. I have always been a little artistic but haven't drawn for 30 years. When I put drawing and writing in my Bible together, it's like there was an explosion. I love it!  I hear and see things differently than before. I get visions now in my dreams or when I hear people talking. I clearly know what and when I am supposed to journal as if I have stepped into another level in my faith.   It's actually kind of hard to explain but something has happened… and it's good!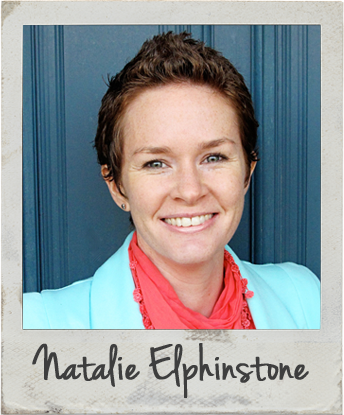 Natalie – Before I discovered this process sometimes finding time to spend in the Word felt like another chore to do. It wasn't always like that, I've been passionately in love with Jesus for many years, but that was the season I was going through at the time. Initially I started Bible journaling because I knew I needed to get into the Word more and I felt like this would be just the push I needed. But we all know the power of Scripture to transform hearts and to build faith and quickly I've discovered the joy of spending time with God again, above and beyond just Bible journaling.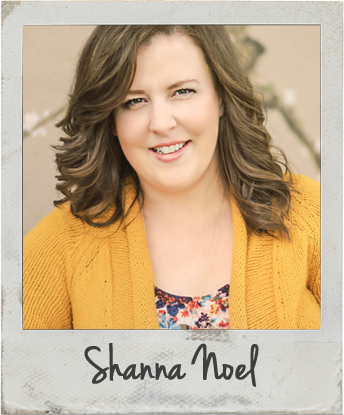 Shanna – As I mentioned before I have struggled most of my life to come to this very sacred place with God. A place where I know we are in constant contact, where I turn to Him for my everything. I have always set aside "prayer time" and would often fail after only a couple days. Now I am always in prayer, in the the car, in the shower, laying down, and in the bible. I am so thankful to have met Him here, exactly where He wants me to be.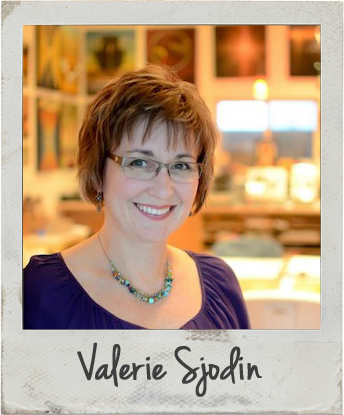 Valerie – I find the Bible Art Journaling process is an extension and expression of my conversations with God. The Art Journaling Bible is a place to record those conversations as I pray, listen, and meditate during my time spent with God. It has helped deepen my relationship with God by helping me to keep focused, to be open and seeking new revelation in God's Word, and helps me remember the content better than I used to. I feel grateful to be able to do it.
Is there anything else you would like to say or share with us?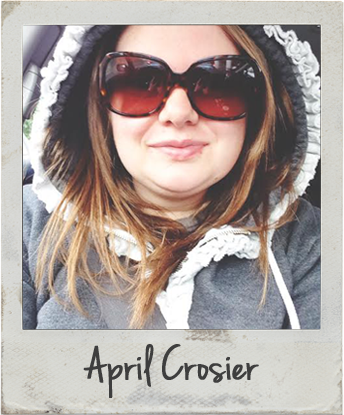 April – Thanks so much for having me, Rebekah! xo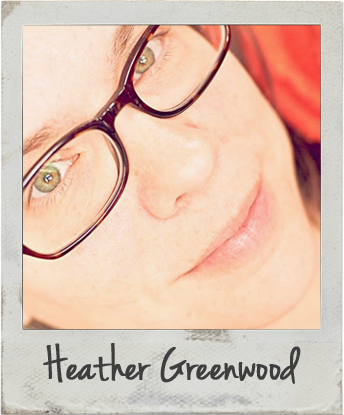 Heather – Yes, have courage to bring your Bible with you to church and share it. God tells us to GO and make disciples of all nations and that includes people in your own church who may need to see that art journaling in their Bible is a way to focus and remember what they've learned. One thing I've learned is that there are other people who don't love the Word because it's hard for them to focus or remember and what a great opportunity to disciple them to love the Word the way they were created to.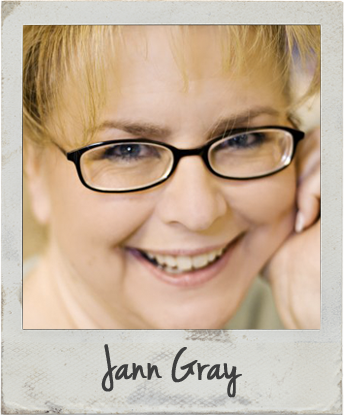 Jann – I would encourage all of us to think about Bible Journaling as just another tool in our "relationship" toolbox. Just like we seek to develop good communications skills in our relationship with our spouse, children or friends – Bible Journaling is a communication tool. One of the best things I can do with my honey to assure him that I have heard what he is saying – is to repeat it back to him…I think that on many days, that is exactly what my Bible Journaling is – a reflection on what I have heard God saying…so that He knows that I have heard Him correctly. As in our earthly relationships, we sometimes want to give a give or a small momento to mark a significant day…I do this on the pages of my Bible as well – a gift of my worship and the best of my talents given back to Him.
(Jann also generously offered a free download printable for you of Phillipians 4:8. Feel free to download this below image by right-clicking on the image and selecting to save it to your computer! Thanks to Jann!)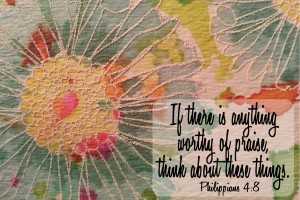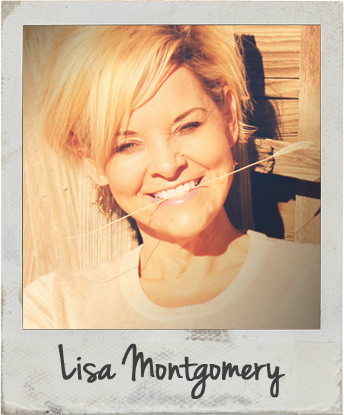 Lisa – I would just like to thank you, Rebekah Jones, for taking the time to get to know me.   The women you chose to interview all have such different journaling styles but what we do have in common is how much we love the Lord.
I would encourage the readers to really try and find THEIR style. This is so much more than decorating your Bible.  Find out what works for you and run with it. Im not good at penmanship, so I focus on drawing. You too can have that "explosion" with God I spoke about earlier.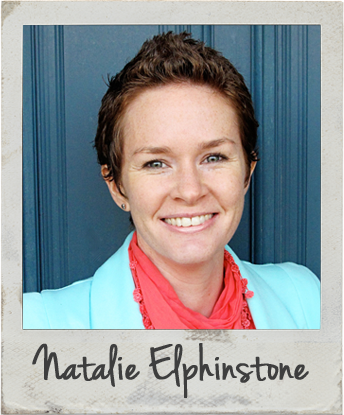 Natalie – If you're thinking of doing some Bible art but you just don't know where to start, relax! We were all there once! No, you're probably not going to find your style straight away, and those first few pages can be rather tentative, and probably not turn out the way you imagine in your head. But just start anyway! Start anywhere, and do anything because really this is not about the art of it, it's about your expression of worship to our Creator with your own creative ability.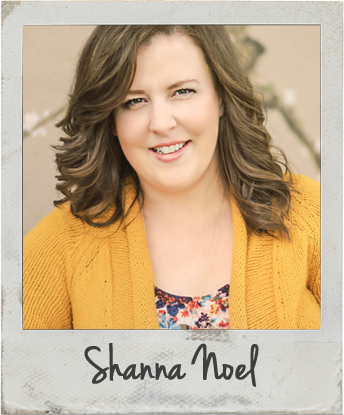 Shanna – I just wanted to share that I am so thankful for this community and that THIS IS JUST the start of this movement!! I remember sitting in Indianapolis as my friend Mare introduced me to a large classroom full of women thinking "this is so great" and God so clearly whispering on my heart… this is just the first rumblings of what I have planned. I am so excited to see what God is going to do THROUGH this movement and I am thankful you are all a part of it!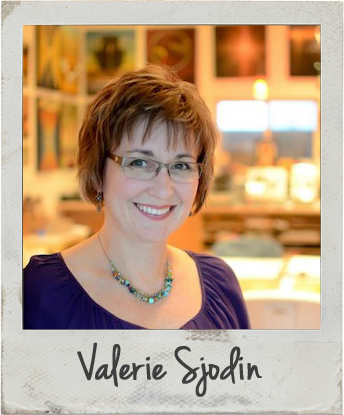 Valerie – Don't compare your Bible Art Journaling with anyone else's. If comparison or pressure creeps into my process, it is a signal for me to step back from the social aspect of Bible Art Journaling and spend more time quietly focusing on God's love for me and His presence in my life.
Also, I would encourage people not to feel obligated to someone else's agenda, but follow the Holy Spirit's leading for their own life and Art process. Creativity thrives in freedom and being secure of who we are in Christ.
---
Rebekah here again. Has this not been such a wonderful post!?! I have been so blessed by it and believe you will have been too. I imagine you'll want to share this blog post with all your friends… those who aren't sure about you creating in your Bible AND those who share your love of it. Please do share this post with anyone who may enjoy it.
These ladies have generously given of themselves in this post and I hope you'll enjoy checking out their websites, Instagram accounts, favorite art supplies and much more. Please go give them some love and let them know this blog post has been worth their time. 🙂
What do you think? Shall I do this again with another round of amazing creatives?! How has this post made you feel and what have you learned from it? I'd love to hear from you in the comments below!
If you have not done so yet, please consider joining my email newsletter on the right-hand side of this page, so you can be notified when I release new Bible Art Journaling Challenges and other fun creative tutorials. I hope to see you back here soon!
You are loved. x