Distress Ink Mixed Media Project

Hello Everyone!
My friends recently bought their first house and I wanted to create a house warming gift for them. The wife enjoys bold color choices so I took the opportunity to try out some different styles than I wouldn't normally go for and hope they enjoy how it turned out.
I used several colors of Distress Ink along with some Distress Paint and Distress Stain. Also, some other Tim Holtz products were used but before I give it all away, I'll leave you with the video! I hope you enjoy it and will take the time to comment below and give my video a thumbs up on YouTube if you enjoy it.
Today I'm going to keep this short and let the video speak for itself. I hope you've enjoyed how I featured Distress Ink in this project and will find the supplies linked below, to be useful. I'd love to hear how you've used any of them to create your own projects!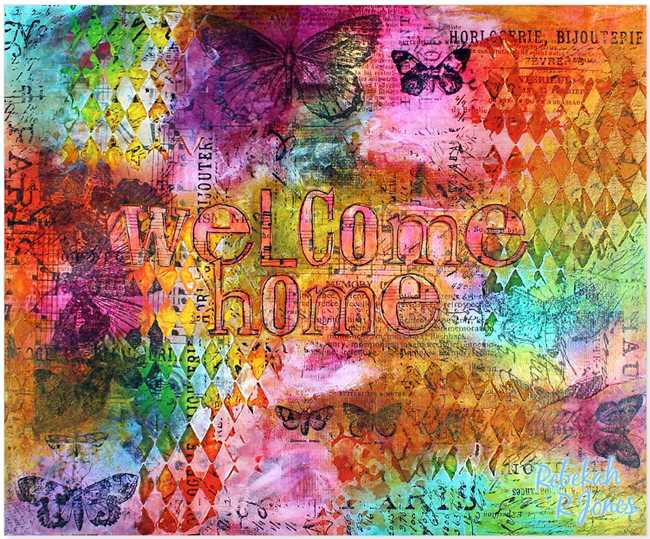 Mixed Media supplies I used
As promised, here are the supplies I featured in this video which you can click on to view or purchase. I hope it helps you find anything you may want to try out. When you find deals which I've searched for and recommended below, I get supported. This has no effect on you and makes a real difference for me. Thank you, I so appreciate your support which helps me provide these free tutorials for you!
Where there is just one shop, it'll lead to Amazon. Where there are two links, you'll see SB for Scrapbook.com and AZ for Amazon.
Click images to view art supply details or to purchase.
If you have not done so yet, be sure to sign up for my emails to not miss out. Thanks for joining me!
You are loved. x