Faber-Castell Pitt Artist Pens Tutorial – Bible Art Journaling Challenge Week 20






(2 votes, average: 5.00 out of 5)


Loading... UPDATED: Nov 9, 2018
Hello Everyone! Welcome to week 20 of the Bible Art Journaling Challenge! For the first time, I want to share a tutorial on Bible art journaling which fills a two-page spread! I LOVE it! Additionally, last week I asked on my Facebook art page, if you'd all vote on what art supply you'd like me to feature next. You chose Faber-Castell Pitt Artist Pens and I'm excited to share three fun techniques with them! One of which, I may have just accidentally invented in my experimenting in the art studio!
I LOVE how my piece turned out and it is WAY simpler to do than it looks. Bonus! So long as you can be quick with your fingers, you can do this! A little tracing of a free pdf I've provided below, a little splash of color and some smearing of Faber-Castell Pitt Artist Pens and… you'll have a beautiful page!
Alternatively, simply use my tutorial as a stepping stone to create totally different work and enjoy learning something new! As a last introduction to this longer post than often occurs, several of you have said you'd like to get to know me a bit better. I am hoping I've begun that process today in my video and blog post below. Enjoy! 🙂

About Psalm 42

Psalm 42:7 is my verse of this week's Bible Art Journaling Challenge. It says…
"Deep calls to deep at the sound of Your waterfalls; All Your breakers and Your waves have rolled over me."
The whole chapter of Psalm 42 really has been one I've gone back to countless times in my life. It must be read in its entirety to understand today's scripture properly. This wasn't some glorious experience David was writing about. He was talking about trials overwhelming him. We have all experienced trials at one time or another.
I really feel there are some of you joining in to the challenge, who have trials you are facing right now. Difficulties that feel as though all the deepest ocean waves are crashing over you in a fierceness you only feel partially brave enough to stand up to. It is important to me that you know where your courage and strength can come from in such trials. Jesus.
Psalm 42:1 is possibly one of my favorite scriptures in the Bible. It says "As the deer pants for the water brooks, So my soul pants for You, O God." May we all be desperate for Living Water when faced with trials. God is our living water and He longs to comfort, protect, heal and support us in every season of life. He is our Creator and greatest cheerleader.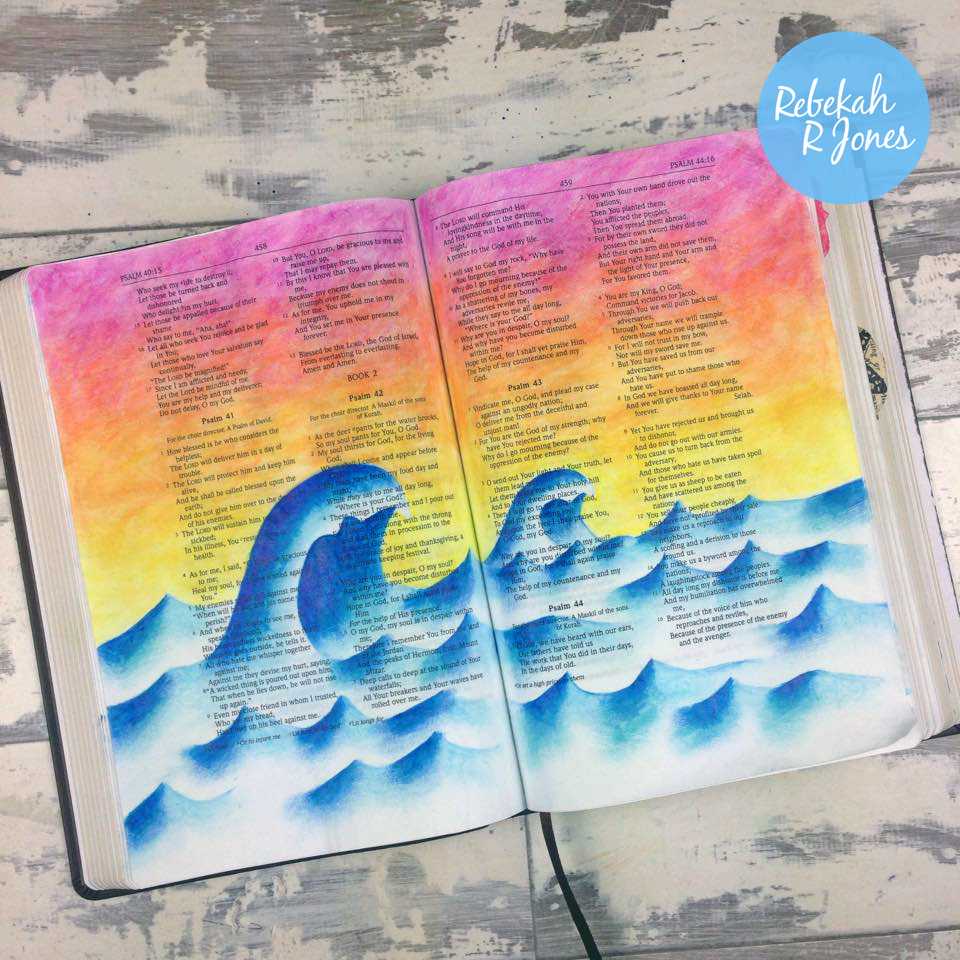 I found it a step of bravery to cover two pages with the topic of one verse, as I love other passages in this section of the Bible too. But in the end, I felt the overall section of scriptures were able to fit with what I was communicating in my artwork today.
Part of an old saying says, "Red sky at night, shepherds delight." Why is it his delight? Because of the great weather in the morning! My dad always said it looks darkest before midnight. This is true both in our physical earth and spiritually as well. We may have any manner of difficult trial crashing around us but God is here to see us through and when the time is right, a new morning will dawn. I challenge you to think of breakthrough and create it for this week.
By all means, please create whatever you like on/about this Bible page (or both as I have). This is about your creative journey with God. If I am able to support that, wonderful! But listen to God and see what He speaks to you about in this and create what will help you remember His words to you.
Those who have gone before us

As I mentioned in my video, I like learning from those who have gone before us. The revivalists of the past. I think that is perhaps for a couple of reasons. Firstly because I recognize that great men and women of faith, have lots to learn from, regardless if they are no longer here to make their message known. Why not learn from those who paid a great price to carry the deep things of God in their life?
And secondly, my own great-grandpa was a well known preacher in the 1950-60's in America and abroad. All my life I have run into random strangers who have shared their amazing stories of how they were radically touched by God while in a tent meeting under my great-grandpas ministry. I have loved each testimony! I am blessed to come from a rich heritage of ministers on both sides of my family, making me a 4th generation minister on one side of the family and 5th on the other.
I've learned a lot from studying my great-grandpas life and recognize there is much to learn from those like him. That is why my husband and I put a Revival History Timeline poster together in our study of the significant things God has done since the Martin Luther Reformation over 500 years ago. Feel free to check it out if you want. We just wanted people to be able to learn from God's ways in the simplest way possible and peak their interest to study more in depth with the simplified knowledge of a timeline poster. It took about 8-9 months of work to put together and was so interesting to study it all!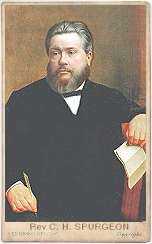 In my video, I mentioned Charles Spurgeon (1834-1892) who was England's best-known preacher for most of the second half of the nineteenth century. He is one of the people on our poster. Charles impressively used to frequently speak to audiences of over 10,000 before the age of microphones or other amplification! Can you imagine?!
Charles Spurgeon wrote something called "The Treasury of David", which seems to be a study of King David in the Bible. It is an out of print material which has been shared online which is wonderful.
If you read through the text, he goes in to detail of his thoughts on this full chapter of Psalm 42 which we're studying today and also each verse specifically. Charles believed the chapter was penned by King David during the trials of his life. About verse 7, Charles said the following…
"All thy waves and thy billows are gone over me. David thought that every trouble in the world had met in him, but he exaggerated, for all the breaking waves of Jehovah have passed over none but the Lord Jesus; there are griefs to which he makes his children strangers for his love's sake. Sorrow naturally states its case forcibly; the mercy is that the Lord after all hath not dealt with us according to our fears. Yet what a plight to be in! Atlantic rollers sweeping in ceaseless succession over one's head, waterspouts coming nearer and nearer, and all the ocean in uproar around the weary swimmer; most of the heirs of heaven can realise the description, for they have experienced the like. This is a deep experience unknown to babes in grace, but common enough to such as do business on great waters of affliction: to such it is some comfort to remember that the waves and billows are the Lord's, "thy waves and thy billows, "says David, they are all sent, and directed by him, and achieve his designs, and the child of God knowing this, is the more resigned." – Charles H. Spurgeon
Preparing your Bible page

I used Liquitex Matte Gel Medium for this artwork and have learned a lot since publishing this post. I now fully recommend Dina Wakley Clear Gesso which will give you the best results for page prep every single time.
The important thing to remember about the techniques I showed in my video, is that you MUST have a non-porous surface first. As I mentioned in the video, once you put that page prep onto your surface and let it dry, you end up with what is actually, a new surface to create on.
Don't let your eye be tricked into thinking you're creating on a Bible page. Once you get that Dina Wakley Clear Gesso on your surface, it's a new surface with a thin Bible page peaking from behind. 😉 Once you've dried your surface is bone dry, the party of creativity is on! 🙂
Tracing or sketching on your Bible pages
Just so you know… this post may contain affiliate links. If you make a purchase after clicking an affiliate link, this art ministry gets a small commission, with no extra cost to you. You may read my full disclosure, for details. Thank you, I appreciate you partnering to help impact lives!
I want you to feel free to follow my lead if you're just learning creativity and want to try out illustrating pictures in your Bible. You should feel great about tracing to get you started. I could have sketched directly into my Bible but I wanted to show you how to trace what I sketched for us both. As your creative confidence grows, you may find you'll no longer want to trace, and just draw for yourself. But there is no shame in tracing to get yourself going. Please freely use my downloads for personal and group use only to get together with others and get into the Word! 🙂
If you don't have graphite paper for tracing, you can just hold the printout up to a window in the daylight and widely go over the back of the lines with a dark pencil. Then, when you trace over the front side, the pencil you scratched on the back will transfer to your surface because of the gentle pressure you put on the front of the page.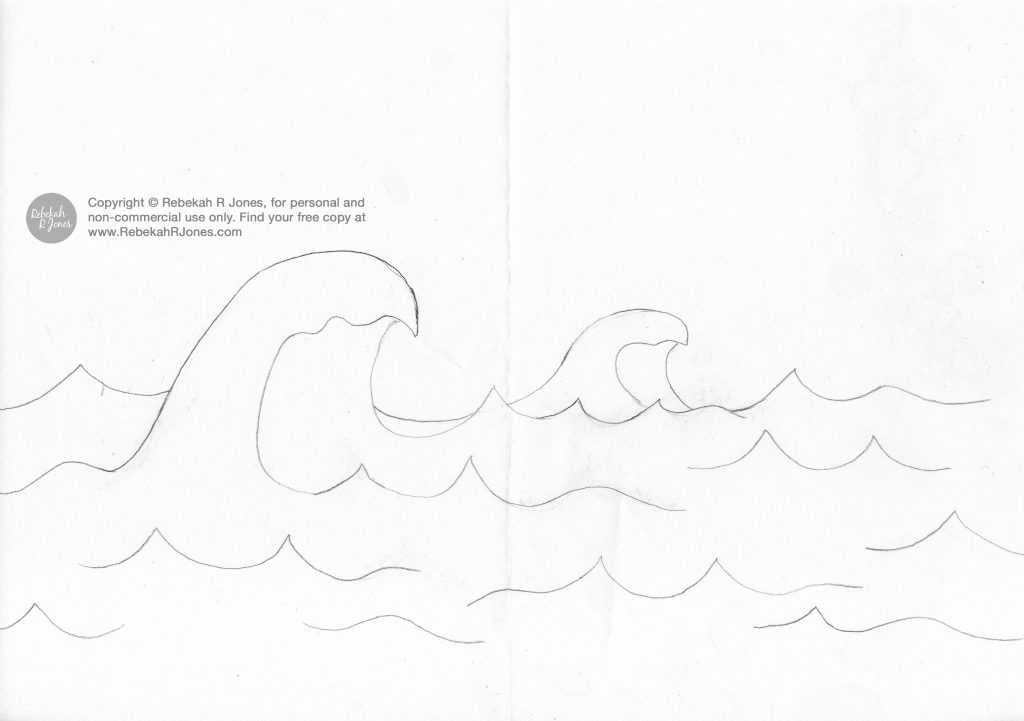 Inktense Pencil colors I used
I wanted to try to be sure and let you know what colors of Inktense Pencils and Faber-Castell Pitt Artist Pens I used in this Bible art journaling page spread. I'm not always great at remembering to tell you what colors I used in my artwork but always feel free to ask in the comments! My answers will just help others there too. 🙂
For the Inktense Pencils with that base layer of color I created… I used three layers of Iris Blue, drying with my Ranger heat tool in between layers. I'm not sure how I existed in my art studio without it before! I used the same method (but with only one layer of color), with my sky starting at the bottom and working my way up. I used Cadmium Yellow, Cadmium Orange, Mid Vermilion, and finally Fuchsia there. It was a light layer in the sky and while Inktense can be quite vivid, I went mellow by drawing less pigment onto the paper first. This was so I could get the pop of color from my Faber-Castell Pitt Artist Pens once I added them on top of this light wash of Inktense color.
Lightfastness and the deeper part of Bible art journaling

It is worth noting that Inktense Pencils and Blocks are not very lightfast for many of the colors in the range. If something is very lightfast, it means that it will not fade in time. Just what we want in our creative work where possible! If it is not lightfast, you can expect it will fade over decades of time. Some things fade by being exposed to light over time while others are so non-lightfast that they are able to fade even when not exposed to light.
When I first began my personal journey of art journaling in my Bible, I of course wanted to spend more time in the Word but, I also wanted my Bible to be an heirloom which I could pass down to future generations in my family. With that in mind, I thought about what art supplies I could use that would be lightfast and remain beautiful in the years to come.
It wasn't very long into my Bible art journaling journey, that I discovered more profoundly what we all seem to eventually. We don't art journal in our Bibles just to leave a legacy behind us. Or even to make ourselves sit and ponder more of the Bible. Though, both are inevitable in this creative journey. What keeps us doing it page after page, is because it enriches and deepens our own relationship with Jesus by His Word coming alive to us anew.
Because this journey is not just about those who will come after me, I must make my Bible art journaling mean something to me today. I do my best to use lightfast art supplies where possible but I never let it stop me from enjoying a creative process that is meant to be between me and God, in the pages of my own Bible. If anyone else is blessed by this process in the years to come, that is a bonus. And, I doubt they will be disappointed that the images have faded a bit with time! They will delight in the creative efforts on my Bible pages!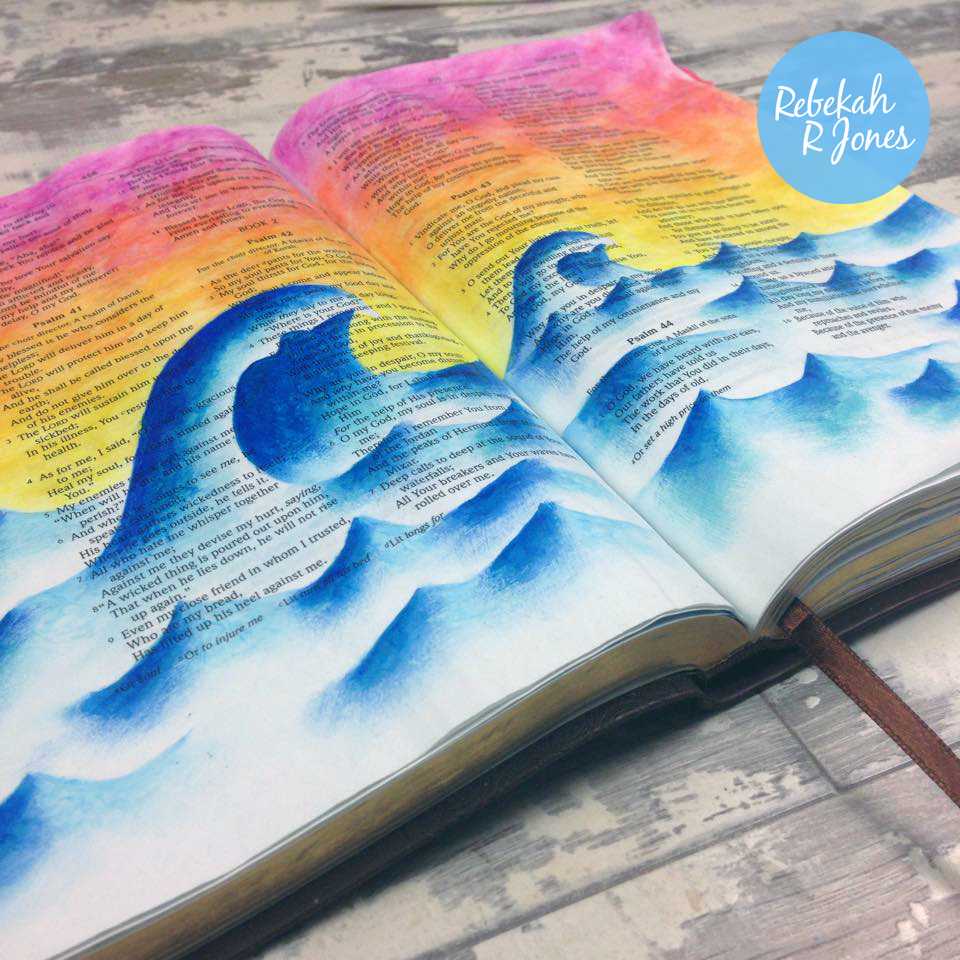 Faber-Castell Pitt Artist Pens I used
I want to make an important note here that there are Faber-Castell Big Brush Pens in the same range of colors as the Faber-Castell Pitt Artist Pens. The Big Brush Pens have a larger tip but could likely be used for most of what I did in this creative piece. I prefer the Pitt Artist Pens as they have a smaller tip for finer work and more importantly, they have less ink so are less expensive to buy. I can have a larger range of colors by getting the smaller pens and simply apply more color if I want that Big Brush Pen feel. I'm okay with that.
Once I moved on to adding my Faber-Castell Pitt Artist Pen ink to my Bible page for this week, the vibrancy really started to make my page sing! I used Ultramarine for the first round of color on the waves. Cobalt Blue for that extra deep later color on the left-hand side of the waves. Ice Blue for the right-hand side of the waves. And, I used Cobalt Green for that green tint of color in the left-hand side of the waves later on. These four were all part of the 6 Shades Of Blue Faber-Castell Pitt Artist Pen set.
Starting at the bottom of the sunset and working my way up the page with my Faber-Castell Pitt Artist Pens, I used Dark Cadmium Yellow, Dark Naples Ochre, Terracotta and Pink Carmine. I went back in with some Dark Naples Ochre, followed by Terracotta again. The Terra Faber-Castell Pitt Artist Pen set has some beautiful earthy rich colors in it. I used the Dark Naples Ochre and Terracotta from that set. For this project, if you wanted to copy me, you only technically need the Terracotta from this Terra set. As the Dark Naples Ochre is also sold in the Manga Shonen Faber-Castell Pitt Artist Pen set where you'd want that beautiful Pink Carmine from, for the top pink part of the sky, you could just sub it out for the Orange Glaze color in that Manga set and have a brighter sky as a result.
An important note. You MUST ensure your Dina Wakley Clear Gesso, or other surface is TOTALLY DRY or it will ruin your nice pens by clogging them! I wrote a blog post about this and what to do to avoid ruining your pens, a while ago. You can read it here.
I find that buying the Faber-Castell Pitt Artist Pens is most cost effective when bought in the prepackaged sets you can get. This of course, is only true if you want the other colors in a set. I personally love the Faber-Castell Pitt Artist Pens enough that I would like to eventually own all of the color range available! From what I can see, there are at least 60 colors of the Pitt Artist Pens. I currently have just over 40 and I get great use out of them. I love that they are permanent once dry. They are great quality, very compact and will really last for you if you look after them. I love that they are not smelly like some markers can be. Many people love the Pitt Artist Pens for coloring in adult coloring books since the colors have such great lightfastness. 🙂
There are other nice nib sizes of various colors in this Faber-Castell Pitt Pens range, but today I wanted to share the ones which have the brush nib. In the supplies listed below, I will share the sets my colors came in, as well as the individual colors (where they are available). If you're totally new to these, perhaps try the 6 Shades of Blue set so you have a color family to play with (for doing dark to light like I did with my waves), and also the Manga Shonen set which have a good rainbow selection for things like sunsets and other general coloring. These two sets would give you all that you need for creating waves and a sunset like I have this week. 🙂
Clay Sculpture Carving Tools

My grandma who was a fine artist, also created stunning bronze sculptures, so she worked with clay at times. I did a little clay work when I was younger and learned one thing about my creative preference from it. I prefer to create flat art. I am not in love with getting three-dimensional pieces accurately depicted. I do just LOVE all things flat and mixed media!
Anyway, when people create with clay, they can often get their fingerprints into the clay. Clay Sculpture Carving Tools with their rubber tips help smooth clay before it goes to be fired or dried. That is why they can also be called wipe out tools. They also can be called color shapers as they can help you add special shape to the clay pieces you create.
In my effort to think of new techniques for using Faber-Castell Pitt Artist Pens, I found myself pulling out my cheap set of clay sculpture carving tools which work perfectly for pushing the pen ink around in the couple of seconds before it dries. I love details that make things come to life!
You can use the rubber points to push the color around. What it does is cause thicker amounts of the color to built up in sections of ink it pushes aside, while clearing it entirely from underneath the path of the tool. As you build up layers of the ink and push it around, you'll end up with this sort of beach wave gentleness that is really pretty. Maybe I'm just being an art fanatic here but I think I've stumbled on to something with this. Try coating any paper with some Matte Gel Medium (which then becomes your surface once dry), and give this technique a try if it intrigues you. Just try to smear quick with your fingers and try this out before going to your art project to get the hang of it. I tend to scribble a little area I can smear within 2 seconds and then quickly go around the edge of the ink with my finger first, so if it dries too quick on me, I don't have any harsh lines. Works great! The same applies when using the clay sculpture carving tools.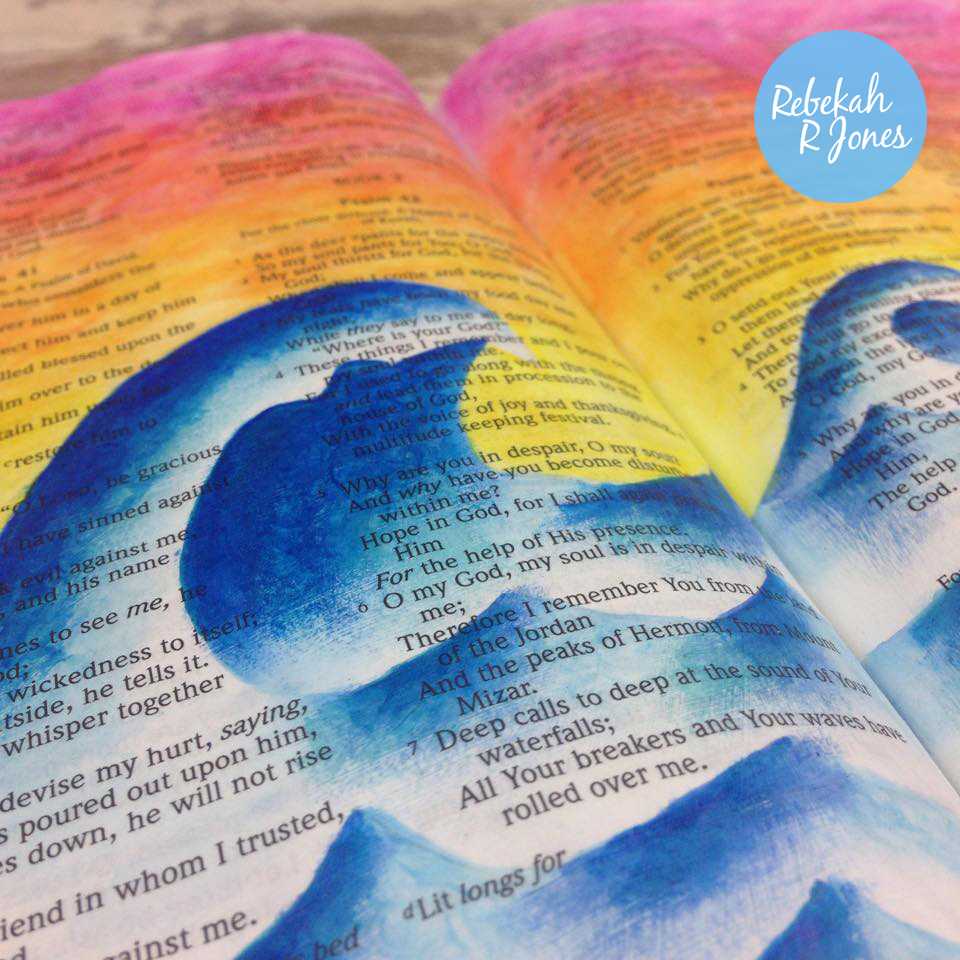 Your turn to create!
I would love you to try any of the techniques I've shared in my process with you today if you're interested in them. I also want you to feel free to gather inspiration for this scripture in other places and create right on your page if you want. I'm looking forward to seeing what you all Bible art journal for this weeks challenge! You can find answers to most any question you may have about the Bible Art Journaling Challenge over on my Challenge page found in the top navigation. It also has a full archive! Be sure to head over to our Facebook group, to chat about this weeks Bible Art Journaling Challenge and get started on your own page!
Bible Art Journaling Supplies
As promised, here are the supplies I featured, in this lesson. I hope they help you find anything you may want to try out. These supplies are purely optional and you are free to participate with whatever you have, using the devotional and scripture for this lesson.


Don't forget to share this with any friends you think might want to know about it. I will see you right here next week, for another Bible Art Journaling Challenge!
You are loved. x