Felt Tipped Pens On Gesso

Some have asked me about using felt tipped pens (Micron, Faber Castell Pitt, Sharpie, etc) over gesso. This combo can be a big problem for people where their lovely pens suddenly dry up having been clogged by the gesso! White gesso tends to clog while clear gesso is so gritty of surface it tends to damage the pen tips. Even a few ball-point pens can get clogged up. I have lost two wonderful pens. How many have you lost? 🙂 I still have them sitting on my art desk hoping someday, I'll hear a secret of how to fix them. Share if you know please!
Anyway… I've recently been recommending the Art Basics Clear Gesso, for art journaling in Bibles as its SUPER smooth, and of course, clear! It dries so matte you can hardly tell it is there, when looking at the surface. I think it will be dreamy for art journalers who have created layers of beauty and want to seal it all, before moving on to more creativity on top of it. Or, have some neat papers they want to lay down as a surface but don't want to cover them with a white gesso and need a primed surface to work on. This stuff is creamy like white gesso, while being clear. Brilliant stuff. People have been asking if they can use their felt tipped pens over this particular gesso. I do not recommend other brands with your microns and other felt tips pens due to their ingredients. But, I've risked more of my pens to test them over the Art Basics brand on a page from a disused Bible.
I am happy to say you'd be fine to use your pens over it! Just ensure the gesso is totally bone dry so no gesso can be soaked up by the pen. I make this happen by using my heat tool, which I'll link below for you. Otherwise, just really leave it to dry, until it is no longer cold or damp to the touch.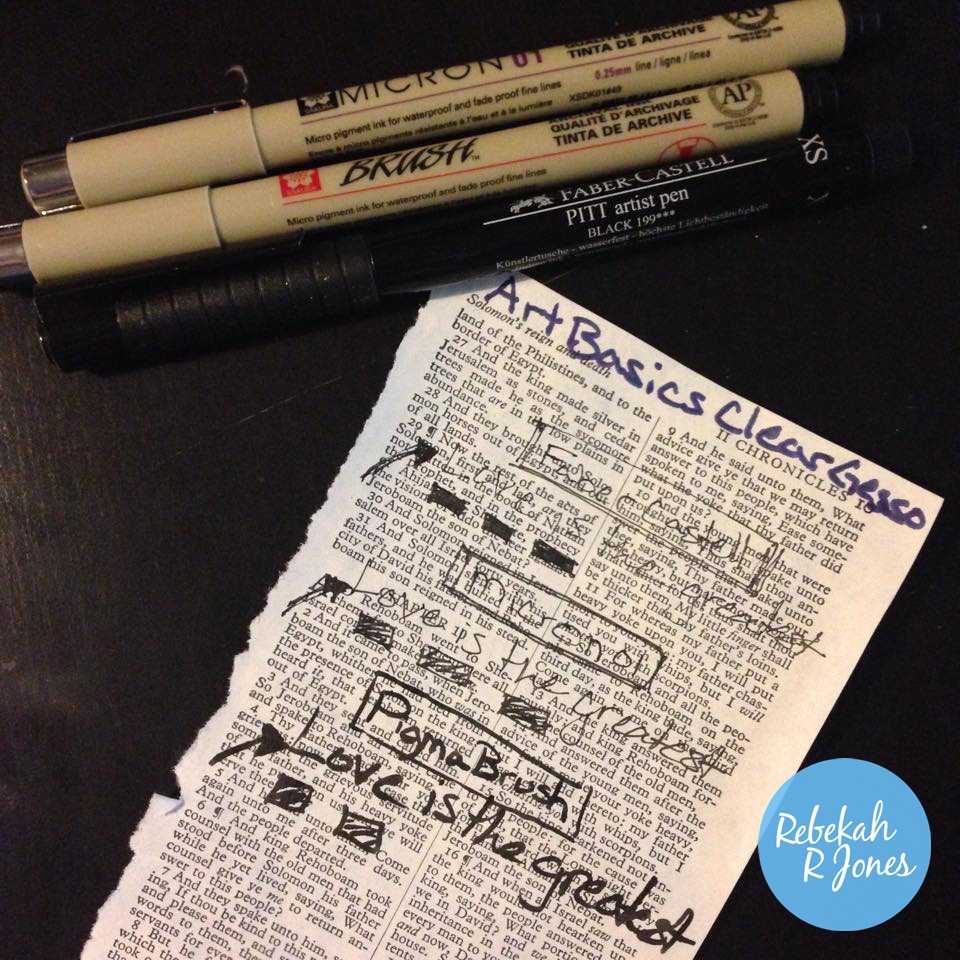 You can see my picture includes the "Art Basics Clear Gesso" writing at the top, which is in a charcoal colored sharpie. It is partially on the gesso and partially on the direct Bible paper which you can see the bleed through of on the back of the page. Other areas of the page totally covered by this gesso, you cannot even see the different pen marks at all on the back.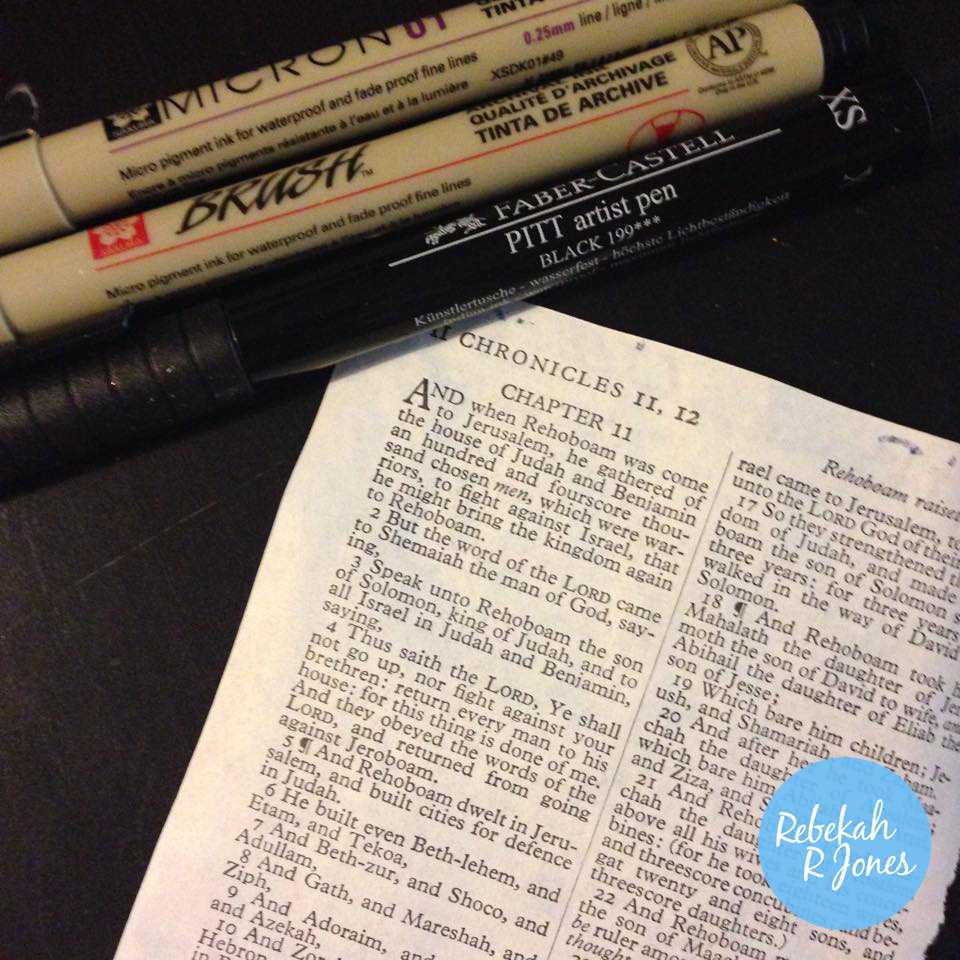 Great news everybody! Enjoy your Art Basics clear gesso with your microns and felt tipped pens if you want!!
I've included links to the art supplies I used and also the Bibles I recommend for art journaling in with this Art Basics clear gesso. Enjoy!
Art Supplies

As promised, here are the supplies I featured in this post which you can click on to view or purchase. I hope it helps you find anything you may want to try out.
I receive a small percentage of each purchase when anyone clicks on my art supply links, to go get supplies I use, like you see below. This has no effect on you and makes a real difference for me! I am excited for you to get great deals on supplies anywhere, so you can create on your budget. When you find deals which I've searched for and recommended below, I get supported. Thank you, I so appreciate your support, which helps me provide more free tutorials and content for you!
Click images to view art supply details or to purchase.


Bibles
There are several wide-margin Bibles I've seen recommended for art journaling, including large print versions. I've created a linked collection here to make your choice easier when looking for a Bible to art journal in. If you click on any of the Bibles, you will often be able to look inside to see the pages for yourself before purchasing!
I really like the ESV Journaling Bible with faint lines in the 2 inch wide margin and cream paper color.
I love my imitation leather, NASB Note-Taker's Bible (top left Bible below), which is free of lines in the wide and bottom margin with white paper.
All give extra room for creativity.
You can also use one of the art journals I recommend.
Click images to view Bibles or to purchase.
You are loved. x