Pearlescent Watercolor & Inktense – Deeper Still Lesson 6

Hello Everyone! Welcome to lesson 6 in Deeper Still! In this Bible Art Journaling Challenge series, we're taking an adventure into the depths of God! Today I want to talk with you about Abraham and Sarah, and what it means to welcome God into our lives. I shed a few tears putting this lesson together. Friendship with God is so sweet and to take a deeper look can only but cause us to love Him more.
If you haven't yet signed up for this series, please do. When you sign up today, you'll immediately get your welcome email. Then, you'll get the latest lesson right to your email inbox on the 2nd Friday of each month!
That is it, let's get started!
Deeper Still lesson 6

All week I've been eyeing my pearlescent watercolor and Inktense supplies. I find that sometimes when God is working something into my heart, He leans me toward particular supplies which would best express it. I can see now, it's because the pearlescent watercolor really has a unique way of expressing something rather supernatural… like encountering God. Abraham and Sarah in the Bible had a story which undoubtedly millions have looked at over the centuries, in wonder and study. Enjoy the lesson as we look at a particular part of their story with God and grab the resources below to join in the challenge!
Scripture
I used my Single Column ESV Journaling Bible, for this lesson and the scripture for this challenge is Genesis 18:1-8…
And the

Lord

appeared to him by the oaks of Mamre, as he sat at the door of his tent in the heat of the day. 2 He lifted up his eyes and looked, and behold, three men were standing in front of him. When he saw them, he ran from the tent door to meet them and bowed himself to the earth 3 and said, "O Lord, if I have found favor in your sight, do not pass by your servant. 4 Let a little water be brought, and wash your feet, and rest yourselves under the tree, 5 while I bring a morsel of bread, that you may refresh yourselves, and after that you may pass on—since you have come to your servant." So they said, "Do as you have said." 6 And Abraham went quickly into the tent to Sarah and said, "Quick! Three seahs of fine flour! Knead it, and make cakes." 7 And Abraham ran to the herd and took a calf, tender and good, and gave it to a young man, who prepared it quickly. 8 Then he took curds and milk and the calf that he had prepared, and set it before them. And he stood by them under the tree while they ate.
Abraham & Sarah
How many books could be written about the life of Abraham and Sarah?!? Their story has been left as an incredible guide book to help navigate our own lives. I find that studying a particular little sentence and how it fits into the bigger picture, can be so eye opening. Tucked into the Bible is a wonderful point in this story.
Abraham RAN when he saw the Lord. He did not saunter over to Him. Nor did he ignore God. Abraham ran to the one he adored.
It fascinates me though, it's as though this was not their first visit together. How did Abraham know it was God? This mystery is left out for us to ponder. What was Abraham's response to seeing the Lord in His presence? He ran to God and then went into host mode, to give the Lord some rest and food. It was the proper thing to do in His presence, but Abraham chose that way. On a side note, anyone ever wondered who the other two were who were hanging out with the Lord that day? 🙂
In hosting the Lord, Abraham was quick to make food come together and then… "he stood by them under the tree while they ate." There is something life-changing about standing in God's presence, which words cannot capture. I used pearlescent watercolor to suggest a bit of that supernatural presence of God, lingering at the place Abraham encountered God under a tree.
It was there that the Lord told him that Sarah would have a baby and she was in disbelief about it. Just to put two-and-two together here… this place where Abraham hosted the Lord, is the place where He prophesied over him something which would lead to Abraham becoming the father of nations. The place where He thought of making God comfortable at his home, is the place God spoke life over his family. This place where Abraham chose to think of God's needs, is the place where he God his own needs began to be met.
I am incredibly thankful to do life with a God who I can be friends with. Who I may not be able to give bread to, but to whom I can make personal sacrifices to see His desires considered. I'm thankful He cares about my own needs and works harder on making my dreams come true, than I am capable of supporting His vision. May we fall deeper in love with a God who loves us immeasurably.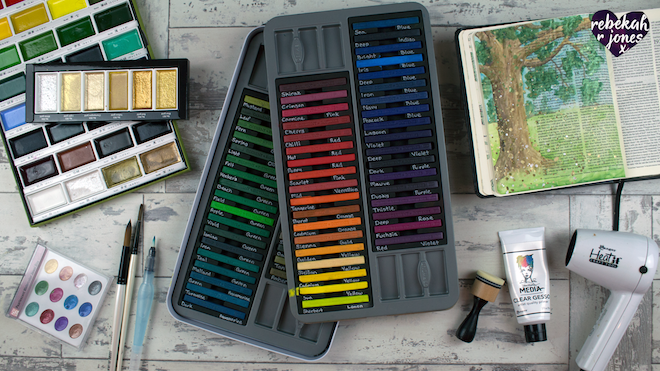 I'd love to hear from you in the comments below! If you're new here, we have lots of helpful people in our community who pop into the comments and share ideas and thoughts you may want to check out. If you've not seen lesson one yet, I encourage you to start at the beginning so we can go on a journey together in this free 12-part devotional series. It's not too late to join in, (it never is!) and I'd rather you start anywhere, than not at all.
Bible journaling supplies featured today

As promised, here are the supplies I featured, in this lesson. I hope they help you find anything you may want to try out.  These supplies are purely optional and you are free to participate with whatever you have, using the devotional for this lesson.
Links lead to my own sites, or my affiliate partners, DaySpring, Scrapbook.com, Amazon.com, Simon Says Stamp, Michaels, Amazon.co.uk and Joy Clair. I occasionally also link to other helpful sites whom I am not affiliated with. When you find products which I've recommended through my affiliate partners, this ministry is supported. This has no effect on you and helps impact lives through this ministry. You may view my disclosure for more info on how this works. Thank you. I so appreciate your support, which helps me support your creative journey with God!
(Coupons below)

Coupons…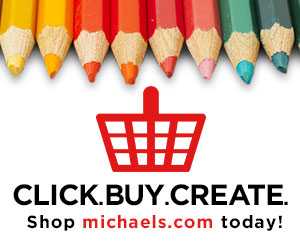 Michael's
40% Off Any One Regular Price Item
Coupon Code: 40MAKE81317
Aug 13 – 19, 2017
15% Off Entire Online Purchase
Coupon Code: 15OFFAUGW
Aug 13, 2017
30% Off All Regular Price Purchases Online
Coupon Code: 30WKND17W
Aug 18 – 19, 2017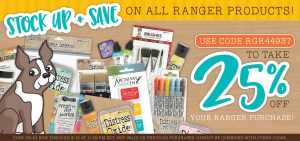 Simon Says Stamp
25% Off All Ranger Products
Coupon Code: RGR4493
Ends Aug 13, 2017
Paint My Photo Resource

Paint My Photo (PMP) is a free social networking site dedicated to sharing photos for artistic inspiration without concern of infringing copyright. You'll need to create a free account at the website link and then you can visit the link while logged in, to download the reference photo, if you don't have one of your own and would like one for free.
The website has a huge library of reference photos and I'm sure you'll find it a great resource!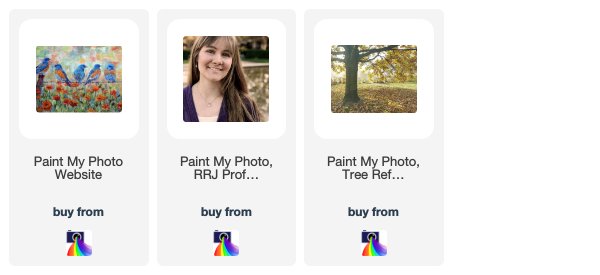 Page Prep
ENROLLMENT WILL RE-OPEN SOON for my online Bible Journaling course Page Prep, an in-depth online course about the spiritual and practical foundations of Bible journaling. It has over 40 video lessons and will take you from beginner Bible journaling, to fresh confidence in your creative time in the Word. You'll learn all about page prep, before heading into a whole lot more fun in bite sized chunks! All, with a focus on what matters most… God and His beautiful Word!
To learn free in the meantime visit: www.PagePrep.com

Join me in this Bible Art Journaling Challenge

You can find answers to most any question you may have about participating in this challenge, on the Bible Art Journaling Challenge page and learn more about this devotional series, on the Deeper Still page which holds the lesson archive, supplies list and and how to join in!
Be sure to head over to our Facebook group or Google+ Community, to chat about this Bible Art Journaling Challenge and get started on your own creativity!
Many of you ask if it is okay to share these posts with your friends. Please share! It is a simple way you can partner with me to impact lives. And remember, you can join this challenge any date you wish. The community is always growing and you are welcome to participate whenever you want!
Thanks for joining me. Please take a moment and comment below! I'd love to hear from you!
You are loved. x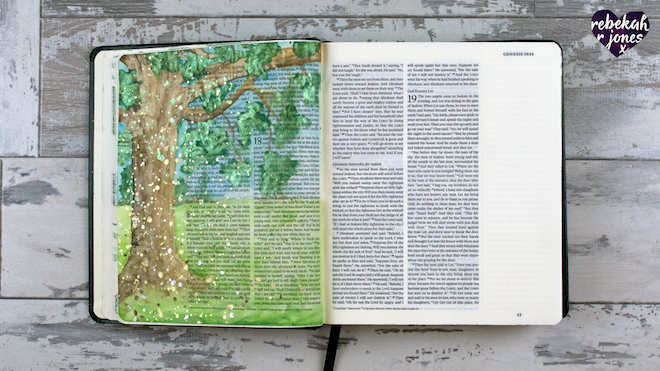 *Scripture quoted and artwork completed in the ESV® Bible (The Holy Bible, English Standard Version®), copyright © 2001 by Crossway Bibles, a publishing ministry of Good News Publishers. Used by permission. All rights reserved.
*Links take you to my affiliate partners, DaySpring, Scrapbook.com, Amazon.com, Simon Says Stamp, Michaels, Amazon.co.uk and Joy Clair. And, occasionally to other shops whom I am not an affiliate of. When you find deals which I've recommended through my affiliate partners, I get supported. This has no effect on you and makes a real difference for me. You may view my affiliate and product disclosure for more info on how this works. Thank you, I so appreciate your support, which helps me support your creative journey with God!