My Incredible Healing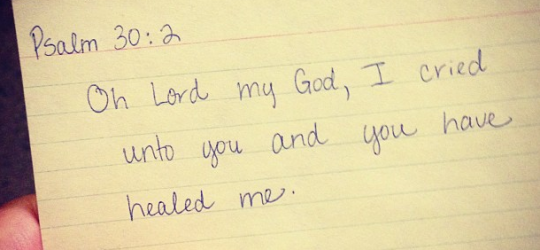 In April 2011, we grew publicly quiet as a battle for my health raged and consumed our time. We'd watched for years as my health slowly and then suddenly very quickly declined with no medical answers.
Finally, in the Spring of 2011, we discovered a private health care professional who dealt with, "hard to solve cases". They sent off for several lab tests and found my body was nearing an irrecoverable state and ordered me to bed. It was an easy order as I'd increasingly lived there in order to cope with pain and exhaustion. They'd found serious adrenal fatigue collapsing my body, two major parasites, a malfunctioning thyroid and another two long-term intense infections all causing my body to react in ways that scared my medical specialist significantly. There were a couple of additional conditions I was too ill to even be tested for, which they saw overwhelming evidence of in my body. They were unsure if I would ever regain full health but hoped their various strict orders would work toward giving me at least some quality of health. We took their orders seriously and having done all we could each day, we would cry out to God to do His part in healing my body.
We spent until early 2013 in a real battle of love to recover me as best was humanly possible. Our life was drastically upside down and focused on living itself. Our previous growing involvement in ministry life had taken a sudden halt. It was a sabbatical season of rest for us. I knocked out the parasites swiftly and then over the two year period of time, went from 13-15 hours of sleep per day and an assisted short outing to the very local shop once every couple weeks to finally sleeping just 9-11 hours per day and being in one social setting per week where interaction was limited to avoid fatigue. I still struggled with walking, (even across a room) which caused unanswerable heart palpitations. I will spare you any fuller detail here of the difficulties, to avoid focus on the painful and dark season it had become. Progress was made with effort and we continued to ask God for supernatural intervention. And then it happened.
On March 23rd, 2013, we took a trip 45 minutes away to see Randy Clark who was speaking at a conference. It was a mammoth effort for me to arrive. We were late but we knew we should be there.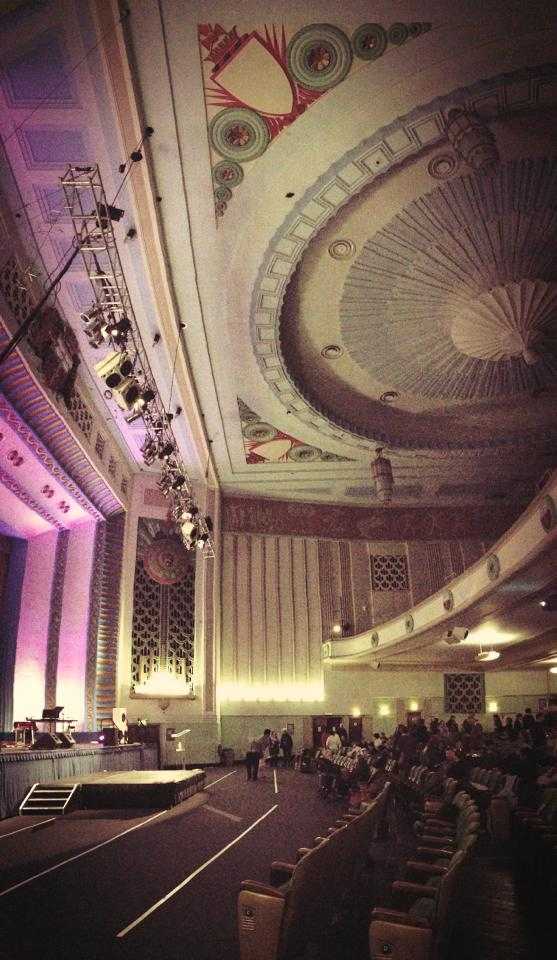 In the evening meeting, Randy began sharing words of knowledge of illnesses in the room which he felt God had told him would be healed that night. He shared one about pain around the left ribs which I knew was for me, so I raised my hand in response. It was associated to the nerve damage I'd suffered from, after a bout with shingles a couple years previous. He asked me to find him afterward for prayer. When he laid hands on my head, I felt the dunamis power of God come on me with such a force, I was surprised I had not been knocked back several feet under its energy! It lifted as quickly as it had arrived. I instantly and uncontrollably wept for several minutes as I soaked in the encounter of our Father having hovered over me. I left that night and rode home feeling just as rubbish as I'd been accustomed to feeling after such a full on day. But I knew I had been healed regardless of how I felt. I posted on facebook as I sat in the car, that Randy Clark had prayed for me and that, "Quite simply, I will never be the same again." And I wasn't.

The next morning, I opened my eyes as I sat up in bed. I suddenly realised my eyes did not feel fatigued and I'd sat up without the then usual 1+ hour of gaining strength to sit up in bed. I further noted how very light and pain free my body felt generally and hopped out of bed to begin testing out what appeared to be an overnight miracle in my body. It was then I noticed it was 7am!! I'd not woken up before very late morning on a good day, for as long as I could remember! I spent the next couple of weeks watching a miracle unfold as my body went from strength to strength. One day my lips filled with color as I stood in front of the mirror. Another day my skin changed and went moist for the first time in years. No more puffs of dry skin! Yet another day my hair and complexion balanced out. Everyone from my chiropractor to hair stylist asked me what was different when they saw me, before I could get a chance to share my life changing news.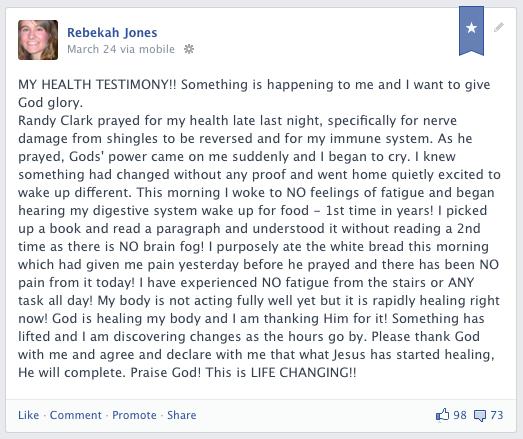 It occurred to me in the weeks after the healing began that it was quite possibly, exactly 18 years to the day from when I first realised my health was struggling, to when I started receiving this healing! Only a day or two off if it's not exact. I am a living testimony of the value of never giving up in the midst of trial and continuing to knock on heavens door for what we are promised.
Not long after this life changing healing began, I found an old 3×5 card my mom had written a scripture on back when she was alive. Indeed, I received the promise I had cried out for.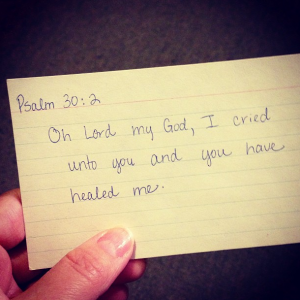 If you need healing in your own body and this testimony has ministered to you, just receive your own healing right now. Revelation 19:10 says that the testimony is the spirit of prophecy. Sharing a testimony literally releases God's presence to do it again. If you want what I've been given, let nothing stop you from grabbing your healing today. Open your arms in a posture of receiving right now and simply say, "God, I want what Rebekah has. I receive my healing right now." Let no bad reports like I had, stop you from knocking on heaven's door for your miracle. Receive hope again today and be bold before the throne of God. You are no longer a servant but a friend of God and have the right to ask. If He shows you anything in your life which you may do to bring breakthrough, go after it and see His faithfulness added to your own. If you feel responsible, repent and then never again allow the enemy to torment you about breakthrough you are entitled to receive. Once you have received, do not labor in prayer, test out anything you can and remain audibly thankful for what He is doing in you. That night as I went home feeling rubbish, I took a step of faith and declared I'd never be the same again and went to bed not yet seeing the fruit of it, while resting in the joy of what I had received. I encourage you to do the same. Today could be your day! What do you have to lose?
If you received from God and find healing in your body, please tell me about it! Comment below or write to me! As for me, I remain more healed than ever, of the conditions God touched and my full healing continues to fall into place. Praise God! You'll be seeing more of me as I continue to partner with God for what lies ahead.
You are loved. x

UPDATE: After such incredible response to this post, of those with their own hard to solve health conditions, I called the heath care professional (Hilary Thomas), who I had reached out to in 2011. I want to really credit her amazing work with me. I called to ask her permission to share her details with you. Hilary worked with me from a distance and helped me get on the right track toward health, when nobody else had been able to. I think I quite likely could have continued to deteriorate speedily, if it had not been for her amazing initial support and wise care to get lab results in and to properly understand my particular needs, before devising a plan to support me actually recovering instead of deteriorating further. I had to put in the focused effort she recommended, but she helped me find the solutions which nobody else could uncover, and then set me up with a plan to recover.
Hilary was pleased to hear of all that both, her own help and God's intervention, had made possible. She said that she receives new clients regardless of where they live in the world. I understand she has clients in America, England and beyond. And, not only is she super sweet, she's also worked hard to be highly knowledgeable and qualified to help people. Don't misunderstand, I am not being paid to refer her. I just cannot recommend her enough and have had so many private messages requesting what I would recommend practically, for various health situations people are facing.
One of the main lessons I learned as a result of my time with her, was that regardless if I wanted to "do things naturally", I still needed professional help and lab results to ensure I wasn't wasting time, money and energy on fruitless guessing games. I feel pretty strongly about not "self-diagnosing" after the ease in which lab results allowed her to use her knowledge to get me on the right track. Additionally, because she is a private care professional, she had access to lab tests which were far more in depth than most practices could offer. I am indebted to the care she gave me and can highly recommend Hilary. Her details are at the following website if you would like them for yourself: http://thenewyou.me.uk