Mixed Media Art – Prophetic Art Challenge Vol. 1, Lesson 2

Hello Everyone! Welcome to lesson 2 of the Prophetic Art Challenge, Vol. 1! In this lesson I'll be sharing some mixed media art techniques as we talk about a new theme for prophetic creativity.
Mixed Media Art

I am a mixed media artist. According to wikipedia, mixed media art is a visual artwork "in which more than one medium has been employed." It's essentially where multiple art supplies, (aka, mediums), are used in the same piece of artwork. In this mixed media art lesson, I'll be "employing" ink, die cuts, pen and more.  I hope you will feel inspired to
think of your own prophetic art ideas for this lesson.
I had so much fun with this mixed media art. I'll show you how I got a fun little shine on the bee wings. I stamped the bee and with a cool little layering technique, I took a simple stamp and gave my bee dimension.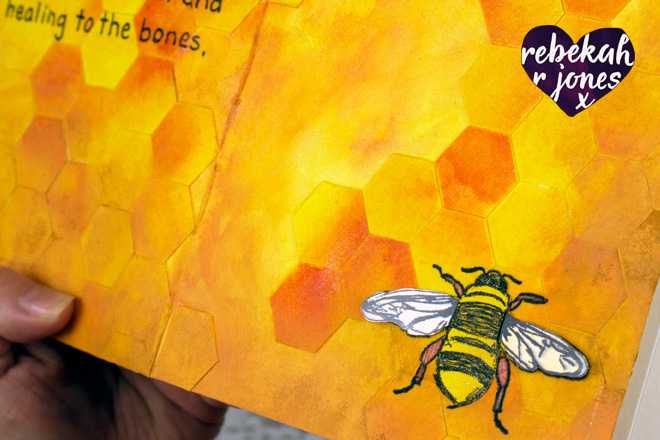 You'll learn how I colored some paper and die cut shapes to make a honeycomb background. Cutting all these little shapes would never fit perfectly like they do here if I did not use my die cutting machine and while I am a fairly patient person, I don't believe I'd have enough to cut so many little hexagons! I highly recommend die cutting and you can see the machine and tools I use below.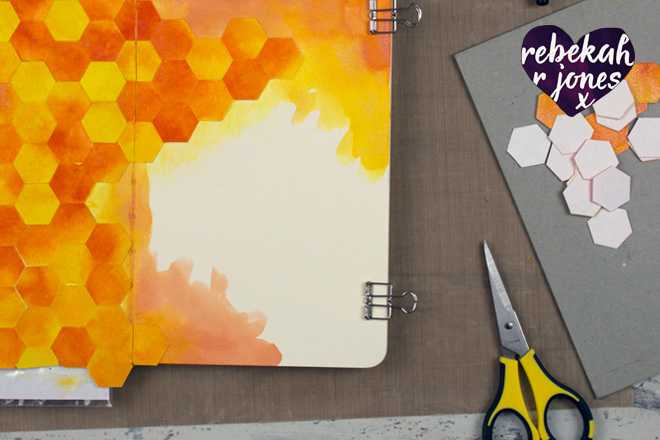 Along with die cutting, I used a variety of techniques and supplies for this prophetic mixed media art project. There is something about being able to create without limits or rules which is particularly fun.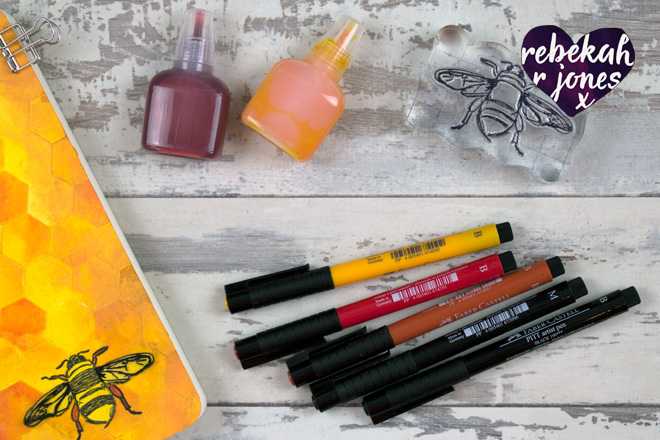 I really want to ask you to stretch yourself here. Don't just copy me, but really ask God to speak to you about this lesson and how you can engage with the theme. What's the theme? Well, let's continue on!
If you haven't yet signed up for this series, please do. I don't want you missing out and relying on social media sharing is a great way to miss out.
This is going to be an amazing series engaging with God, growing creatively and hearing God's voice. I have a lot of expectation of what is about to unfold! You're never late. Let's do this! Don't forget to grab the resources below and any supplies you want to try out. Let's get started!
Supplies list for this lesson

As promised, here are the supplies I featured, in this lesson. I hope they help you find anything you may want to try out. These supplies are purely optional and you are free to participate with whatever you have, using the devotional for this lesson. 
This post may contain affiliate links. If you make a purchase after clicking an affiliate link, this ministry gets a small commission, with no extra cost to you. You may read my full disclosure, for details. Thank you, I appreciate you partnering to help impact lives!


Lesson 2 Theme – Kindness
I used my Stillman & Birn Sketchbook, for this lesson. The theme for this challenge is… kindness. We are all given the gift of being able to hear God's voice. Let's take time over these weeks, to focus in on what God can say over a situation in your life, or a friends, which could use the theme for this lesson. Let's declare it through our creativity. Let's create it and let's release it into the atmosphere through the God given spiritual authority we have. We've been given the authority to shift things over our lives and we can use creativity to speak life over situations.
How can you creatively release kindness to the world around you?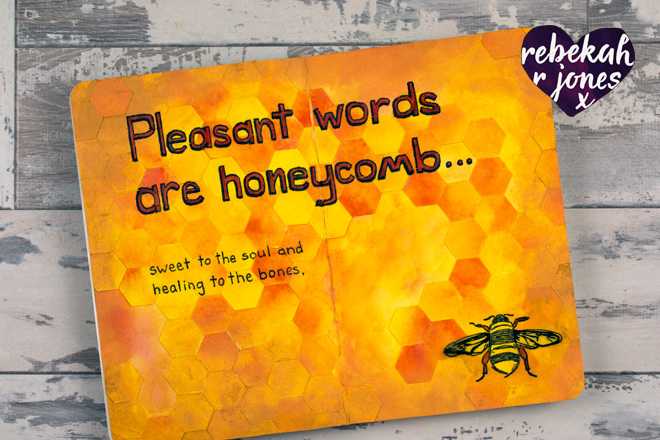 The key to creating prophetic art
As we've discussed in this mixed media art lesson, the key to creating prophetic art, is being in the Word. When we invest ourselves in knowing the Bible and fill ourselves with God's truth found there, we gain wisdom and understanding, which allows us to create prophetically from a place of knowing what God's voice sounds like and what's on His heart to share.
When we know God intimately and recognize His voice (which always backs up the words we read in the Bible), then we are capable of releasing prophetic creativity which transforms lives. Creative skill matters. Knowing God's voice allows us to release His kindness to the world around us. I think Bible journaling is a fantastic and practical way for creative minded people to engage with the Word in a life changing way.
It's your turn to create.
You can find answers to most any question you may have about participating in this challenge, on the Prophetic Art Challenge page, which holds the lesson archive, supplies list, how to join in and more!
Many ask if it is okay to share these posts with your friends. Please share! It is a simple way you can partner with me to impact lives.
Join the discussion below!
What does kindness mean to you?
Who will you be prophesying over?
If you cannot use words to share a prophetic word and need to use an image instead, what image can you use to tell the story of what's on God's heart for this theme?
What do you think of mixed media?
I'd love to hear from you in the comments below! If you're new here, we have lots of helpful people in our community who pop into the comments and share ideas and thoughts you may want to check out. If you're discovering this when it's been a while since I published, that's okay! It's not too late to join in, (it never is!) and I'd rather you start anywhere, than not at all.
You are loved. x