Inspired Faith: Art Journaling In Your Bible with Rebekah R Jones, New Free Online Class

Hey Everyone! SUPER EXCITING NEWS!!
I've got a NEW ONLINE CLASS available! And… it's FREE!
PLUS… we're celebrating this class launch with a $100 shopping spree giveaway for one winner to get some fun supplies for the class!
Inspired Faith Class Details

If you're too excited to read what I have to say about it all, here's what you need to know…
Firstly, my new free online class, Inspired Faith: Art Journaling In Your Bible with Rebekah R Jones, is available on Scrapbook.com and you can click here to get started!

Launch Celebration Giveaway Details
Secondly, Scrapbook.com are generously sponsoring a $100 shopping spree to their online store, so I can host a giveaway for you, as we announce the launch of this exciting new Inspired Faith class! Let's be honest, it's fun to win a giveaway. It's even MORE fun to win a shopping spree giveaway!! You can view and enter here: http://giveaway.rebekahrjones.com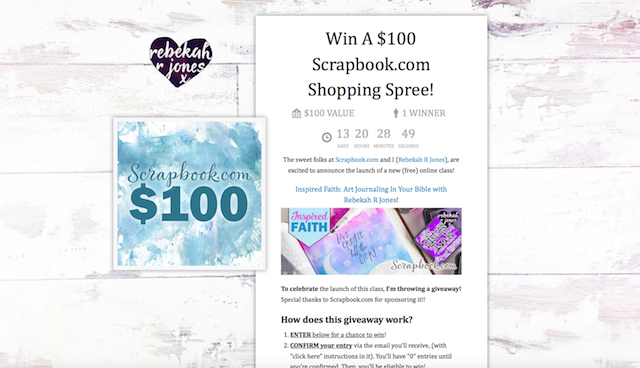 The giveaway closes midnight PST, Monday April 18th, 2016. Be sure to confirm your entry via the email you'll receive from me, so your entry will count toward this Scrapbook.com shopping spree giveaway! After confirming, share with the url you'll get, to gain extra chances to win! 🙂 Details on the giveaway page. Until you confirm your entry via the email you'll receive, it will say you have "0" entries. After confirming, you'll be able to see all the entries you're stacking up by referring friends!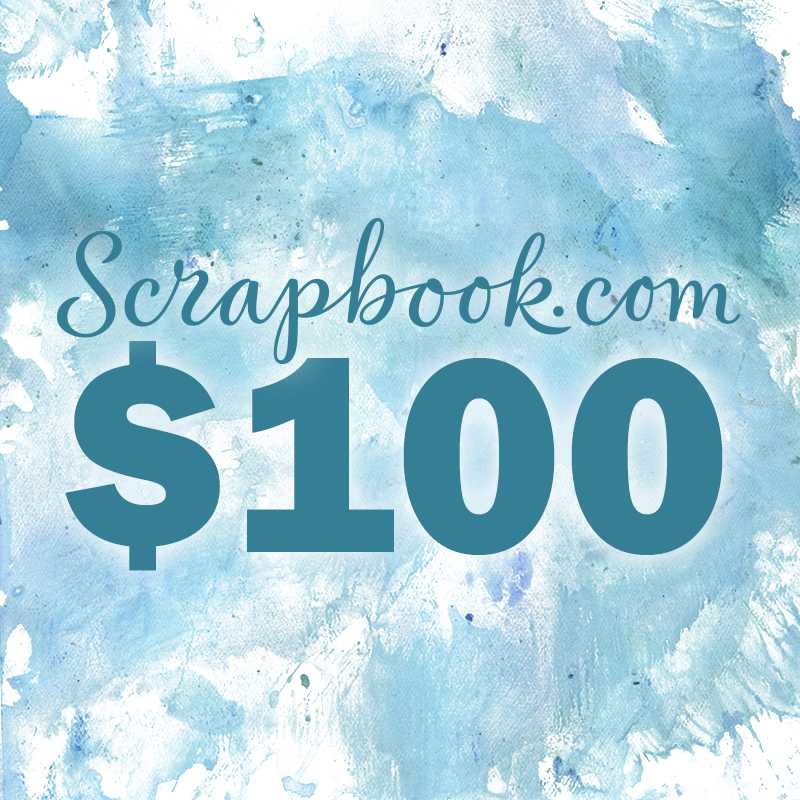 About Inspired Faith, The Online Class
In the Inspired Faith online class, you can join me as I take you through 10 lessons (plus a bonus product walk-through). We'll take a journey through the beautiful world of art journaling our personal journey with God. You'll learn simple-to-use beautiful creative processes, to document your spiritual journey, directly in your Bible or art journal.
Scrapbook.com are actually the worlds largest online scrapbook supply shop and we wanted to use this class as an opportunity to show you how to apply a sampling of their popular products (which I picked out and love), in documenting and illustrating your faith journey in your Bible or art journal.
Across the lessons, you'll see a wide range of supplies and very simple, to more in depth Bible journaling techniques, with each having devotional insights you can use to enhance your relationship with God. You'll walk away with a better understanding of supplies and techniques you might want to try out, with the knowledge of how to simply achieve beautiful techniques. I love this because it means you can avoid wasting money on supplies you may not want and helps you get a pulled back view of what is possible as you document your faith journey in a Bible or art journal.
The class is self-paced and I don't expect it to disappear from their website anytime soon. But, do be sure to get in on the action soon, while the supplies I've featured are more likely to all be easy found in their shop. I worked hard to create a class with supplies which will mostly stay on the market for a long time, but as I always say, learn from me and then go do what is on your own heart with the supplies you have or can find.
Inspired Faith Lessons
I'll leave it to you to come on over to the Inspired Faith class to learn about the devotional topics being covered throughout this class. But, let me briefly show you what sort of techniques you'll be learning in the class and give you a glimpse of the projects you can join me in creating.
Product Walk-Through
If you're interested in art journaling or creating beautiful art in your bible, you'll find this bonus lesson a great place to start. I will introduce some of my favorite products that will help you achieve creative and artistic ventures whether in your Bible or your art journal.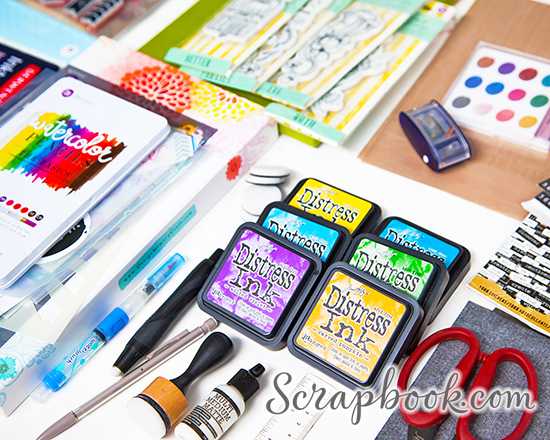 Lesson 1
Here you'll learn to scrape heavy body acrylic paint on your page to create a beautiful color base. I'll show how to enhance this simple technique with the addition of cardstock stickers and pens. Anyone can do this!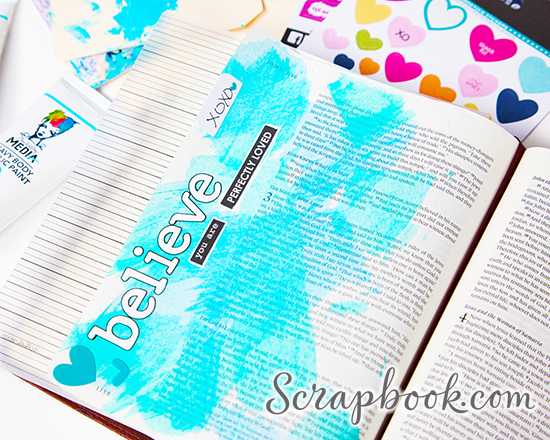 Lesson 2
Learn how easy it is to create and attach a vellum insert, using pre-printed vellum and rub ons! This is especially interesting for those wanting to create outside their Bible and then adding it in once finished.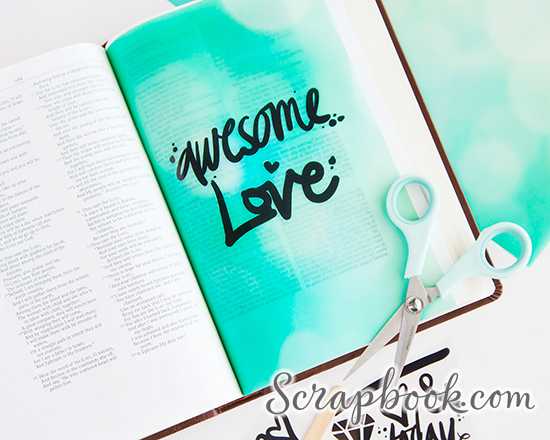 Lesson 3
In this lesson, you will learn to apply a simple page accent with Distress Inks and stencils. Then, create a beautiful mixed media tag which can be clipped in or adhered with washi.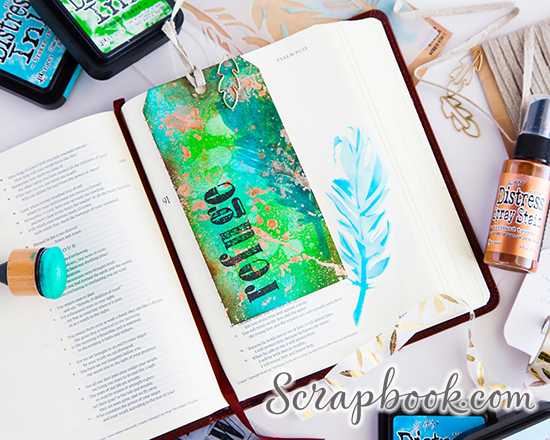 Lesson 4
If you want to add watercolor, paint, mist or more to your pages without anything bleeding through to the back of your Bible page, you will love this lesson. I walk you step-by-step through the basics of page prep and then introduce watercolor and stamping.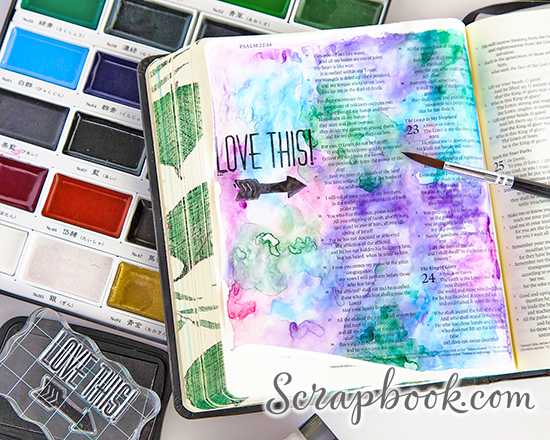 Lesson 5
Once you've learned about page prep, a whole world of mixed media techniques becomes available! In this lesson, I introduce an easy way to add designs to your pages. Simply stamp and then color with watercolor pencils!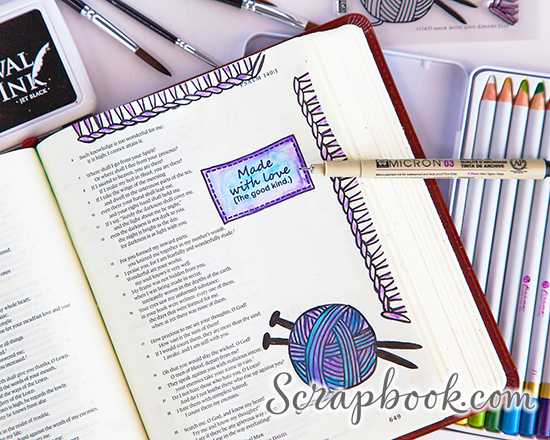 Lesson 6
Learn to die cut your own shape to create a stencil. Next, use Inktense pencils to trace and color in your shape. Fine art skills are not needed for this technique and the effects can be stunning with very little skill or effort!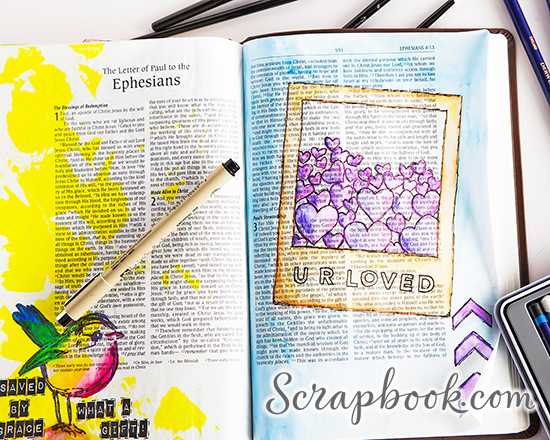 Lesson 7
If you prefer to add artistic creations outside of your bible, I show how to create beautiful faith journaling within an art journal. Try your hand at stamping and watercoloring with Gelatos, in this fun lesson.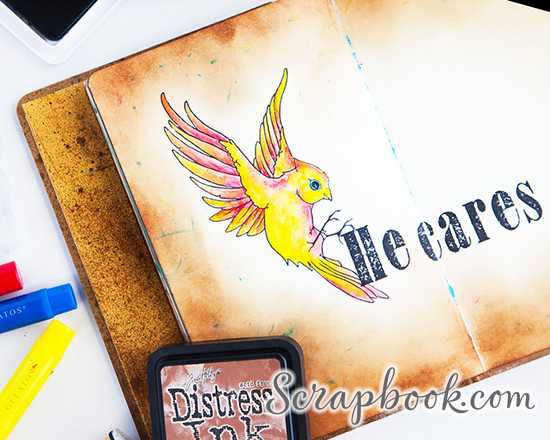 Lesson 8
I'll show how to use Distress Inks to create a watercolor background in this lesson, and finish by adding adorable stamped and die cut elements to create a coordinating scene which anyone can achieve.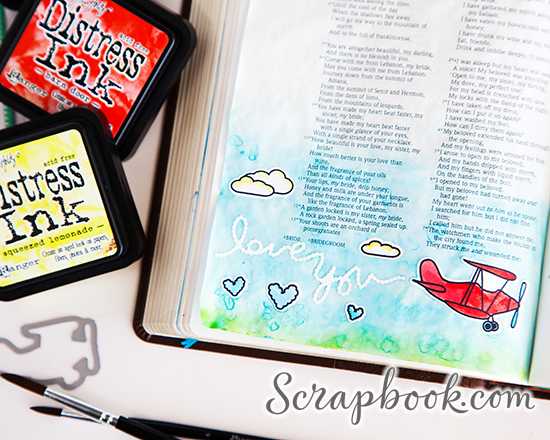 Lesson 9
In this lesson, I introduce you to the glorious world of Kurtake's Gansai Tambi Watercolors with some simple and beautiful stamping. Join me to find out what all the excitement is about!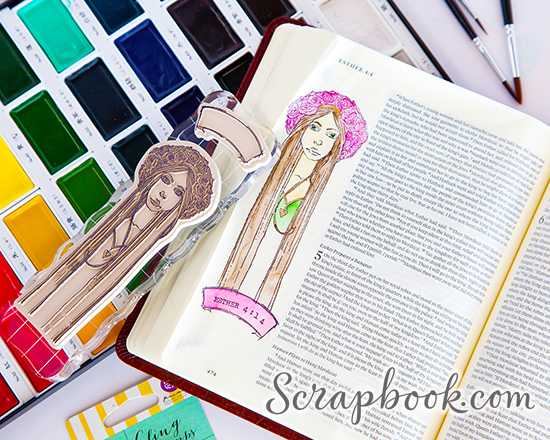 Lesson 10
In the final lesson we'll apply various techniques learned throughout the class. Learn how to die cut adhesive masking paper and blend beautiful distress inks on top. Adding white ink and shimmer create the perfect finishing touches!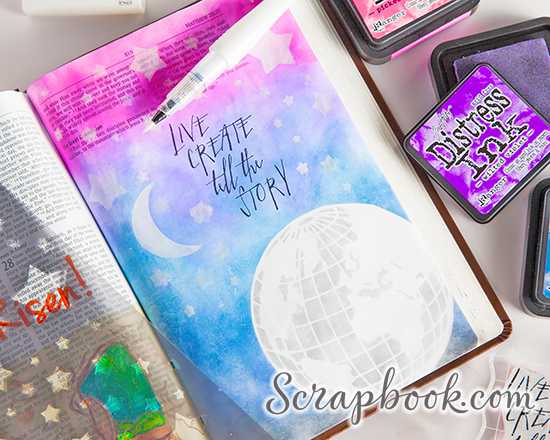 Doesn't the class look beautiful and fun!?! You can hop over now to my new online class, Inspired Faith: Art Journaling In Your Bible, and enjoy it for free!
Behind The Scenes Of Inspired Faith
If you've been with me a while, you may remember when I was developing and filming this class, and have been patiently waiting for this announcement! Or perhaps impatiently… 😉 If you're interested in the short backstory (and fun pictures), here it is…
About 9 months ago, I was contacted by Scrapbook.com and asked if they could hire me to come film a class for their online education platform, which serves their 1 million+ members. (Membership is free!) After praying about their invitation, I agreed in hopes I might be able to make a positive impact on even more people. I then spent until late November developing the class, (which explains why I was working 60-70+ hours per week for a while!). I wanted to try out some of their well loved supplies for some fresh techniques to share and was busy testing, testing, testing!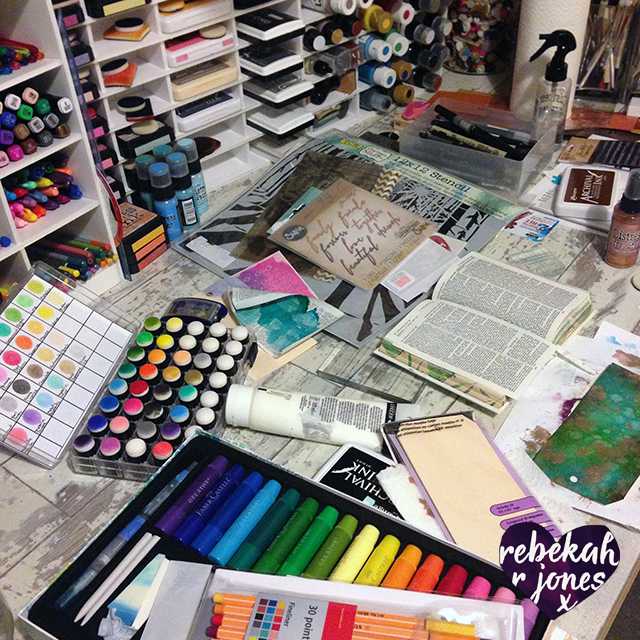 Everything has it's season and there was a real grace for it. Even now I can't imagine how I pulled off such long weeks. I'm excited to see the impact on peoples lives through this and honored to have had the opportunity to help make this happen with the folks at Scrapbook.com.
Once I'd finished developing the lessons for the class, I flew out to the studio in Phoenix, Arizona in late November. As you can imagine, I had to pack A LOT of supplies. God was good to me and the moment I arrived at the first airport, a stewardess offered to put my very heavy carry-on into checked baggage free of charge – all the way to Phoenix! Something they'd insisted would not be allowed, yet I had the easiest trip of any of my international flights to date! Thank you Jesus.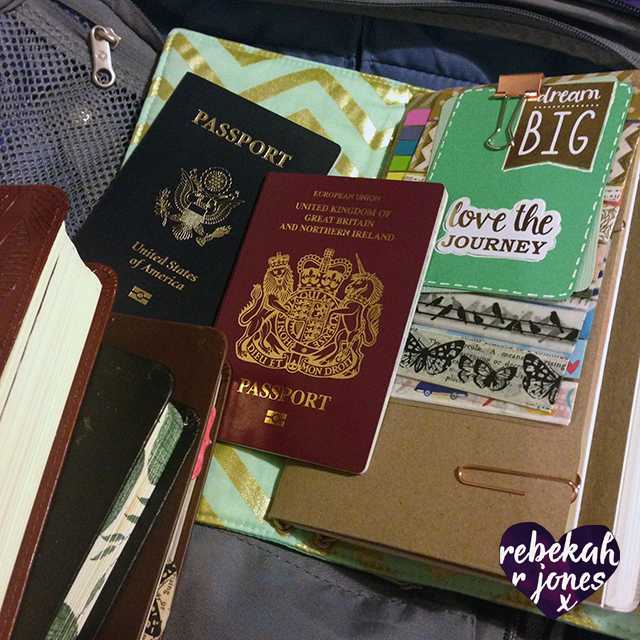 Every part of the trip was full of God's goodness. In fact… when I finished in Phoenix and took a personal detour to Portland, Oregon to visit family and friends over Thanksgiving, my childhood best friend went into labor with her first child, less than 24 hours after I arrived at their house! The baby arrived 3 weeks early, very happy and healthy… and very adorable. We live 4,800 miles apart and God made a way for us to be together for that special time. He is so good at caring for the details of our lives in ways we cannot even plan.
Anyway, when I first arrived in Phoenix, I took some time to get set up in the beautiful Scrapbook.com studio. Rebekah and Brittney worked with me through the week and were SO sweet and helpful.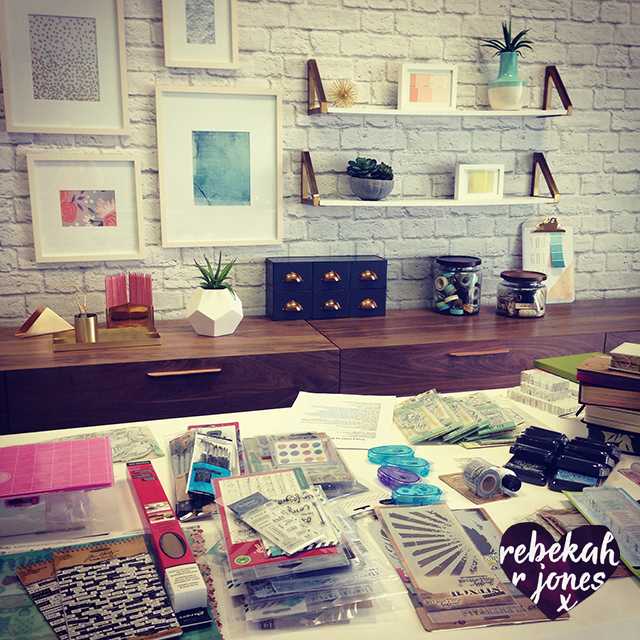 Don't worry, I may have nearly brought my kitchen sink with me, but you can easily join the class lessons on a budget with the way we designed it!
After settling in, we filmed for 5 days. You may know that I've been creating a Door Of The Day photography series for many years now (see my Instagram @RebekahRJones). This was my Door Of The Day, for that week of filming. 🙂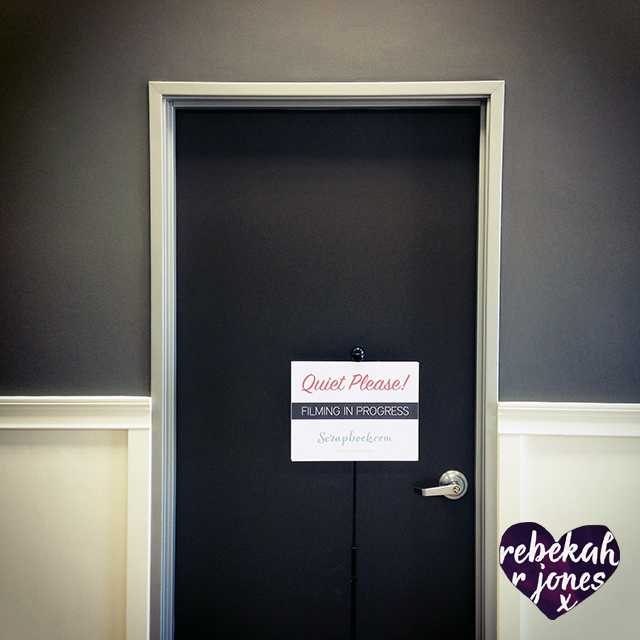 Throughout the filming, Brittney did a beautiful job making every detail stunning, so I could focus on teaching. Every day when we finished filming and I was setting up for the next day, she was busy going through hours of film and audio, to ensure every detail was captured just right.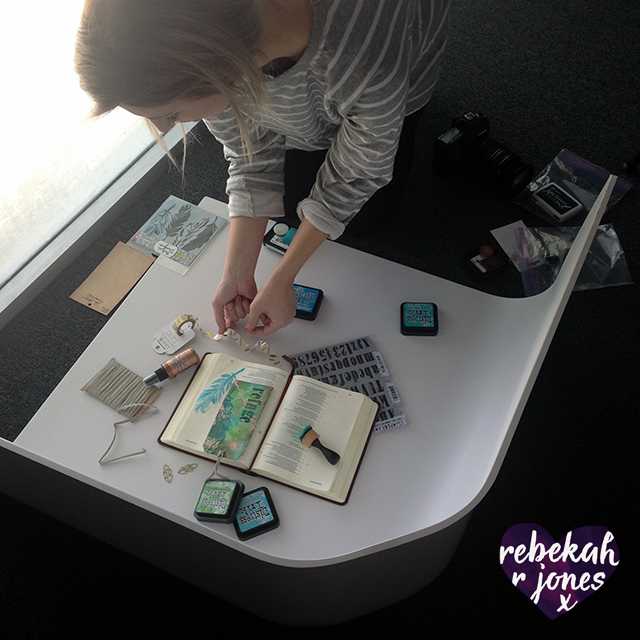 Rebecca has been my point of contact and liaison throughout this collaboration and was an incredible support throughout these past 9 month. Honestly, she is easily one of the most sweet and tender-hearted women I have ever met. Her very presence makes you crave more of it. You can watch her share about fun new products over on the Scrapbook.com YouTube channel. 🙂 I am honored to know her.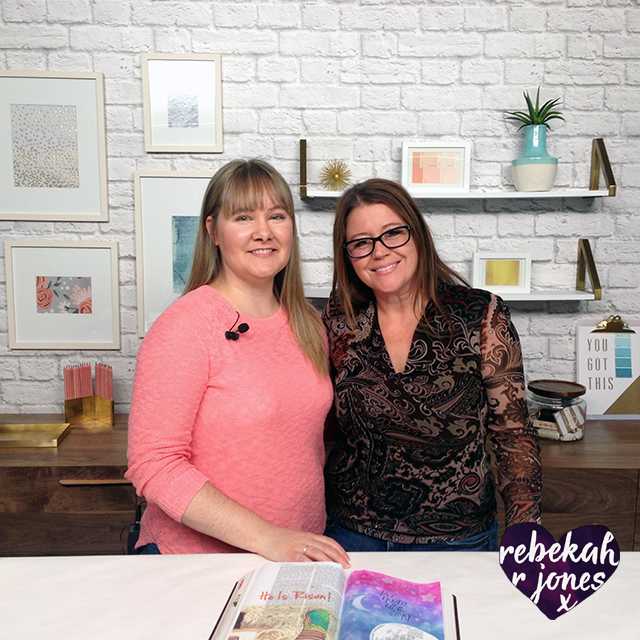 I finished off my week at Scrapbook.com, doing a quick look around their rather rapidly growing inventory. I'm not really sure how any of the staff manage to keep their money in the bank with such fun supplies all around! Ha! Kidding, but seriously…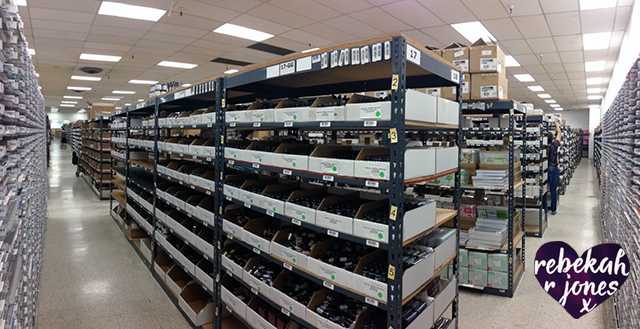 The great thing about Scrapbook.com is that much of their 50,000+ supplies, are actually just great for general crafting and are not exclusively for scrapbooking. Many of their supplies are really great for art journaling in your Bible. And, they brought in a few favorite supplies of mine just for this class!
I have to say, the people at Scrapbook.com are quite simply, amazing. So lovely. It has been such a treat to work with them on this rather monumental project and I think we are all super excited to finally get to share it with you!
After my week in the studio, I left the project in their very capable hands and their team spent countless hours editing and preparing the class for you over the months that followed.
I think we are all happy to say the wait is over and my new online class, Inspired Faith: Art Journaling In Your Bible, is now available on the Scrapbook.com website. Once you sign up for a free membership, you get free access to the class!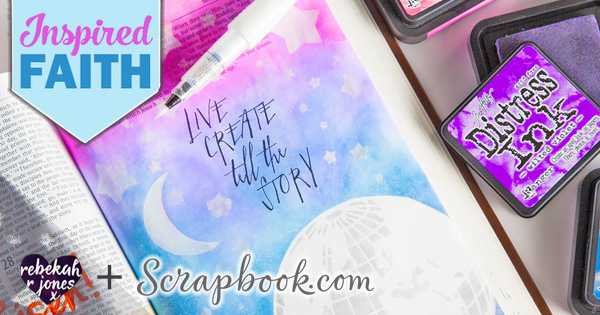 Don't forget to share this with friends who might want to know about it!
What do you think? Are you excited about the class? Have you enrolled yet? Anything you're super excited to learn about? Let me know in the comments! I wanna hear from you!
You are loved. x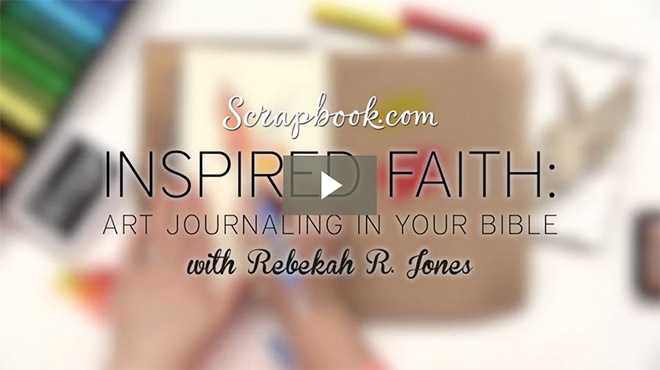 P.S. I've got other online courses which I'm currently developing, so be sure you're signed up for my email list, if you want to be notified when I release more online courses and other new content!
P.P.S. If you're new to Bible art journaling and want to find a Journaling Bible, you may want to check out my Complete Guide To Choosing A Journaling Bible. you'll then be ready to get started with the new Inspired Faith class!
* To support your creative journey with God, I have affiliated with Scrapbook.com and other shops. I receive a small percentage per order, when you click on their links found on my blog and then purchase. This is NO extra cost to you. You may see my full disclosure. Thanks for your support!
*Scrapbook.com paid me for my time to develop and teach this class for their online education platform. I turned down many supplies which did not make the cut past my testing. Everything in the class is my recommendation. I get no additional affiliate support when you engage with the class or products shown inside it, (unless you first clicked on a link in this blog post to get there). This is okay with me and what I agreed to. Enjoy the class!
*In this class, I used scripture quotations taken from the NASB (by Lockman Foundation), as well as scripture from the ESV® Bible (The Holy Bible, English Standard Version®), copyright © 2001 by Crossway Bibles, a publishing ministry of Good News Publishers. Used by permission. All rights reserved.