View Journaling Bibles By Translation
If a particular Bible translation matters to you in choosing a Journaling Bible, you'll find this section super helpful. You can view Bible collections of every American English Bible translation which has any options available on the market for Bibles with space for creativity. These include KJV, NKJV, ESV, NIV, NASB, NLT, CSB and HCSB, Amplified and more.
If you're unsure which translation is right for you, view Things To Consider, where I help you make sense of the translations represented in this guide. You can then get started viewing a collection of Bibles in your chosen translation, in this section of the guide.
Category Menu
Click any category, to jump to it, or simply scroll. Click any Bible image or shop link, to open a new browser tab to start shopping.
American English Translations
(Alternatively, view Journaling Bibles by Type, Edition, Feature, or Audience. Even Other Languages.)
This page may contain affiliate links, to support you. If you make a purchase after clicking an affiliate link, this ministry gets a small commission, with no extra cost to you. You may read my full disclosure, for details. Thank you, I appreciate you partnering to help impact lives!
---
---
King James Version – KJV Journaling Bibles

---
New King James Version – NKJV Journaling Bibles

---
English Standard Version – ESV Journaling Bibles

---
Christian Standard Bible – CSB & HCSB Journaling Bibles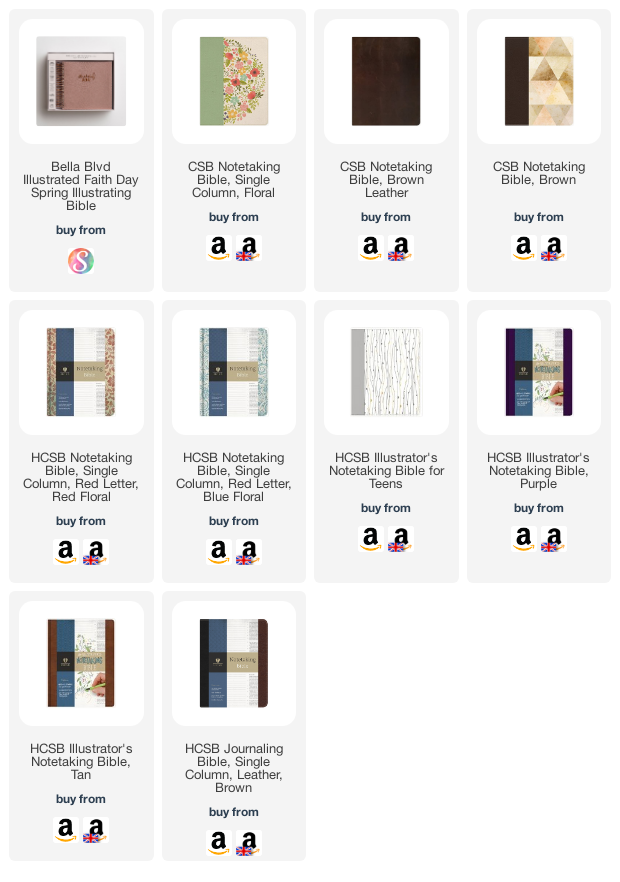 ---
New International Version – NIV Journaling Bibles

---
New Living Translation – NLT Journaling Bibles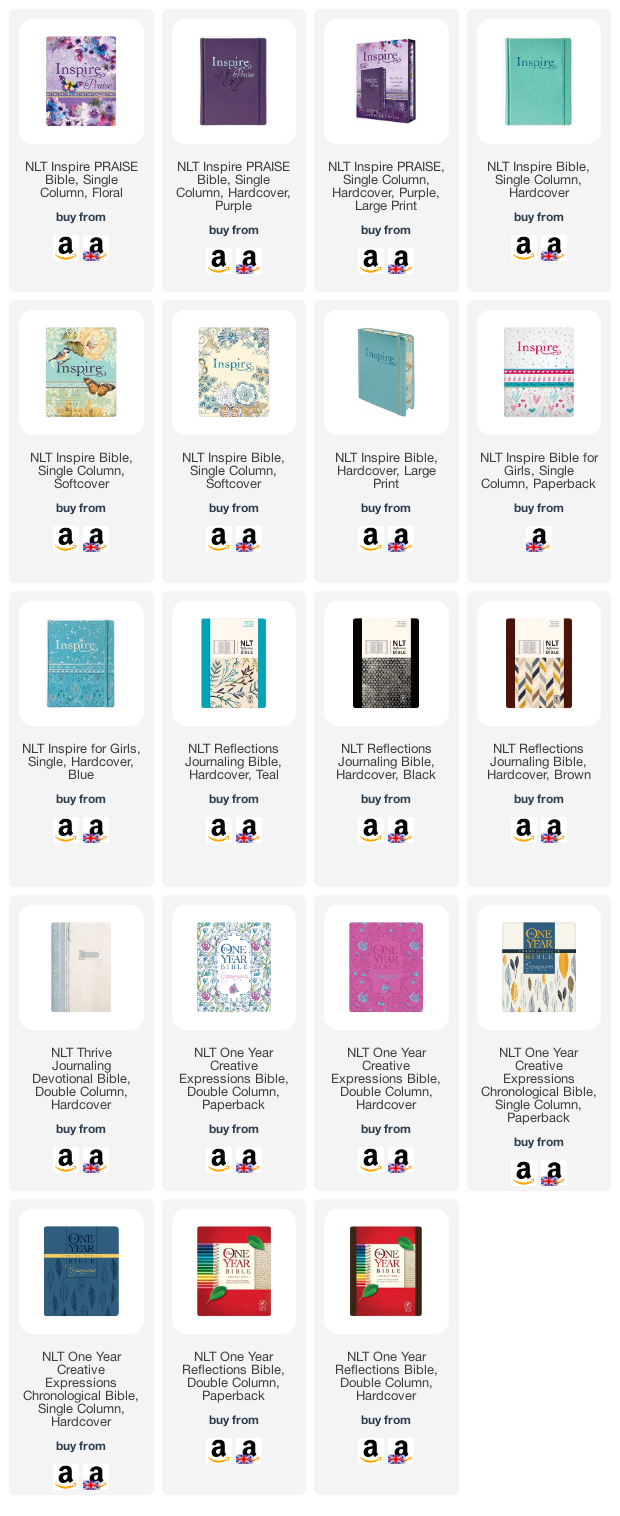 ---
NASB, Amplified, The Message & Other American English Journaling Bibles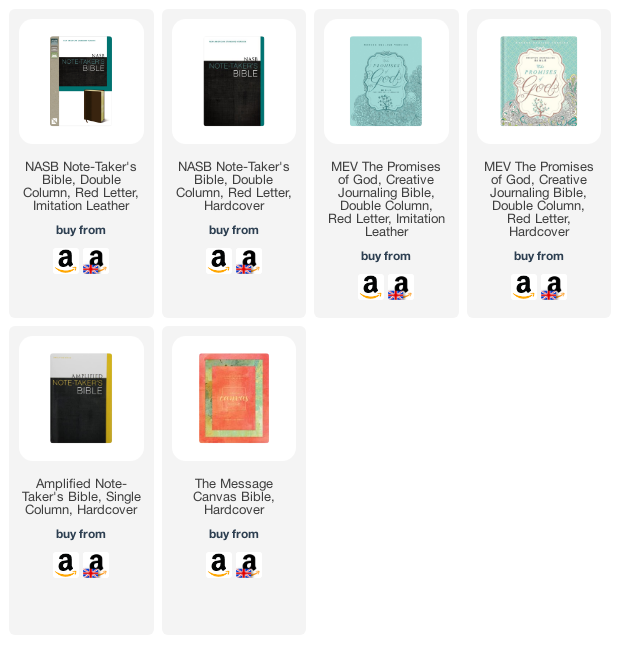 ---
---