View Journaling Bibles by Edition

If you love a particular Journaling Bible edition and want to see it in other styles and covers, this section of the Journaling Bible guide will help you narrow down your options.
Category Menu
Click any category, to jump to it, or simply scroll. Click any Bible image or shop link, to open a new browser tab to start shopping.
(Alternatively, view Journaling Bibles by Type, Audience, Translation, or Feature. Even Other Languages.)
This page may contain affiliate links, to support you. If you make a purchase after clicking an affiliate link, this ministry gets a small commission, with no extra cost to you. You may read my full disclosure, for details. Thank you, I appreciate you partnering to help impact lives!
---
---
ESV Illuminated Bible, Art Journaling Edition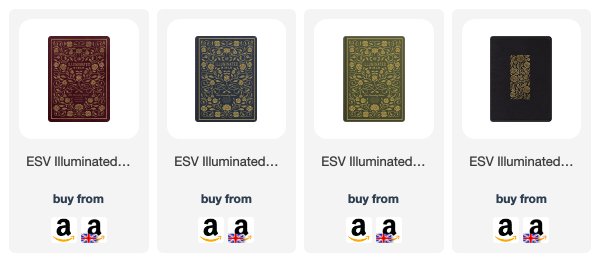 ---
Journal The Word Bible, Comfort Print Edition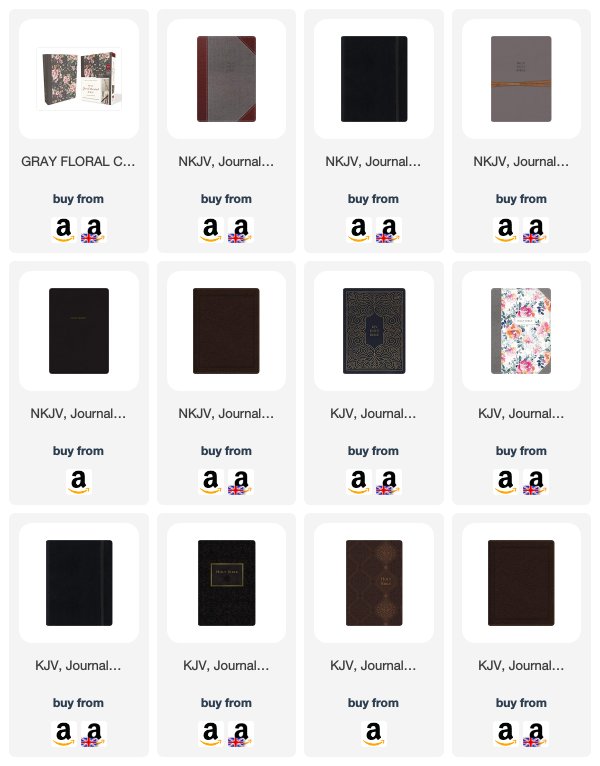 ---
Journal The Word Bible, Misc Editions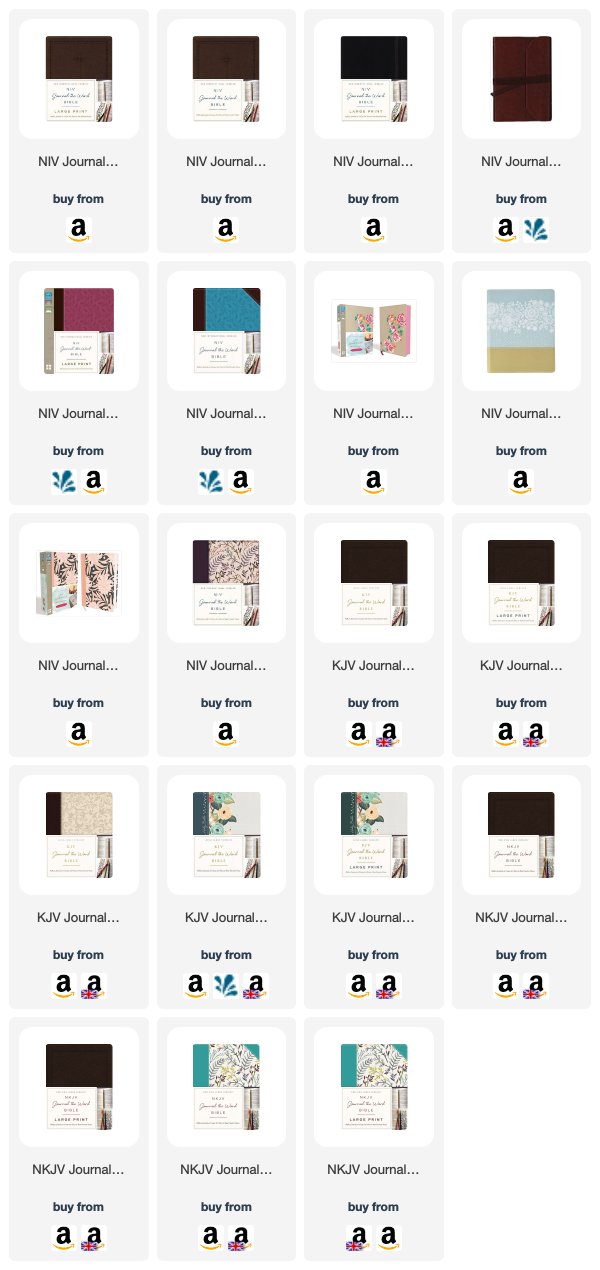 ---
Inspire Bible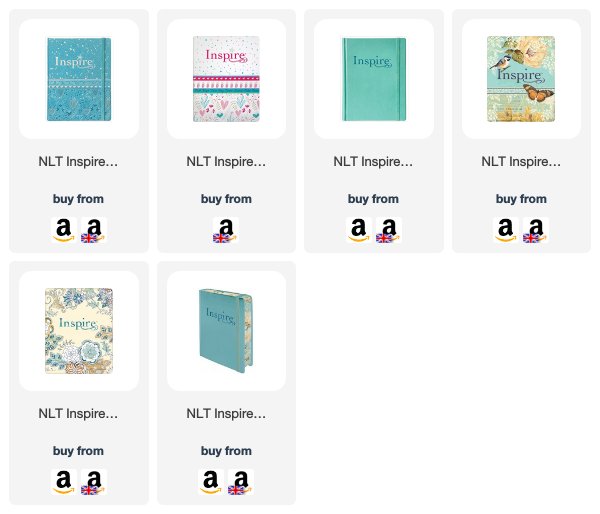 ---
Inspire Praise Bible
---
---