Journaling Bibles in Other Languages
If you prefer a Journaling Bible which is not in American English, this section is for you.
Category Menu
Click any category, to jump to it, or simply scroll. Click any Bible image or shop link, to open a new browser tab to start shopping.
Other Language Journaling Bibles
(Alternatively, view American English Journaling Bibles by Type, Audience, Translation, Edition or Feature. Even Art Journals.)
This page may contain affiliate links, to support you. If you make a purchase after clicking an affiliate link, this ministry gets a small commission, with no extra cost to you. You may read my full disclosure, for details. Thank you, I appreciate you partnering to help impact lives!
---
---
View All Bibles In Other Languages

View all your Journaling Bible options in British English and other languages such as German and Afrikaans.
---
British English Journalling Bibles
These Journaling Bibles have British English text and link to UK shops, for a more local buying solution, free of customs charges. (In other parts of the guide, you'll find Amazon UK links where possible, for American English Journaling Bible options.)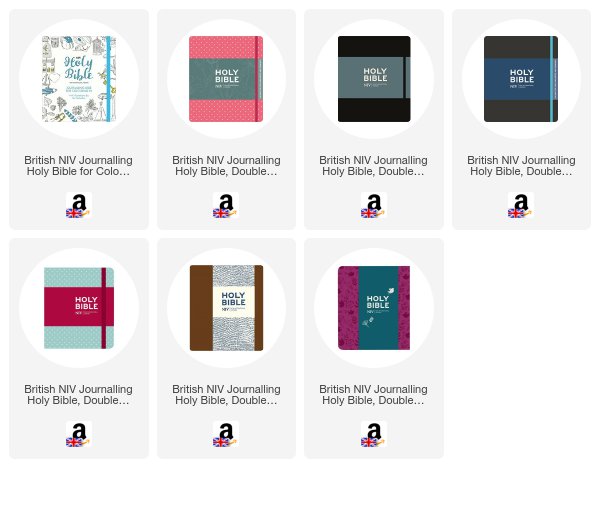 ---
Other Languages
These wide margin Bibles and Journaling Bibles, have text in languages other than American English, or British English. Some link to shops with a more local buying solution to that of the languages. Thus, the German Bibles link to the German Amazon, etc. You may view my affiliate disclosure (linked above), to understand which links support this ministry.
Some of these Bibles are made specifically for Bible journaling, while others are simply wide margin Bibles which may be a good solution to consider at this time. There are more regularly being planned in other languages, so keep checking back! 🙂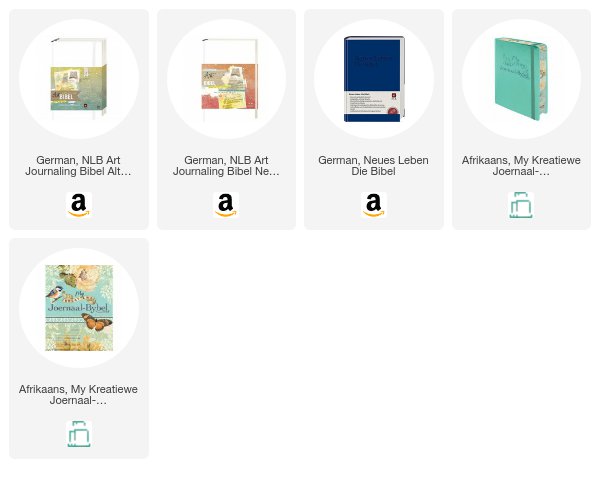 ---
---