Watercolor Products
Watercolor is a favorite of mine! You might be surprised to know that watercolor comes in a number of shapes and formats and I think you're sure to find one right for you.
Collections On This Page
Click any category, to jump to its section, or simply scroll.
This page may contain affiliate links, to support you. If you make a purchase after clicking an affiliate link, this ministry gets a small commission, with no extra cost to you. You may read my full disclosure, for details. Thank you, I appreciate you partnering to help impact lives!
---
Watercolor Brushes
I often get asked which brushes are best for watercolor. The goal is to use a brush which has soft bristles, to gently glide your watercolor pigment across the paper, without leaving scratchy marks from harsh bristles. It is best to dedicate the brushes you want for watercolor, to only use with watercolor, as other paints can leave a residue on the bristles which will negatively affect the lovely application of watercolor thereafter. These watercolor brushes are my favorites for Bible journaling. The water brush is great for travel, since you can unscrew and fill the handle with water! I use round brushes most often in a Bible. Bigger sizes (higher number), are great for applying lots of color and the smaller ones (lower number), allow for greater detail, right down to a liner, which is great for super high detail. A few brushes of various sizes can be used for years with a bit of care.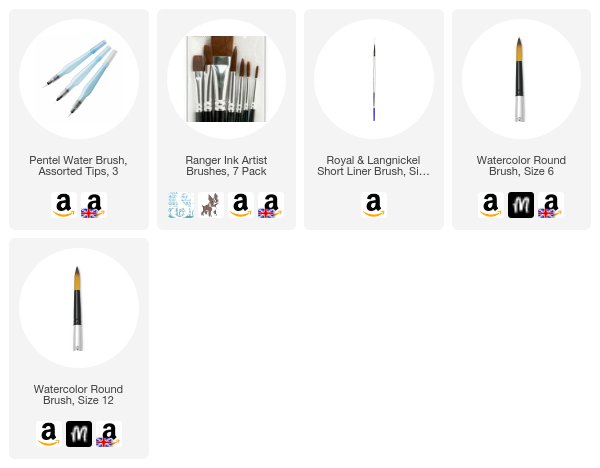 ---
Watercolor Cakes
Watercolor in cakes like this, are considered a budget watercolor. They are a wallet friendly way to start out, or let a young one freely create. Keep in mind though, that budget watercolor are made with fillers, which cause them to dry with a chalky finish which can be undesirable in Bible journaling. I prefer to recommend a better quality watercolor, than what comes in this cake format, (such as those in below collections).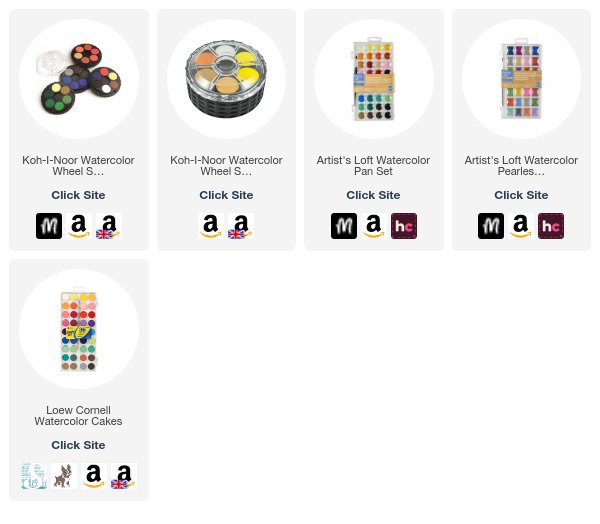 ---
Watercolor Crayons
Watercolor crayons are fantastic for scribbling a bit of color on a non-porous surface like plastic and then grabbing the color with a damp brush to create with. It has a real creamy feel and dries beautifully with lots of vibrancy. A favorite for sure. Neocolor II is my favorite! (Not to be confused with unlinked Noecolor I, which is an oil pastel!)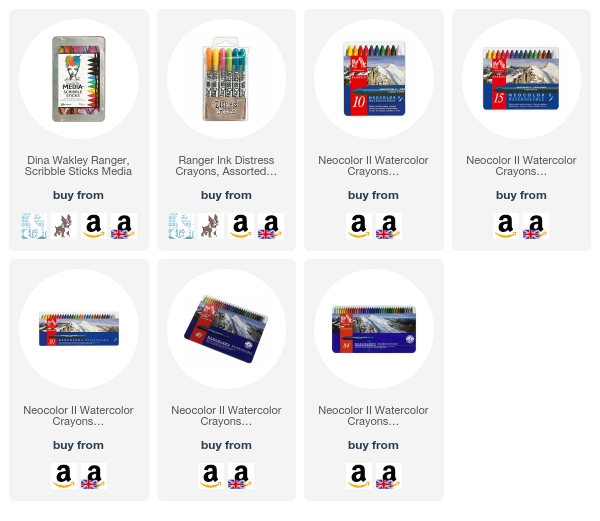 ---
Watercolor Pans
Watercolor in pans are already dried and although similar looking to watercolor cakes, they are better quality, drying without that budget chalky finish cakes are known for. Kuretake Gansai Tambi watercolors are my favorite watercolor pans! Created for Japanese painting, they are high quality and meant to be opaque, which means you can water them down for longer-lasting, more transparent use. They even have some shimmery palettes which are beautiful too!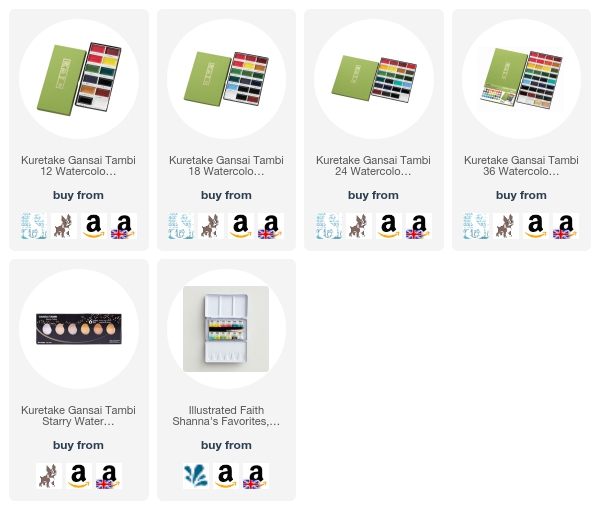 ---
Watercolor Pencils
I fell in love with watercolor, after using a British set of watercolor pencils from WHSmith. Watercolor pencils allow you to color your surface and follow by activating with a damp brush, for a more controlled watercolor experience. If watercolor feels scary, try some watercolor pencils so you can decide where your color goes before water ever touches your surface. Derwent watercolor pencils are quality and creamy, using a traditional, fine art color palette, which is great for mixing with other art supply brands. Prismacolor is a nice budget friendly option. All of these are in my studio and loved for various reasons.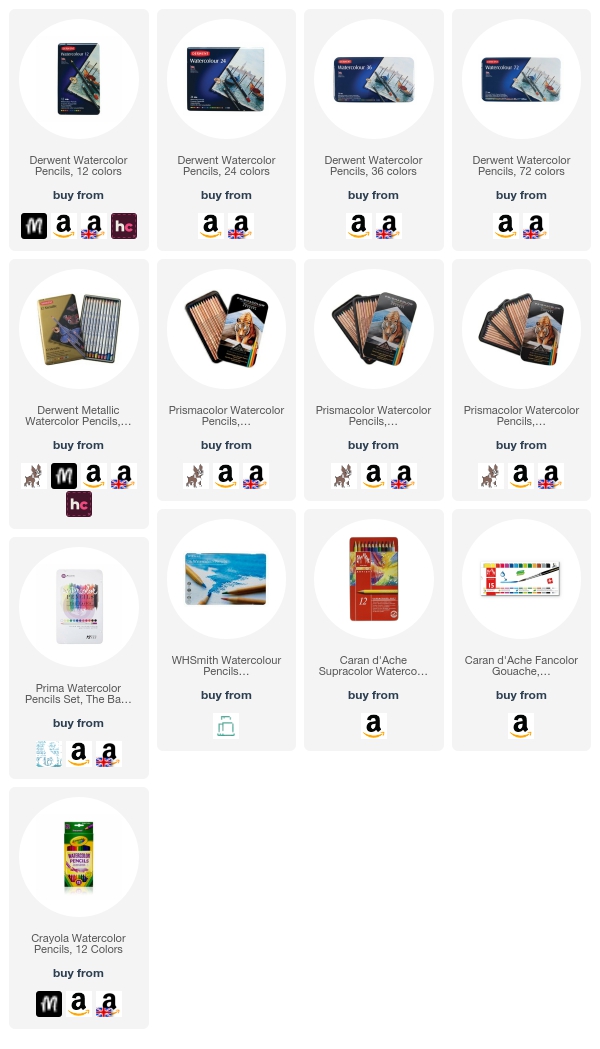 ---
Watercolor Tubes
Unlike other dried formats of watercolor, tubes are fresh for you to squeeze a little on a palette, to dry for a couple days and then enjoy a more vibrant watercolor experience. It's a favored type of watercolor for professional watercolor artists and I sure love it myself.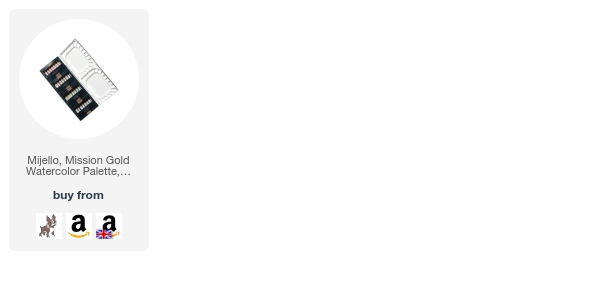 ---
Watercolor Palettes
View my favorite watercolor palettes of all time that I use and love! If you've like to learn about how to use color, or which exact colors to put into these palette for easy and beautiful color mixing, check out my Color Made Simple course!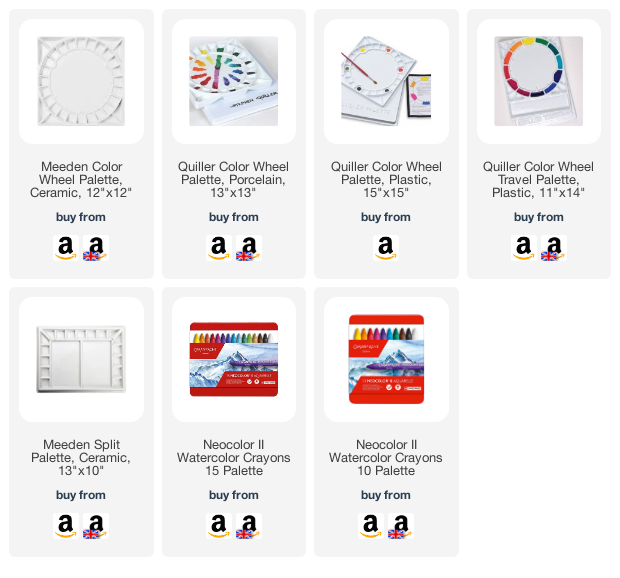 ---
Specialty Watercolor
This collection is of watercolor products in unusual, specialty formats like watercolor crystals to sprinkle on a wet surface (or vice versa), or Peerless sheets which are perfect for travel.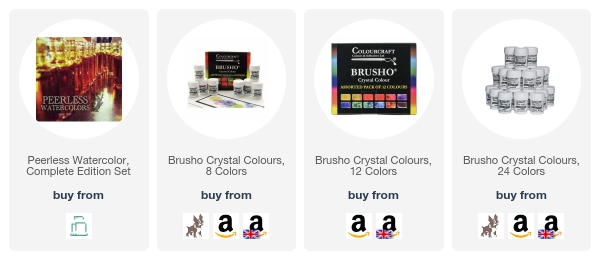 Has The Bible Journaling Supplies Guide helped you? Please share the guide homepage!