Page Prep
Once people gain a bit of confidence with Bible journaling, they begin looking for ways to "add more" to their Journaling Bible pages. When I started teaching Bible journaling, I quickly realized that often people were afraid of hurting their Bible and it was keeping them from getting in the Word, which is where our lives can be transformed. Perhaps you can relate?
So, I went on an 8 month research project, to develop a way to add a clear base to Bible paper, so it can withstand creativity of all types, in the simplest of ways. I came out the other end of that project, with a very simple and particular technique, with particular products, to make Bible journaling page prep (as it became known), a possibility for all. I even created an online course which I can tell you more about below.
I get A LOT of questions about how and what to use for Bible journaling page prep, in order to allow whatever art supplies I use, to not "bleed through" to the back of thin Bible pages, or to simply make the Bible pages stronger for creativity. Take it from the source who first developed this technique and please ignore all advice on page prep which you may have seen elsewhere.
If you plan to page prep, use only the supplies I share below, as you may not get the desired results otherwise. I spent months working out which supplies and techniques are best and I don't want you to mess around with something that matters as much as your Bible, using supplies which I already know will hurt your Bible. I've heard plenty of sad stories about Bible pages harmed on the back of bad page prep advice. Given I invented the technique, I can promise this is the best place to learn about it.
In my opinion, if you expect to put any liquid substances onto your Bible pages (including stamping inks), you'll want to page prep first.
Get some Dina Wakley Media clear gesso, not to be confused with another color of gesso, which would cover Bible text. The bigger the bottle, the better value for money, usually. It is matte finish, super smooth and very clear. Perfect surface to work on and importantly, allowing you to see your Bible text. In a pinch, you could use Art Basics clear gesso, but be warned that while good in many cases, it will repel water based inks and watercolor, making your creativity slide right off the page. All other options on the market are likely to have even worse affects, you'd want to avoid!
Grab this blending tool for the smoothest finish on your end result. Something you could cut corners on, but you can thank me later for recommended what works best.
The Ranger heat tool is a must, (with the plug needed for your part of the world)! Many people complain to me that they believe their Bible pages are wrinkly after page prep. The culprit is usually the lack of a heat tool and any other brand, is likely to heat your delicate Bible paper too hot. Let's avoid setting our Bibles on fire by using the right tool. Okay? Good plan.
The craft sheet is non-stick and re-usable. It's ideal for cutting down, to fit one piece under your Bible page and one over the adjacent Bible page. You then have a heat-proof, spill-proof surface to protect over and under as you page prep and create!
This page may contain affiliate links, to support you. If you make a purchase after clicking an affiliate link, this ministry gets a small commission, with no extra cost to you. You may read my full disclosure, for details. Thank you, I appreciate you partnering to help impact lives!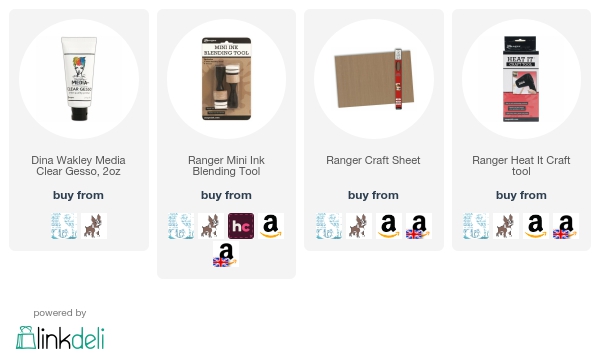 ---
Learn About Page Prep
If you'd like to learn all about how to page prep, how 15 major art supply categories work in your Bible with, or without page prep and most importantly, to go on a 7 week spiritually foundational journey, I've got a wonderful online course, Page Prep, which hundreds of students are growing in! I'd love to have you join me if this sounds right to you. Learn more at: www.PagePrep.com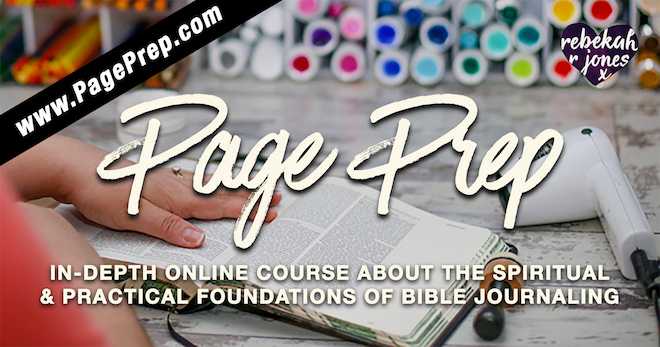 Has The Bible Journaling Supplies Guide helped you? Please share the guide homepage!